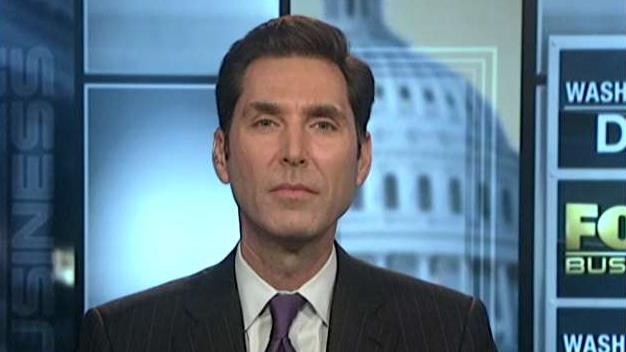 Along with making U.S. job growth a priority, President Trump has also called on the pharmaceutical industry to rein in drug prices. PhRMA CEO Steve Ubl appeared on the FOX Business Network to discuss a meeting that took place between the President and pharmaceutical industry executives early Tuesday.
"It's clear the President is laser-focused on jobs. We had a very positive, productive discussion yesterday," Ubl told the FOX Business Network's Neil Cavuto.
According to Ubl, though drug prices are a concern for the company, insurers are ultimately responsible for how much patients pay for their medication.
"We take his concerns with regard to drug prices seriously. I think we want to engage all stakeholders, you know, it's a complicated system. We understand there are questions."
Ubl explained that there has been a boost in demand from pharmacy benefit managers for discounts and rebates, but raised concerns over whether those discounts were making their way to patients' wallets.
More from FOXBusiness.com…
Ubl asserted the challenge is finding a balance between responsible drug pricing while still encouraging pharmaceutical companies to innovate.
"I think the President really understands what's at stake. Yes, we have to be responsible with regard to pricing, but we absolutely have to continue to have incentives for companies to take risk, to hit home runs, to find cures for deadly diseases like Type-1 [diabetes] and others."