Biden's FCC nominee was responsible for media leak that tanked bipartisan broadband deal
The motivation behind the leak 'represented the worst of government,' former FCC chairman said
FIRST ON FOX: President Biden's beleaguered nominee for the Federal Communications Commission (FCC) once played a major role in tanking a bipartisan deal on the agency's low-income broadband program.
In late March 2016 — amid high-stakes negotiations on the agency's Lifeline program — Gigi Sohn, who at the time was a counselor to former FCC Chairman Tom Wheeler, leaked non-public information about the pending bipartisan deal to the media outlet Politico, according to an inspector general report published months later. Sohn's leak, which revealed commissioners has agreed to an annual cap on the amount of money available in the Lifeline program, ultimately caused left-wing furor that tanked the deal. 
Hours after the leak on March 31, 2016, the FCC approved a Democratic-backed proposal to leave the Lifeline program uncapped in a partisan 3-2 vote. The vote was represented a stark reversal on a deal to cap the program at $2 billion which would have passed in a 4-1 vote and had privately been agreed to earlier in the day before Sohn's leak.
"It turns out that since early this morning, perhaps even late last night, Chairman Wheeler and his staff have been actively working to unwind that bipartisan compromise," former FCC commissioner Ajit Pai said after the vote. "Those efforts started with leaking nonpublic information to the press." 
BIDEN'S FCC NOMINEE SITS ON BOARD OF GROUP THAT OPPOSES ANTI-SEX TRAFFICKING EFFORTS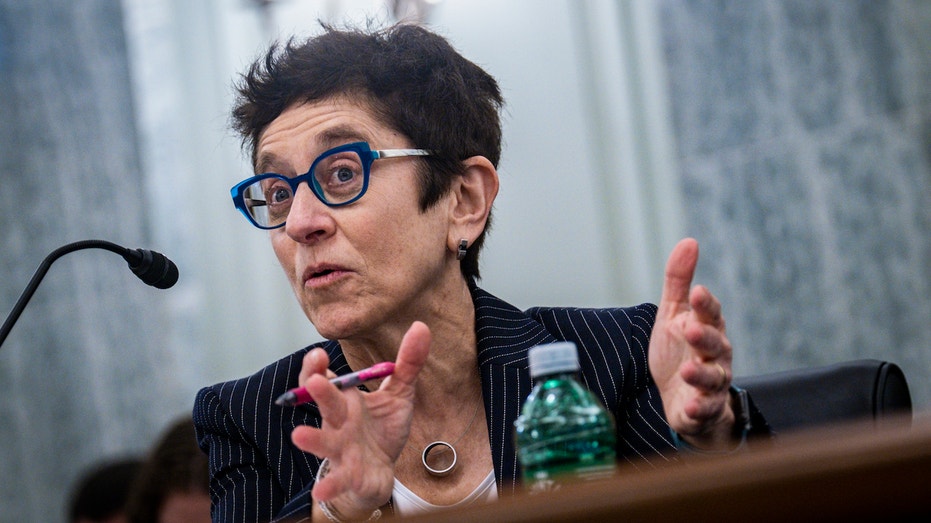 "The Chairman's Office then encouraged lawmakers and stakeholders, from the usual gaggle of left-wing, Beltway special interests to former FCC Commissioners, to blast the deal before the votes could be cast—indeed, before they even knew what the deal was," he continued.
Pai said his office had finalized the bipartisan compromise "to modernize the Lifeline program while staying faithful to our core principles" with other commissioners one day earlier, noting it was not an easy agreement to reach and that staff members worked through the night. 
BIDEN'S FCC NOMINEE GIGI SOHN SHARED TWEET CALLING TRUMP A 'RAGGEDY WHITE SUPREMACIST PRESIDENT'
"It is one thing to refuse to work toward bipartisan compromise — something that, for some reason, the Chairman wears with a badge of honor that distinguishes him from everyone else, Republican and Democrat alike, who has ever held that seat," Pai stated. "It is quite another thing to launch a political campaign to force a Democratic FCC Commissioner to renege on a bipartisan compromise on her signature issue."
"This agency in this proceeding represented the worst of government," he said. "Bipartisan agreements that would deliver digital opportunity to millions of Americans are thrown away and even Democratic commissioners are bulldozed simply because the Chairman can get away with it."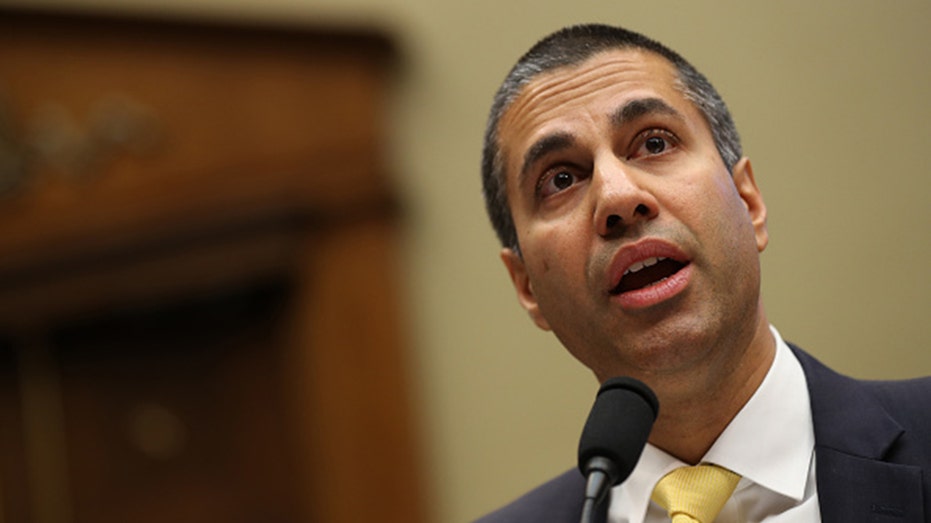 According to the FCC inspector general report on the incident, Sohn worked with Wheeler and his communications director in planning the leak. The report, which had been requested by bipartisan leaders on the Senate Commerce, Science and Transportation Committee, stated that the events preceding the Lifeline vote "were certainly unusual," but couldn't determine the reason behind the leak.
BIDEN JUDICIAL NOMINEE UNDER FIRE FOR ALLEGED LACK OF LEGAL KNOWLEDGE, EXPERIENCE
Sen. John Thune, R-S.D., then-chair of the Commerce Committee, said the report was "yet another indication of increased partisanship and dysfunction at the FCC."
President Biden nominated Sohn to replace Pai, who served as the commission's chairman during the Trump administration, in October 2021. After bipartisan pushback stalled her nomination, Biden renominated her for the spot in January.
Over the last month, Sohn has faced criticism for her anti-police views, once sharing a tweet saying former President Trump was a "raggedy white supremacist president" and sitting on the board of an organization opposed to anti-sex trafficking laws. 
Additionally, Sohn has been a vocal proponent of net neutrality. The Chamber of Commerce, the nation's largest business industry group, has warned of Sohn's "extreme views" and reiterated its call for the Senate to reject her nomination in January.
Left-wing interest groups led by the Communications Workers of America, though, have since unleashed an aggressive campaign in favor of Sohn's nomination.
She is slated to appear before the Senate Commerce Committee for her confirmation hearing on Feb. 14, 2023.