Biden invokes 'chaos,' sticks to refusal to negotiate on debt during first post-State of the Union speech
Last week, the Republican Study Committee, a group 165 conservative House Republicans, laid out a series of proposed budget cuts.
President Biden on Wednesday stuck to his refusal to negotiate on the debt ceiling and said the push by some Republican lawmakers to default would lead to "chaos." 
The president made these comments while promoting his economic plan at a training center run by the Laborers' International Union of North America near Madison, Wisconsin. 
Speaking to an audience of workers in orange shirts and hard hats, Biden railed against "leading Republicans" who want to cut Social Security, Medicare, and Medicaid. 
"Some Republicans are even threatening to have America default on its debt if I don't agree to the cuts they want," Biden said. "Democrats have never, ever done that, by the way." 
US DEFAULTING ON DEBT IS 'WHOLE DIFFERENT LEVEL OF ECONOMIC RISK,' BIDEN'S ECONOMIC ADVISER SAYS
During his State of the Union address Tuesday, President criticized Republicans' reluctance to increase the federal debt limit, the nation's legal borrowing authority that must be raised later this year or risk default. 
The Treasury Department has notified Congress that it's time to again raise the nation's debt ceiling – now at $31 trillion – to allow more borrowing to pay off the country's accumulated bills. Treasury has started taking "extraordinary measures" to keep paying the bills, but the money is expected to run out by June. About $4.8 trillion of the total national debt has been approved during Biden's two years in office and prior to the 2022 midterm elections according to the Committee for a Responsible Federal Budget (CFRB).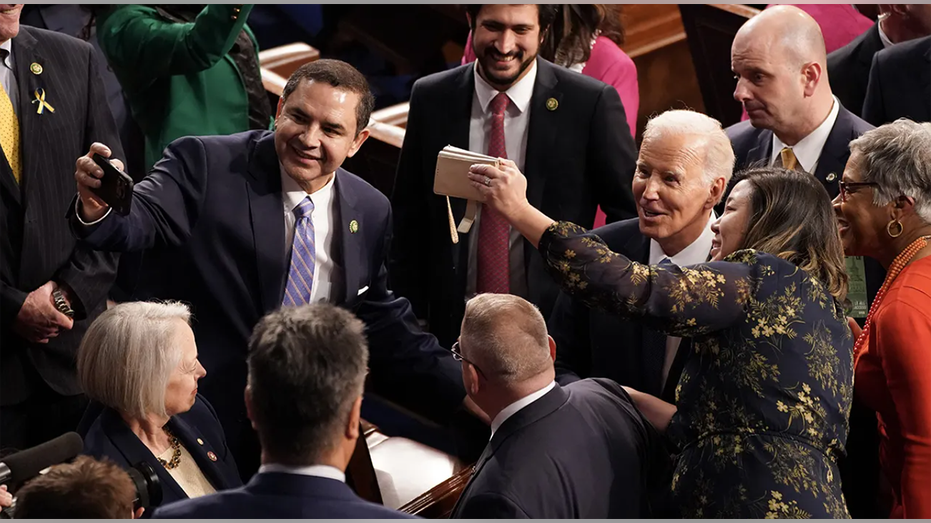 Last week, the Republican Study Committee, a group 165 conservative House Republicans, laid out a series of proposed budget cuts.
House Speaker Kevin McCarthy, meanwhile, has proposed capping annual "discretionary" spending on agencies such as the Defense Department and the Food and Drug Administration at levels that were in place in the fiscal year that ended Sept. 30, 2022. That would amount to a cut of 9% for defense and 7% for non-defense programs from the levels in place now, according to CBO estimates. 
If the U.S. failed to raise or suspend the debt limit, it would eventually have to temporarily default on some of its obligations which would have serious or negative economic implications. Interest rates would likely spike, and demand for Treasuries would drop; even the threat of default can cause borrowing costs to increase, per the Committee for a Responsible Federal Budget. 
At his rally Wednesday, Biden downplayed the accumulated debt, assuring the audience that America's credit "has been good." 
"We've never missed a payment as a nation on the debt we have," he said. "Why in God's name would America give up the progress made for the chaos [Republicans] are suggesting? The nation has gone through too much." 
CLICK HERE TO GET THE FOX BUSINESS APP
Biden's trip was one stop in the traditional post-State of the Union blitz, where the president, vice president and Cabinet officials fan out across the country to promote his themes from the speech. Biden's next stop is Tampa, Florida, on Thursday, where he's expected to discuss proposals to safeguard Social Security and Medicare, and lower the cost of health care.
The Associated Press contributed to this report.