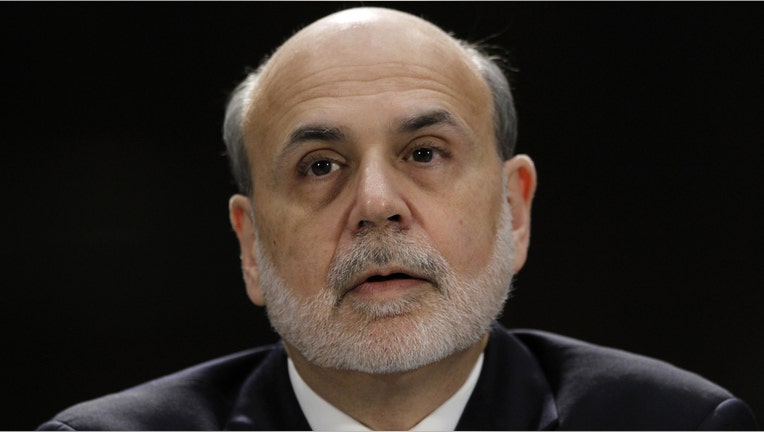 Perhaps Ben Bernanke should have spoken up sooner.
Bernanke, the former chair of the Federal Reserve who helped mastermind the massive bank bailouts in the wake of the 2008 financial crisis, says he believes more Wall Street executives should have been held accountable for their roles leading up to the crisis.
While all the major Wall Street firms – J.P. Morgan Chase (NYSE:JPM), Goldman Sachs (NYSE:GS), Citigroup (NYSE:C), Bank of America (NYSE:BAC), Wells Fargo (NYSE:WFC), etc…  -- have agreed to pay fines now totaling in the hundreds of billions stemming from widespread fraud that occurred ahead of the 2008 meltdown, not a single top Wall Street executive was charged ever as a criminal.
Bernanke is now questioning that oversight.
"It would have been my preference to have more investigation of individual action, since obviously everything that went wrong or was illegal was done by some individual, not be an abstract firm. And so in that respect I think that there should have been more accountability at the individual level," Bernanke said in an interview with USA Today on Sunday.
Bernanke's memoir, The Courage to Act, is out today.
Bernanke stressed that the Fed is not a law enforcement agency, suggesting that his job was to make sure the U.S. economy didn't fall off a cliff. And his unprecedented interventionist policies – zero percent interest rates and the Fed's massive bond purchases – are widely credited with helping to do just that.
"The Fed is not a law enforcement agency," he said. "The Department of Justice and others are responsible for that, and a lot of their efforts have been to indict or threaten to indict financial firms. Now a financial firm is of course a legal fiction. It's not a person. You can't put a financial firm in jail."
Bernanke also defended the Fed's and the U.S. government's decision to bail out Wall Street, saying if Wall Street had collapsed "Main Street would have collapsed as well."
The former Fed chair, who has leveraged his unique experience into a (presumably well-compensated) consulting gig at huge Chicago-based hedge fund Citadel, blamed ongoing political hostility targeting the Fed on the Fed's inability to properly communicate what it was doing at the time and why the bailouts were necessary.
The Fed has come under sharp criticism in some corners for bailing out Wall Street then initiating monetary policies that have seemingly benefitted Wall Street while many Americans are still struggling from fallout related to the crisis. Low interest rates, for instance, have spurred a bull market in stocks that has led to massive profits for many of the same Wall Street firms that were bailed out and which then subsequently agreed to pay billions in fines tied allegations of fraud.
"I have to say that every time I saw a bumper sticker which said, 'where's my bailout?' it hurt,:" he said.
Bernanke stayed clear of the current debate over the timing of raising interest rates.
"You know, the last thing I want to do is start second-guessing Janet Yellen, who I think is doing a really good job and making some tough calls. But clearly there are some tough decisions to make on how to manage policy at this point, and this is a very important juncture," he said.
Bernanke was at the helm of the Fed when interest rates were lowered to their current near-zero range in December 2008.