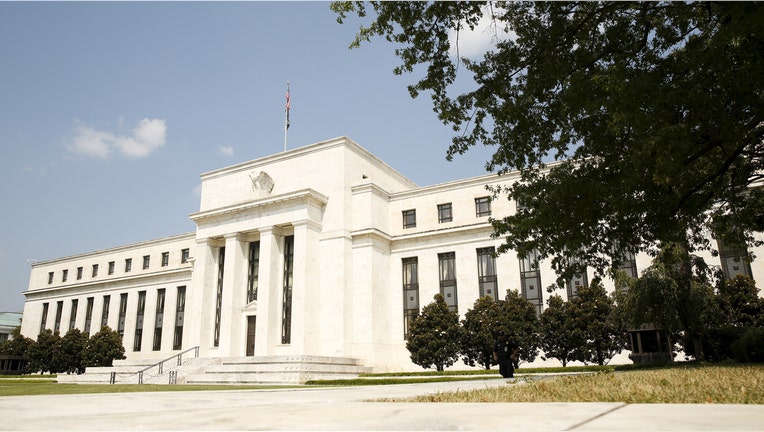 Labor markets tightened across much of the U.S. during the past two months but the growing demand for workers didn't have much of an impact on wage growth, the Federal Reserve reported Wednesday.
The Fed's 12 regional districts, meanwhile, continued to see "modest expansion" in economic activity, according to the Beige Book, the central bank's regular regional update on current economic conditions.
"Labor markets generally tightened since the previous report," the Fed revealed. In most major cities, including New York, Philadelphia, Atlanta, Chicago and Dallas, employment rose "modestly to moderately." In fact, a number of districts reported that employers were finding it difficult to find skilled workers, and in some cases unskilled workers.
However, wage growth "remained subdued" in most districts since the previous Beige Book report was released in late summer, the Fed said.
"To the extent that more significant wage increases were observed, they were largely concentrated among highly skilled workers in information technology, health care professionals, professional services, and some of the skilled trades," the report states.
The lack of wage growth points to a problem that's been vexing Fed policy makers for months. While job creation for the most part has been strong throughout 2015, and the headline unemployment rate has fallen to 5.1%, its lowest level since before the 2008 financial crisis, wages have not risen in keeping with labor market gains.
Economists blame labor market "slack," which they describe as a surplus of temporary and part-time workers who would prefer a full-time job. That surplus of workers allows employers to continue hiring without raising wages significantly.
Weak wage growth has, in turn, helped keep inflation well below the Fed's 2% target range, an issue that has made the Fed extremely reluctant to raise interest rates from their near-zero level.
The strong dollar was cited once again as holding back manufacturing activity and tourism in several districts, while consumer spending grew "moderately" fueled by vehicle sales.
Housing and commercial real estate saw improvement during the reporting period. "Residential real estate activity has generally improved since the last report, with almost all Districts reporting rising prices and sales volume," the Beige Book stated.
Manufacturing, on the other hand, was "generally sluggish." Manufacturing activity in New York, Philadelphia, Atlanta and Kansas City declined in the past two months. Falling demand for manufactured goods from the energy sector was cited as a primary reason for the softness in manufacturing.
The Fed is at a major crossroads as it mulls the timing and trajectory of the first interest rate hike in nearly a decade. Fed policy makers have said the decision will be "data dependent," meaning it will be based on the latest economic reports available to members of the policy-setting Federal Open Markets Committee.
The Beige Book report released Wednesday probably won't reveal any direct clues as to which way the Fed will be leaning when it meets again later this month. The report merely confirmed a number of broader themes, notably the stubbornly weak wage growth that won't go away despite a strengthening jobs market.