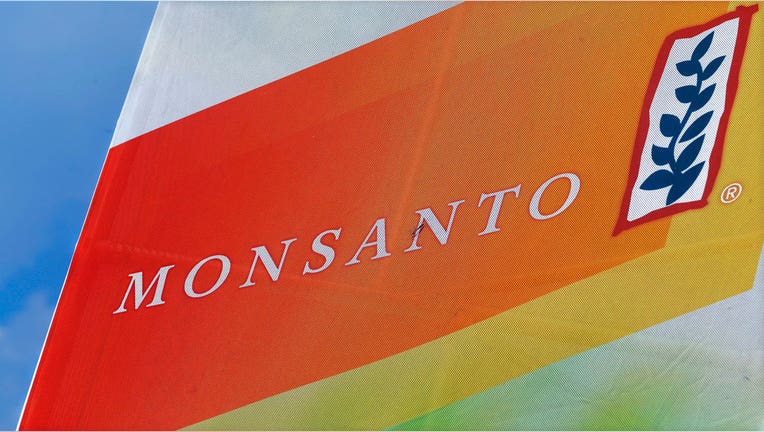 Bayer AG's $66 billion purchase of Monsanto (NYSE:MON) is facing a nearly unprecedented wall of regulatory and political scrutiny that investors and analysts believe will eventually kill the biggest merger of 2016, the FOX Business Network has learned.
On the front lines of the deal's sales pitch: Bayer AG's chief executive CEO Werner Baumann and Hugh Grant, the CEO of Monsanto. Part of Bayer's strategy in acquiring Monsanto is to create a global behemoth in the production of crops through so called genetically modified organisms—a technology that can mass produce food at a relatively low cost.
But the so-called GMO business is controversial and Monsanto – the biggest GMO producer—has faced a wave of protests from consumer advocates who believe these types of crops lead to severe health problems for those who consume them. Meanwhile because of the size of the combined entity—the acquisition itself was priced at $66 billion-Baumann and Grant have the difficult, and some would say, impossible task of trying to convince a myriad of regulators and politicians in the U.S., Canada, the European Union and even Brazil that the deal should be approved.
Already investors are skeptical: shares of Monsanto which are trading at the $104 per share level  just a day after the announcement, far below the $128 a share price Bayer has offered. The lackluster price action is a sign that investors believe both CEOs ultimately will fail at gaining regulatory approval.
Indeed, the regulatory issues are complex. The European Union Antitrust Chief Margrethe Vestager said in June that the agency would look into whether such a large company would constitute a monopoly and raise seed prices to the detriment of farmers and ultimately consumers. The European Union, for example, also opened up antitrust cases involving two other potential deals, Dow Chemical's (NYSE:DOW) proposed merger  with DuPont (NYSE:DD) and ChemChina's acquisition of Syngenta (NYSE:SYT).
| Ticker | Security | Last | Change | %Chg |
| --- | --- | --- | --- | --- |
| MON | n.a. | n.a. | n.a. | n.a. |
| DD | n.a. | n.a. | n.a. | n.a. |
| DOW | n.a. | n.a. | n.a. | n.a. |
| SYT | n.a. | n.a. | n.a. | n.a. |
U.S. regulators are expected to look at similar issues, especially if Democratic presidential nominee Hillary Clinton wins the November election. Clinton is seen as someone who will push for tighter regulations against corporations than her GOP challenger Donald Trump through the Justice Department's anti-trust division that monitors such mergers, and the Federal Trade Commission. Congress could also hold hearings on the deal given the politics surrounding GMOs.
"First off I find it hard to believe that any representative of Congress will say anything positive about this (deal) before the election," said Jonas Oxgaard  an analyst from Bernstein Research during an interview with FOX Business. "Secondly if Hillary Clinton becomes president then the odds of this deal going through are low."
But even some Republicans are poised to try and scuttle the deal. Senator Mike Lee (R-UT), chairman of the Antitrust, Competition Policy and Consumer Rights Subcommittee, and one of the Senate's most conservative members, said in a statement: "The transaction has the potential to result in a significant loss of competition and reduced incentives and ability to innovate, thereby raising prices and reducing consumer choice. I will encourage the DOJ or FTC to closely scrutinize the transaction and will consider whether a hearing is necessary to fully explore the competition issues raised by so much consolidation in such a short time."
Now that a deal has been announced, Bayer will likely face the brunt of the protests and political pressure about its new business model, analysts and investors say. Indeed Oxgaard says the GMO issue could be a deciding factor for regulators on whether they will approve the transaction. "I don't think it will be a major talking point throughout the investigations," Oxgaard said. "But it will probably cloud and influence the mind of the regulators decisions."
More From FOXBusiness.com...
During an interview with the FOX Business Network's Liz Claman, Bayer CEO Baumann, who would be the chief executive of the new combined company, said he was confident he and his new colleagues at Monsanto will be able to overcome any regulatory issues and complete the deal by late 2017.
"We are very confident that we will be able to get this transaction to a close and respond to the regulatory questions we are going to have," he said.