Barcelona terror attack: Europe's travel capital rocked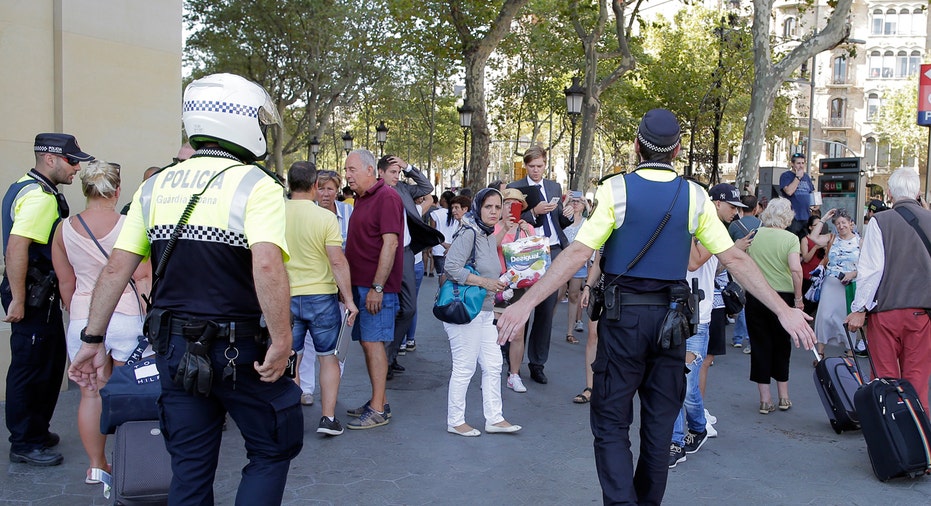 A van plowed into a crowd Thursday in the popular tourist district of Las Ramblas in Barcelona, Spain, killing at least 13 and injuring 50, according to a Spanish government official.
Spanish police are currently treating the incident as a terror attack, according to Fox News. The U.S. consulate in Barcelona is urging Americans to avoid the area.
Las Ramblas, Barcelona
The attack occurred in a popular tourist destination in Barcelona, Ramblas attracts roughly 250,000 people per day. The plaza is along a boulevard that runs through the center of Barcelona. Las Ramblas is popular with tourists because of its market stalls, bars and restaurants along its streets. Barcelona city council restricted traffic flow in the city because of heavy pedestrian use of the street, the city council announced in 2016.
Spain's Tourism
Last year, Spain was the travel capital of Europe, attracting a record 75.6 million tourists. Tourism is one of the main revenue sources for the European nation, travel and tourism accounted for 14.2% of Spain's GDP in 2016, according to the World Travel and Tourism Council. Travel and tourism also directly supports 862,000 jobs in the country.
Information compiled by Fox News Research.