Bannon boot won't hurt tax reform progress but may help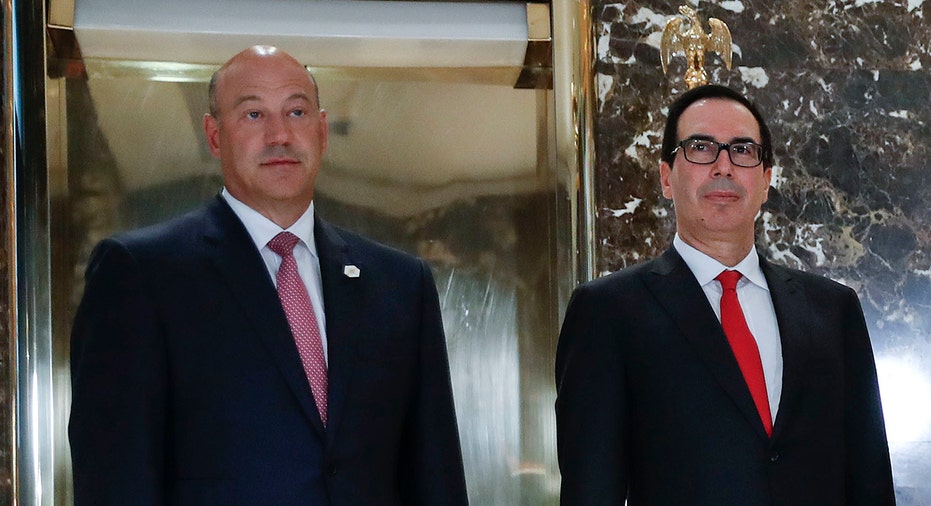 As White House Chief Strategist Stephen Bannon hits the road, becoming the latest high-level Trump official to depart in what has been a tumultuous few weeks, the administration's key tax reform architects remain hard at work.
"Since (Treasuury) Secretary (Steven) Mnuchin and NEC (National Economic Council) Director (Gary) Cohn presented the president's guiding principles for tax reform at the end of April, the entire administration has been engaged in deliberate, coordinated outreach with the Hill, conservative groups, and industry leaders to ensure a united front in this upcoming policy push," an administration official tells FOX Business following Bannon's departure.
The White House on Friday confirmed that Bannon, the former head of Breitbart News, officially was leaving after rampant speculation swirled over his future following his in-depth interview earlier this week with a liberal magazine and reports of his frequent sparring with other senior officials in the administration.
"White House Chief of Staff John Kelly and Steve Bannon have mutually agreed today would be Steve's last day. We are grateful for his service and wish him the best," an administration official said in a statement.
Earlier this month, well before the rash of White House shakeups, Sen. Orrin Hatch (R-Utah), chairman of the powerful Senate Finance Committee, discussed the ongoing push for comprehensive tax reform across party lines. "It is going to take Democrats and Republicans getting together putting aside their stupid differences and saying look, this one time let's do this for our country, let's do this for our American citizens, let's do this for our economy," he said during an interview on FOX's Sunday Morning Futures.
For several months, the administration has been doubling down on tax reform engaging with over 200 members of both the House and Senate on both sides of the aisle.  Officials also are talking with tax advocate groups including Americans for Prosperity and Americans for Tax Reform to name a few, as well as business leaders from AT&T (NYSE:T) and the Business Roundtable, an organization of CEOs, who collectively have 15 million employees and generate more than $6 trillion in annual revenues.
JPMorgan CEO Jamie Dimon (NYSE:JPM), BRT's current chairman, has been a vocal proponent of tax reform and recently lamented about loopholes hurting the U.S. economy. "We've been driving capital and bringing it overseas, which is why this $2 trillion sitting overseas (has been) benefiting all these other countries," he said during the company's earnings call last month.
The U.S. corporate tax rate at 35% is among the highest in the world of developed nations. Hatch indicated the rate could fall to between 20%-25% amid a tax overhaul.
Still, many CEOs turned against Trump this week, quitting his business advisory councils over what they viewed as his weak handling of the violence in Charlottesville last weekend and his contentious comments that followed on Tuesday. Merck CEO (NYSE:MRK) Ken Frazier, General Electric Chairman (NYSE:GE) Jeff Immelt and Under Armour CEO (NYSE:UA) Kevin Plank are a handful of the executives that resigned.
And on Friday, billionaire Carl Icahn became the latest executive to abdicate his position, tweeting: "Today, with President Trump's blessing, I ceased to act as special advisor to the President on issues relating to regulatory reform.  informal role as special advisor to the president on issues relating to regulatory reform."
While Bannon's ouster is not directly connected to tax reform, some investors say it may indirectly help.
"Maybe we can actually focus on getting some of this legislation through, that's the perception out there," said Kadina Group president Gary B. Smith during an appearance on FOX Business Network's Cavuto Coast to Coast on Friday.
Suzanne O'Halloran is Managing Editor of FOXBusiness.com and a graduate of Boston College. Follow her on @suzohalloran