Ban electric vehicles from evacuation routes? Florida Republican concerned about cars running out of charge
Republican state Sen. Jonathan Martin says he is concerned that charging station infrastructure is not yet ready to support electric vehicles during hurricane evacuation
A Republican state lawmaker in Florida this week asked transportation officials to consider whether electric vehicles should be banned from evacuation routes until more charging infrastructure is installed along major highways.
During a discussion on charging stations at a committee hearing on Thursday, State Sen. Jonathan Martin, a Republican from Fort Myers, raised concerns that electric vehicles might obstruct evacuation routes in hurricane season if they run out of power on highways where charging stations are unavailable. 
"With a couple of guys behind you, you can't get out of the car and push it to the side of the road. Traffic backs up. And what might look like a two-hour trip, might turn into an eight-hour trip once you're on the road," Martin said, according to WUSF public radio. 
"My concern is there's not an infrastructure currently available in the state of Florida for the amount of EV's that might be used to evacuate, on evacuation routes, during a time of emergency," the GOP lawmaker added. 
EV PRICE WAR LEAVING DELIVERY AND FLEET VEHICLES IN THE DARK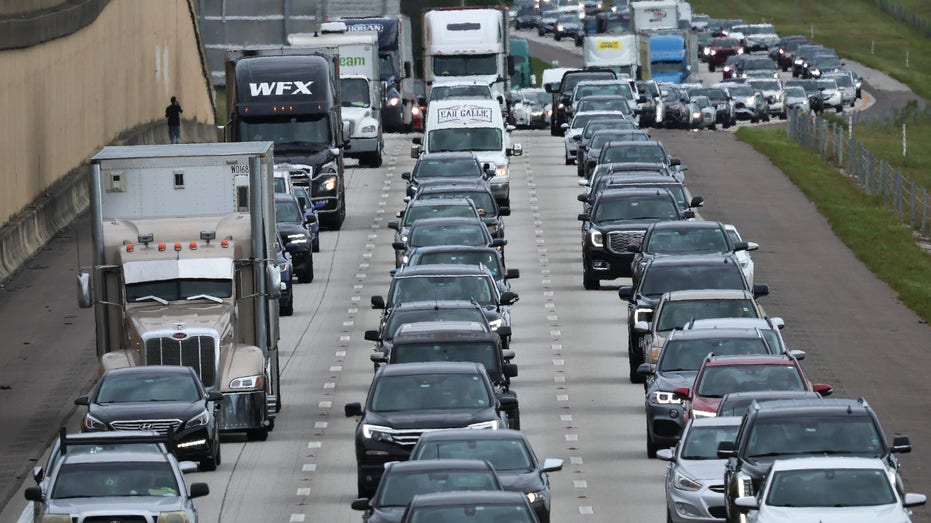 Martin's comments were addressed to Trey Tillander, executive director of transportation technologies at the Florida Department of Transportation (DOT). State transportation officials are currently consulting with lawmakers on how to spend federal funding from President Biden's bipartisan infrastructure law to develop electric vehicle infrastructure. 
The Biden administration has made more than $900 million available to build EV chargers across approximately 53,000 miles of highway across the nation and Florida is one of 35 states, the District of Columbia and Puerto Rico who have submitted EV Infrastructure Deployment plans approved by the U.S. Department of Transportation.
Tillander told lawmakers he would raise Martin's concerns to other agency officials, but said the department's preference is to find ways to help electric vehicle owners evacuate with their vehicles just like gas-powered car owners.
"Some of the things we're looking into … is portable EV chargers," Tillander said. "So, if an electrical vehicle runs out of charge, there are technologies. We have our Road Rangers. We have our emergency assistance vehicles that we deploy during a hurricane evacuation that have gas. … We need to provide that same level of service to electric vehicles."
GM CEO BARRA SAYS THERE'S NO NEED TO CHASE TESLA, FORD EV PRICE CUTS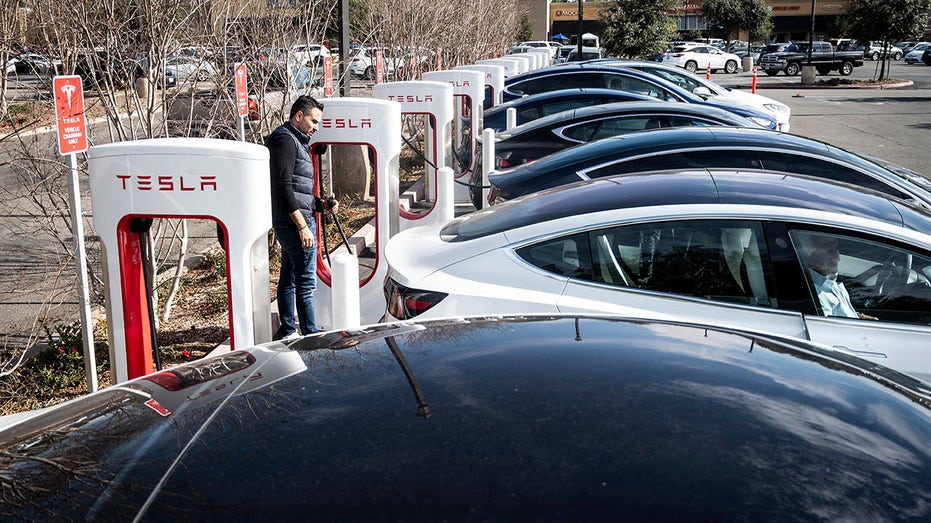 He added that the Division of Emergency Management has guidance encouraging people to plan ahead for disasters, including making sure that their EVs are "fully charged" before they evacuate and finding relocation destinations that are within range of their cars. 
Florida did not have significant issues with EVs becoming an obstruction during the evacuation for Hurricane Ian last year. Electric vehicles make up just over 1 percent of the vehicles in Florida, according to WUSF. There were 203,094 electric vehicles registered in Florida as of December 2022, a small fraction of the more than 19 million vehicles registered in the state. 
A Democratic lawmaker from Boca Raton pushed back on Martin's concerns.
US POSTAL SERVICE ANNOUNCES $9.6B INVESTMENT IN NEW ELECTRIC VEHICLE FLEET WHILE OPERATING AT A LOSS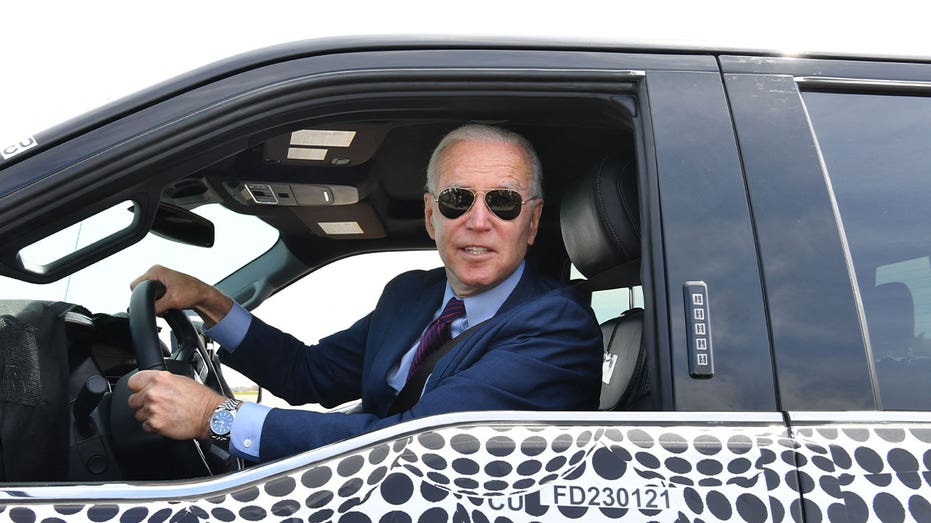 "I don't think you can ban an electric vehicle from evacuating because that may be the only car someone has," said state Sen. Tina Polsky, who owns an electric vehicle. 
GET FOX BUSINESS ON THE GO BY CLICKING HERE 
Florida's DOT is expected to receive $198 million in federal funds over the next five years to build electric vehicle charging stations. Tillander said officials have met with Wawa and other businesses to coordinate construction plans. 
Federal guidelines require that new charging stations be 50 miles apart and open to all passenger electric vehicles. In this first round of grants, the stations must be built within one mile of the interstate system, and the Biden administration requires that consideration must be given to rural and underserved communities.