AT&T says it hired firm linked to Cohen for advice on Trump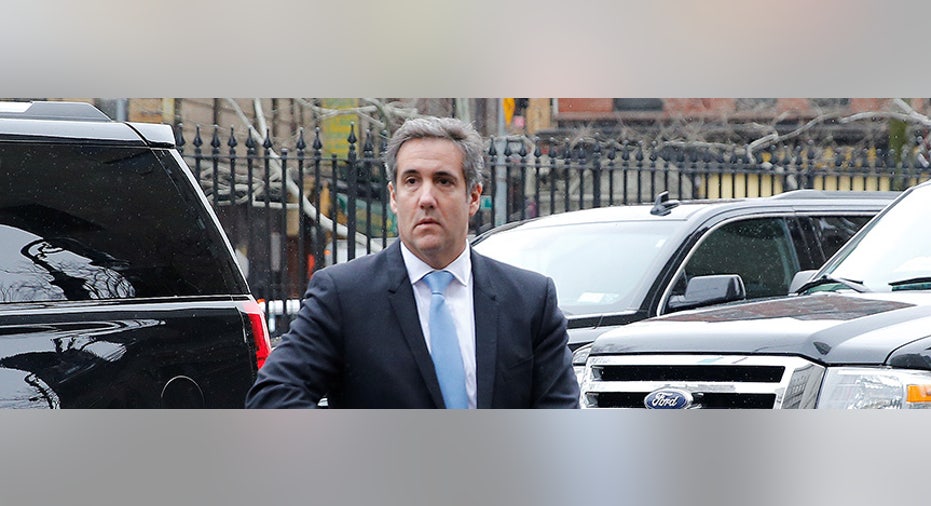 AT&T  said on Tuesday it had hired Essential Consultants, a company linked to Donald Trump lawyer Michael Cohen, to advise it on working with the new administration in early 2017, around the time of Trump's inauguration.
The business arrangement illustrates efforts by the telecommunications company to work with an influential adviser to the new president as his administration took up major industry issues and considered its $85 billion proposal to buy Time Warner Inc.
Payments by AT&T were described earlier on Tuesday by Michael Avenatti, a lawyer for porn star Stormy Daniels, who released a report alleging that a company owned by Russian oligarch Viktor Vekselberg, AT&T and other corporations had made payments to Essential Consultants.
Avenatti's report said AT&T had paid $200,000 in four equal payments to Essential Consultants between Oct, 3, 2017, and Jan. 3, 2018.
"Essential Consultants was one of several firms we engaged in early 2017 to provide insights into understanding the new administration," AT&T said in a statement.
"They did no legal or lobbying work for us, and the contract ended in December 2017," it said, without commenting further.
Reuters could not immediately verify Avenatti's claim and it was not clear how he would have knowledge of any payment from Vekselberg to Cohen. Cohen and Avenatti did not respond immediately to requests for comment from Reuters.
Daniels had previously said she was paid $130,000 by Cohen to stay quiet about a sexual encounter with Trump, an encounter which Trump has denied.
The Wall Street Journal released a 2016 Delaware certificate of formation for Essential Consultants that was signed by Michael Cohen.
A person familiar with the matter said AT&T engaged with Essential Consultants around the time of the inauguration to understand how the company would be affected by several issues from the new administration, including tax reform and net neutrality.
The payments from AT&T in late 2017 and early 2018 came as it was advocating for its proposed takeover of Time Warner, which the U.S. Justice Department is trying to stop. The deal, announced in October 2016, was quickly denounced by Trump, who as a candidate and later as president has been critical of Time Warner's CNN.
(Reporting By Sheila Dang and Diane Bartz; Editing by Peter Henderson and Paul Tait)