As Sanctuary Cities Grow, Public Schools 'Left Holding the Bag?'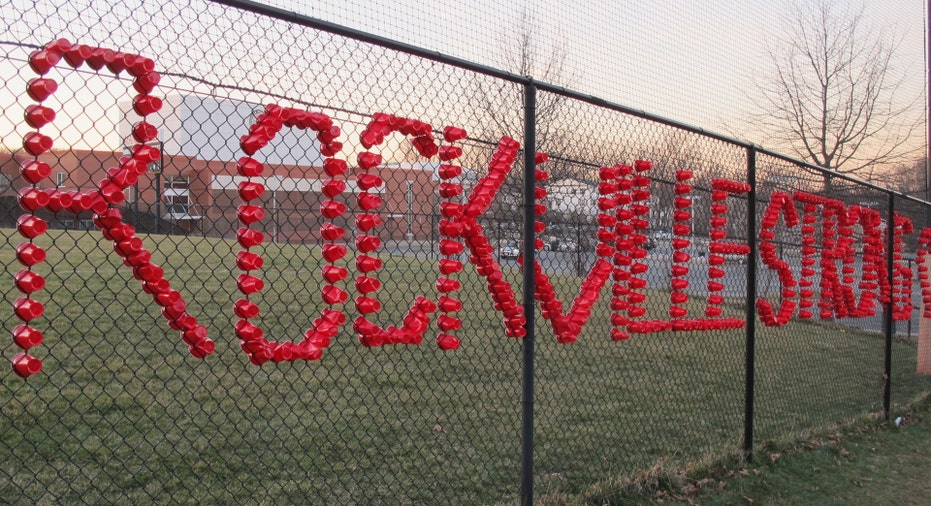 As Montgomery County, in which Rockville High School sits, reels from the rape case, debate is being sparked not only about Maryland becoming a sanctuary state, but also the impact and fiscal strain illegal immigration is having on public schools.
Mass immigration, both legal and illegal, over recent years has resulted in a sharp increase in the number and share of public school students coming from immigrant households, which is currently almost one out of four, according to the Center for Immigration Studies (CIS). This has raised concerns about assimilation, the absorption capacity of U.S. schools and rising costs on state and local governments.
Programs for students not born in the U.S., or whose native language is not English, in some cases are growing faster than school districts' ability to run and fund them effectively. On average, states and municipalities in the U.S. spend $59.2 billion to educate Limited English Proficiency (LEP) students, according to the Federation for American Immigration Reform (F.A.I.R.).
Montgomery County, which champions sanctuary policies and openly welcomes illegal aliens, has around 15 percent of all students attending the ESOL program, which has grown 42 percent since 2010. Over the same period, ESOL costs in Montgomery County increased 53% to $462 million, indicating spending is rising faster than enrollment, according to F.A.I.R.
Dr. Steven Camarota, director of research at CIS, a think tank favoring strict immigration policies, said he believes the "government bears some of the responsibility" in the Rockville High School case. Both of the accused rapists were apprehended by federal border agents after crossing into the U.S. illegally in 2016, but after time in federal custody, each were let go to join relatives in Maryland, as reported by FOX News.
"As illegal immigrants continue to pour into the United States, the local school districts are left holding the bag," Camarota said.
U.S. Attorney General Jeff Sessions further stirred up the sanctuary city debate this week when he announced that the government will withhold federal funds from cities and states that do not certify that they are not "sanctuary" jurisdictions. Sessions addressed Maryland directly in his announcement, saying legislative efforts to make it a sanctuary state "would be such a mistake."
Shortly after the announcement on Monday came news that the U.S. Immigration and Customs Enforcement agency last week arrested Adolfo Sanchez-Reyes, the father of 18-year-old Henry E. Sanchez-Milian, one of the suspects in the Rockville rape case.
Earlier this month, Sanchez-Milian, a Guatemalan national, and 17-year-old Jose O. Montano, from El Salvador, both were charged with the first-degree rape and first-degree sexual offenses of a 14-year-old girl which allegedly happened inside a bathroom at Rockville High School.
Bob Dane, executive director of F.A.I.R., says many U.S. public schools today face a conundrum because while they have the legal obligation to provide any minor (including undocumented immigrants) that enrolls with a public education, they also have a moral obligation to keep students safe.
Dane said he believes that schools within sanctuary cities, which he terms as "welcome centers for illegal immigrants," will continue to have issues with safety.
On the other hand, some immigration experts argue that sanctuary cities are in fact safer, making schools within those cities safer.
"Community members can turn to law enforcement in sanctuary cities when crimes are committed," said Rachel Micah-Jones, executive director of migrant rights organization Centro de los Derechos del Migrante, Inc. "They [are] cities where all of us can go about our day-to-day lives knowing that law enforcement is there to keep our families safe, not tear them apart. When sanctuary policies come under attack, our schools and communities suffer, parents are afraid to take their children to school, and all children suffer from heightened fear and anxiety in the classroom."
Putting an end to sanctuary policies is one way FAIR suggests to eliminate the burden of illegal immigrants on taxpayers and public schools, calling sanctuary cities one of the largest incentives illegal immigrants have to resettle their families in the U.S.
But Jordan Garcia, Immigrant Ally Organizing Director of the American Friend's Service Committee, says that education is a human right guaranteed by the Constitution and it's beneficial to the country overall to have an educated populous.
"We can't pick and choose which young people are deserving of an education," said Garcia.