Arch to Buy International Coal for $3.4B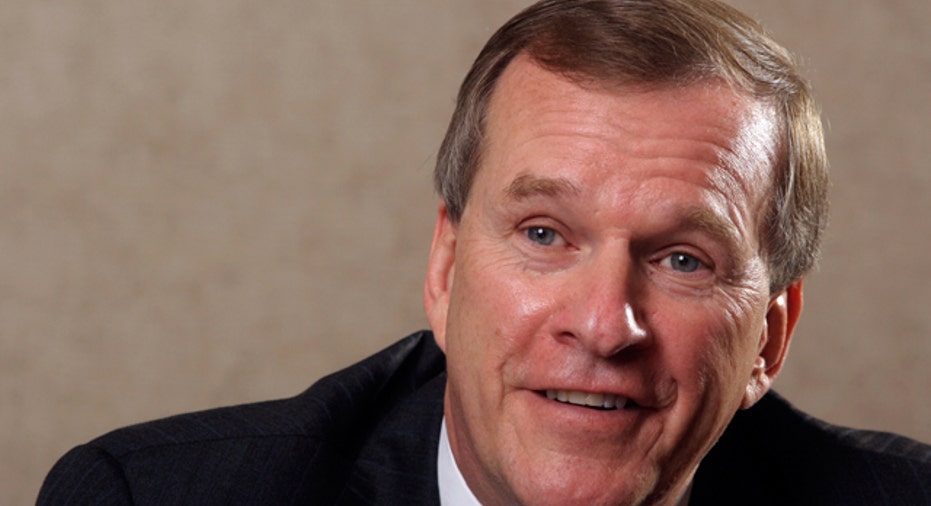 In the latest of a wave of coal mining acquisitions, Arch Coal will buy International Coal Group Inc for $3.4 billion to boost its production of steelmaking coal as prices soar on recent global demand.
The deal will make Arch the second-largest U.S. producer of metallurgical coal, almost doubling its production by 2015. It is expected to add to earnings by the start of 2012 and result in annual cost savings of $70 million to $80 million, the companies said on Monday.
"By almost all projections, coal markets are going to be undersupplied for both steam (power-generating thermal coal) and met (metallurgical) coal for the next five years," Arch's Chairman and Chief Executive Officer Steven Leer told industry analysts on a call to discuss the deal.
"This really is a deal where two plus two equals five or six, or even seven," he said of the boost it will give the combined company's production capability to exploit high coal prices and demand.
The deal is the latest in the coal industry, following Alpha Natural Resources' $6.6 billion plan to buy Massey Energy and Walter Energy's $3.3 billion agreement to buy Canada's Western Coal.
Arch will pay $14.60 per share for International Coal, a 32 percent premium to the closing stock price on Friday. The companies expect the deal to close in the second quarter.
The news sent International Coal's shares soaring 30 percent to $14.43 in afternoon trading on the New York Stock Exchange, while Arch fell 1.4 percent to $33.81.
The deal should benefit Arch over time, particularly as prices for metallurgical coal are expected to remain strong because of rising global demand from steelmakers at a time when exports from Australia to China and India have been severely restricted because of recent floods.
Just last week, Arch had posted a higher-than-expected first-quarter profit and raised its earnings outlook for 2011, targeting increased met coal production to 7.5 million tons in 2011. Now, the combined company will produce some 11 million tons this year, rising to about 15 million tons by 2015.
The combined company will have total annual coal shipments of 179 million tons based on 2010 figures, it said.
"We expect the majority of earnings to ultimately come from the combined company's met coal platforms, and given our positive view on met coal, we view this quite positively," Brean Murray Carret & Co analyst Jeremy Sussman said in a note to investors.
"Adding met coal reserves and business is the sexy thing to do now - it adds near term profits and given Arch's ownership in DTA (Dominion Terminal Associates export terminal in Virginia), it makes a lot of sense," said coal trader Frank Kolojeski of New Jersey-based Exporting Commodities International Inc.
About 30 percent of International Coal's 1.1 billion tons of reserves are metallurgical coal, giving the combined company a total reserve base of 5.5 billion tons.
According to U.S. International Trade Commission data, U.S. met coal exports were up 50.6 percent to 56.1 million tons in 2010. The trend continued through February, with met coal exports up 21.3 percent so far in 2011.
International Coal, which was founded by billionaire investor Wilbur Ross, is the owner of the Sago mine in West Virginia, where 12 miners died in an accident in 2006.
Currently, BHP Billiton and Teck Resources are the global leaders in metallurgical production.
Arch expects to start its tender offer for International Coal shares around mid-May. Owners of about 17 percent of International Coal shares outstanding have agreed to tender their stock in the offer.
Morgan Stanley is the financial adviser to Arch, and Simpson Thacher & Bartlett LLP provides legal counsel. UBS is acting as the financial adviser to International Coal, and Jones Day is providing legal counsel.
(Additional reporting by Bruce Nichols in Houston; Editing by Lisa Von Ahn, Maureen Bavdek and Tim Dobbyn)
((matt.daily@thomsonreuters.com; Reuters Messaging: matt.daily.reuters.com@reuters.net; +1 646 223 6121))