Apple Opens Up About Data Requests, Reveals 5K Inquiries in 6 Months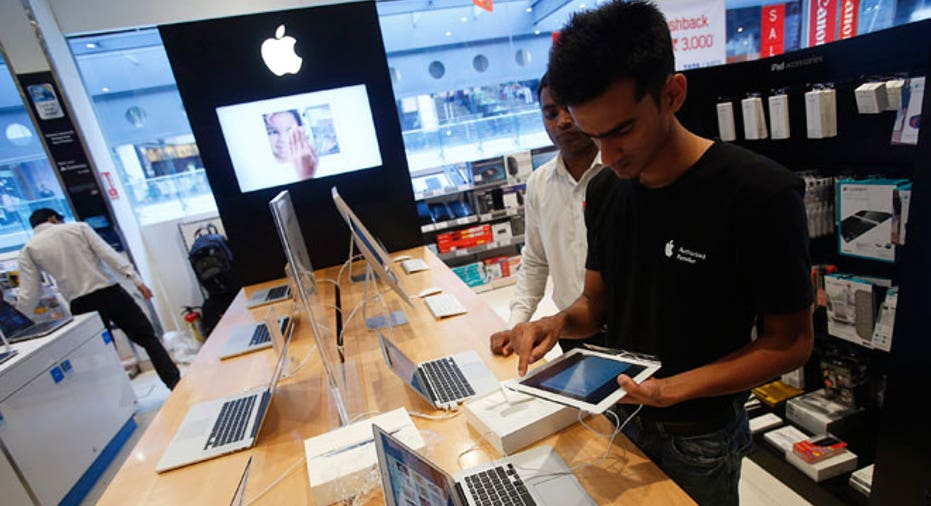 Responding to recent bombshell surveillance disclosures, Apple (NASDAQ:AAPL) revealed on Monday it received between 4,000 and 5,000 requests from U.S. law enforcement officials for customer data over the past six months.
Apple reiterated that it does not provide any government agency with "direct access" to its servers, denying reports that the iPhone maker and eight other Internet companies allow the National Security Agency to mine its data through a controversial program called PRISM.
"Apple has always placed a priority on protecting our customers' personal data, and we don't collect or maintain a mountain of personal details about our customers in the first place," the Cupertino, Calif.-based company said in a statement.
Apple and other Internet companies have to balance their legal obligations to help the government on national-security matters with the risk of drawing the ire of their users for failing to safely protect the sanctity of customer data.
Like Facebook (NASDAQ:FB) and Microsoft (NASDAQ:MSFT), Apple said "in the interest of transparency" it has pushed the U.S. for permission to report how many national security request it receives and how it handles them.
With approval from the U.S., Apple disclosed it received between 4,000 and 5,000 requests from U.S. law enforcement for customer data. The requests, which came from federal, state and local authorities and included criminal and "national-security matters", specified between 9,000 and 10,000 accounts or devices.
Apple said the most common type of request comes from police investigating robbers and "other crimes," searching for missing children, attempting to prevent a suicide and trying to locate a patient with    Alzheimer's disease.
"Regardless of the circumstances, our legal team conducts an evaluation of each request and, only if appropriate, we retrieve and deliver the narrowest possible set of information to the authorities," Apple said. "From time to time when we see inconsistencies or inaccuracies in a request, we will refuse to fulfill it."
Apple said it does not provide certain types of information to law enforcement because it does not retain it, including conversations that take place over iMessage and FaceTime, customer location, map searches or Siri requests.
"We will continue to work hard to strike the right balance between fulfilling our legal responsibilities and protecting our customers' privacy as they expect and deserve," Apple said.
Shares of the Mac and iPad maker ticked up 0.39% to $431.74 in premarket trading on Monday.
Late last week, Facebook said it received between 9,000 and 10,000 government data request during the second half of 2012 on between 18,000 and 19,000 individual accounts on the social network.
Microsoft said over the last six months it received between 6,000 and 7,000 criminal and national security warrants and orders impacting between 31,000 and 32,000 customer accounts.