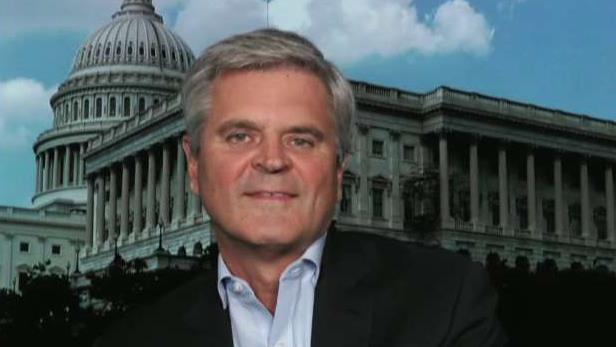 In the age where technology rules, mature companies are scrambling to buy start-ups to help boost business.
AOL co-founder and former CEO Steve Case said he expects to see more deals such as Wal-Mart's (NYSE:WMT) $3 billion purchase of Jet.com and General Motors' (NYSE:GM) acquiring of Cruise Automation.
"You'll see far more partnerships between the big companies and the startups," he said. "There's going to be more partnerships in the third wave and that's going to drive also a lot more M&A between some of the Fortune 500 companies in these sectors and the technology companies, whether it be Silicon Valley or all over the country."
Case, who is one of technology's best known entrepreneurs, also shared his thoughts on Apple's (NASDAQ:AAPL) new iPhone 7 reveal earlier this week. The event and the product itself were met with lukewarm reviews.
"In the early years there's a lot of innovation, people are interested in upgrading every year or two," he explained. "Over time, the platforms mature, the innovation becomes more incremental, so I think for Apple the focus for the last decade really has been on products, mostly hardware. The focus for the next decade will be on software and services. You saw the beginnings of that yesterday."
Apple shares are little changed for the week and year.
When asked about the election, Case said he wants the next administration to focus on innovation and entrepreneurship.
"There hasn't been that much focus [on this] in the debates so far," he said. "Hopefully we'll see more of that in the coming weeks. It's a critical issue for the future of the country."
Case added: "We're also seeing the globalization of entrepreneurship. So we really need to step up our efforts in the coming decade or we're going to lose our edge, we're going to lose our way."
Verizon (NYSE:VZ) acquired AOL, the company Case co-founded, for $4.4 billion last year. Then it turned around and purchased Yahoo's (NASDAQ:YHOO) core assets for nearly $5 billion in July.