Anthem, Cigna Squabbles May Delay $48B Merger Approval: WSJ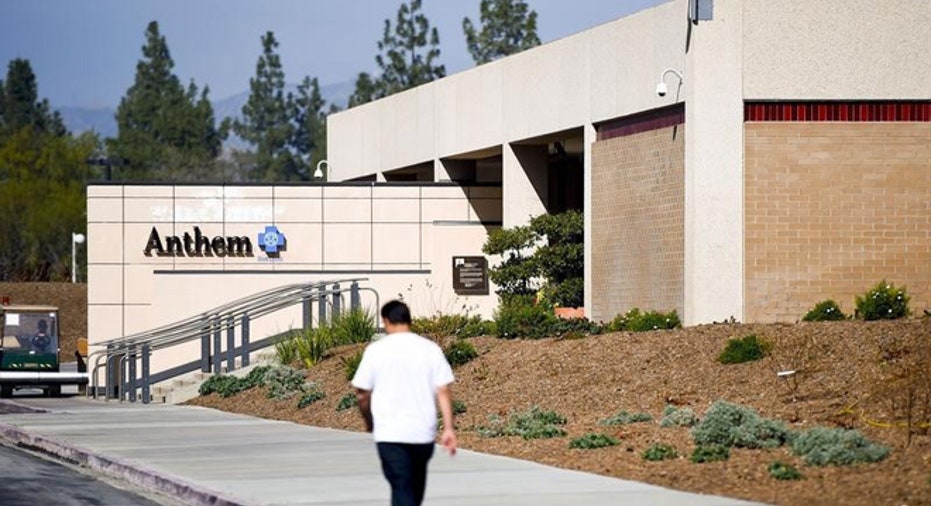 Quarrels have broken out behind the scenes of Anthem (NASDAQ:ANTM) $48 billion proposed acquisition of Cigna (NYSE:CI)as the health insurers seek regulatory approval for their landmark deal, according to a series of letters reviewed by The Wall Street Journal.
People on both sides say the squabbles could delay or derail antitrust approvals, which are typically harder to obtain if both parties aren't in sync. While neither company has sought to terminate the merger, the people say, and it doesn't appear in danger of imminent collapse, Anthem and Cigna are bickering on several fronts.
In the correspondence, between top officials including their chief executives, Anthem and Cigna accuse each other of violating the July merger agreement and fumbling submissions to regulators. The finger-pointing---over matters large and small---reflects rancor that is unusual even in the cutthroat world of corporate takeovers.
A key point of contention is Anthem's lawsuit against Express Scripts Holding Co., a major middleman for prescription drugs. The March complaint accuses Express Scripts of overcharging Anthem for drugs and seeks about $15 billion in damages.
Cigna Chairman Isaiah Harris Jr., in an April 9 letter to Anthem's board, said the suit could hurt the prospects for regulatory approval and the combined company's value. Anthem responded to Cigna's board that it had alerted Cigna to the possibility of a lawsuit early in their merger talks, and that squeezing better prices from Express Scripts can only be beneficial.
During a heated exchange over the litigation, Anthem General Counsel Tom Zielinski wrote on May 5 to his Cigna counterpart, Nicole Jones, that he did "not intend to correspond further" about it.
Ms. Jones, who traded several letters with Mr. Zielinski, responded: "Suffice it to say that we disagree with just about every characterization and assertion that you make with respect to the matters raised in your letters---other than your suggestion not to continue a correspondence."
Spokespeople for both companies declined to comment.
If completed, the deal would create the largest U.S. health insurer by members, with more than 54 million, and $117 billion in annual revenue. It was announced during a wave of tie-ups---including Aetna Inc.'s pending $34 billion purchase of Humana Inc.---aimed at gaining scale and efficiency as the U.S. health-care landscape shifts.
The letters, which may not represent a complete picture of the current state of the relationship between the companies, reveal worry that the acquisition is slipping behind the Aetna-Humana deal in the regulatory-review process. Antitrust officials have been aggressively swatting down mergers lately, and Anthem's takeover of Cigna is thought to have better odds if reviewed alongside Aetna-Humana.
In the letters, Anthem accused Cigna of missing Justice Department deadlines and submitting data in the wrong format, pushing the expected date for a yes-or-no ruling to early July. Anthem's Mr. Zielinski complained Cigna was taking too long to approve documents that lay out the deal's benefits, resulting in a missed deadline for one such submission.
Ms. Jones replied that "the flaws in the Anthem draft white papers are too numerous to catalogue fully."
Cigna said Anthem has been slow to formulate a backup plan if regulators require divestitures or sue to block the deal.
"Everything we are hearing indicates that Aetna and Humana have been engaging with DOJ on the divestiture process for some time," Ms. Jones wrote. "A remedial process for our transaction very well may take longer and it appears we already are likely months behind Aetna/Humana."
Cigna told investors this month that the deal might not close until next year, rather than in late 2016. Anthem quickly reiterated the original timeline and in a private letter that day to Ms. Jones, Mr. Zielinski accused Cigna of trying to "spook the market."
Cigna shares are trading about 25% below the offer price, an unusually wide gap indicating investors fear the takeover could collapse.
Ticker
Security
Last
Change
Change %
CI
CIGNA CORP.
215.95
-4.03
-1.83%
ANTM
ANTHEM INC
312.52
-2.85
-0.90%
Anthem has accused Cigna of holding back information about its business, suggesting in one letter that Cigna is awaiting a "clearer signal" that regulators would sign off before sharing sensitive details with a company that is still a competitor.
Anthem said it needs more information about Cigna's cost-of-care and salary expenses, among other items, to calculate savings that could be wrung from the deal. Because those savings could be passed on to customers, they are key to convincing regulators the deal is pro-competition.
"Cigna's tardiness, data formatting issues and midcourse changes...[have] been highly disruptive and demotivating," Mr. Zielinski wrote to Ms. Jones.
In its letters, Cigna laid the blame for the delays at Anthem's feet and called Anthem's insistence on more details a "red herring."
Simmering in the background are tensions about the future role of Cigna Chief Executive David Cordani. In January, Anthem offered Mr. Cordani oversight over some, but not all, of the combined company's three business segments, according to the letters. Mr. Cordani pushed back, and Anthem relented, giving him oversight over all three.
Mr. Cordani and Anthem CEO Joseph R. Swedish have locked horns in the 10 months since the deal was struck, people familiar with the matter say. Mr. Swedish, a 64-year-old fly-fishing enthusiast, spent his career in the hospital business, leading a large nonprofit system before becoming Anthem CEO in 2013. Mr. Cordani, a 50-year-old competitive triathlete, is a managed-care veteran who has run Cigna since 2009.
The companies' courtship was tumultuous from the beginning, according to regulatory filings. For weeks last June and July, the companies sparred over the price, the mix of cash and stock to be paid to Cigna shareholders, and who would run the combined company.
Weeks of negotiations produced an uneasy agreement. Mr. Swedish would be CEO and step aside in two years, with no firm commitment that the job would go to Mr. Cordani, who would be president and chief operating officer.
This merger is already vulnerable because Anthem's Blue Cross Blue Shield affiliation adds wrinkles to the integration process, a task that would be complicated under normal circumstances. To keep its licenses, the combined company must get two-thirds of its national plan revenue from Blue-branded business and 80% in the 14 states in which Anthem currently operates under the Blue banner. That tees up the type of nitty-gritty planning that can be made more difficult by internal tensions.
Anthem has said it has two years after the transaction closes to comply with the Blue rules, and it views them as "very manageable."
Should the deal fail to go through, Anthem and Cigna would face other challenges. They would remain smaller than UnitedHealth Group Inc., the industry's biggest player, and potentially contend with a bulked-up Aetna-Humana.
Speaking to employees last year about the deal's rationale, Mr. Swedish said he hadn't wanted Anthem to end up an also-ran. The merger guaranteed Anthem would be "a survivor, a competitor."
Cigna could collect a $1.85 billion breakup fee from Anthem if the deal fails on antitrust grounds. Goldman Sachs Group analysts recently estimated that with that fee in hand, an independent Cigna could deploy $9.2 billion for acquisitions, share buybacks or dividends.
Write to Liz Hoffman at liz.hoffman@wsj.com and Anna Wilde Mathews at anna.mathews@wsj.com
(END) Dow Jones Newswires
05-22-16 0544ET