Analysts: Fed Easing Will Push Gold to $2,400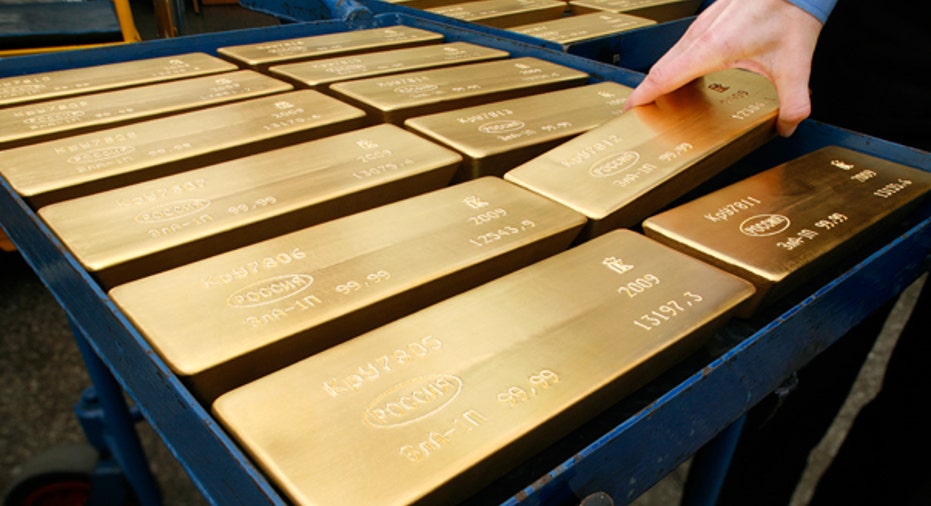 An analyst's report released Tuesday predicts that gold will rise to more than $2,400 an ounce in the next two years due to the Federal Reserve's latest decision to further ease monetary policy.
The report issued by Bank of America's (NYSE: BAC) Merrill Lynch Global Research unit says the run- up in gold prices in recent years has coincided with an "aggressive policy" of easing by both the U.S. Fed and European Central Bank.
The analysts expect that to continue.
Gold was selling for about $750 an ounce in early September 2008, just ahead of the collapse of banking giant Lehman Brothers. Since then, through the worst of the recent financial crisis and the recession that followed, the precious metal has moved steadily higher. Gold traded recently in New York at $1,768 an ounce.
Gold is often bought as a financial hedge against a weak U.S. dollar. Fed policies that have increased the amount of dollars in circulation have weakened the dollar. The precious metal is also viewed as a hedge against inflation, another concern tied to the Fed's efforts to stimulate the economy by easing monetary policy through asset purchases and low interest rates.
On Thursday, the Fed announced its third round of asset purchases, or quantitative easing. The Fed said it would buy $40 billion in mortgage backed securities each month and promised to keep interest rates at near zero through the middle of 2015. Importantly, the Fed said its latest asset purchase program is open-ended and will conclude only when unemployment falls significantly.
"Our analysis suggests that a single month's purchases of mortgage backed securities (MBS) to the tune of $40 billion will likely lift gold prices by around 0.7% within four months," the BofA Merrill Lynch report said. "Thus, we keep our target of $2,000/oz for 2Q13 and introduce a 24-month target of $2,400/oz. for end of 2014."
The analysts believe the new asset purchasing program could eventually add $2 trillion to the Fed's balance sheet.
"While it is tempting to argue that gold prices have already discounted the recent measures, it is important to note that gold and other commodity prices continued to rally during the implementation phase of both QE1 and QE2," the report said.