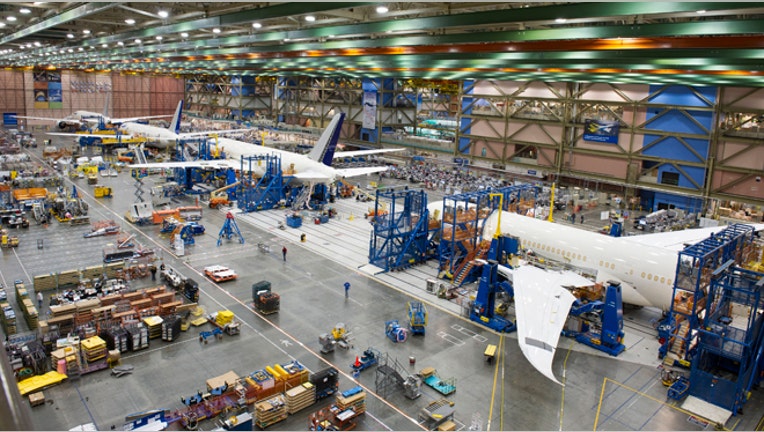 Japan's All Nippon Airways, Boeing's (NYSE:BA) largest Dreamliner customer, reportedly plans to start training pilots on the 787 this month under the assumption the fleet will return to service in June.
ANA, which has cancelled more than 3,600 flights through the end of May because of the 787 problem, will put its roughly 200 Dreamliner pilots through "flight resumption simulator training" starting in mid-April, according to a report by Reuters.
Boeing has completed more than half of the tests required to certify the new battery system. While it has not given a clear indication as to when the Dreamliner will return to service, it has expressed confidence it will return soon.
The U.S. Federal Aviation Administration last month approved of Boeing's 787 certification plan as part of its effort to return the fleet to flight status.
The FAA grounded all 50 in-service Dreamliners in January following a string of lithium-ion battery meltdowns that ultimately led to an emergency landing in Tokyo. 787s operated by ANA were among those affected by battery fires prior to the issuance of the airworthiness directive.
ANA, which owns 17 of the carbon-composite aircraft, will likely use the 787 initially for cargo flights once the new battery system is installed in an effort to reassure the flying public of the jet's safety before restarting passenger flights, according to Reuters.
Neither ANA nor Boeing immediately responded to FOX Business for a comment.
The FAA will review the results of the Chicago-based jet manufacturer's flight tests and will decide whether to certify the battery. If approved, Boeing will have its engineers install the new battery system and then resume deliveries.
Despite the headaches, Boeing's shares have soared 13% since the beginning of January.