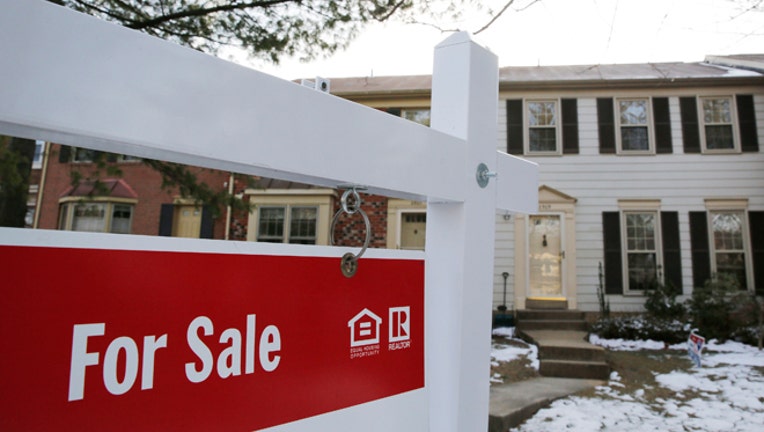 U.S. home resales fell sharply to their lowest level in nine months in January amid a shortage of properties on the market, a setback that could temper expectations for an acceleration in housing activity this year.
The National Association of Realtors said on Monday existing home sales declined 4.9 percent to an annual rate of 4.82 million units, the lowest level since April last year.
"The general tone of this report was weak and it adds to a wide array of housing indicators that have been pointing in the wrong direction, underscoring continued sluggishness in this crucial segment of the economy," said Millan Mulraine, deputy chief economist at TD Securities in New York.
Sales fell in all four regions. Revisions to sales data going back to 2012 were minor. Sales slumped last month despite a decline in mortgage rates, which saw the 30-year rate hitting a 20-month low.
Tight inventories are hurting sales by limiting the selection of houses available to potential buyers. The lack of supply is also keeping house prices elevated, helping to sideline first-time buyers from the market.
There is hope that a tightening labor market would spur sturdy wage growth and pull first-time buyers into the market. But unless there is a significant pickup in the number of homes available for sale, the housing recovery could remain sluggish.
Housing has so far lagged the overall economic recovery.
Economists polled by Reuters had forecast existing home sales falling only to a 4.97-million unit pace last month. Sales were up 3.2 percent from a year ago.
U.S. Treasury debt prices extended gains on the data, while the dollar pared gains against the euro. The U.S. housing index <.HGX> was trading lower in line with an overall weak market.
Last month, the inventory of unsold homes on the market slipped 0.5 percent from a year ago to 1.87 million. It was the second straight year-on-year decline. According to the Realtors group, supply should be rising by at least 10 percent.
Economists say insufficient equity and uncertainty about the economy's strength were forcing potential sellers to stay in their homes.
A survey by the Realtors group showed homeowners on average staying in their homes for 10 years instead of the typical seven years.
At January's sales pace, it would take 4.7 months to clear houses from the market, down 2.1 percent from a year-ago. A six months' supply is viewed as a healthy balance between supply and demand.
The is little hope that supply will increase in the near-term. Data last week showed groundbreaking for single-family home projects fell sharply in January. Permits for future single-family home building also declined.
The shrinking supply of previously owned homes lifted the median home price 6.2 percent in January to $199,600 from a year ago. The pace, which had been slowing after double-digit growth for much of 2013, appears to be reaccelerating, which will further reduce affordability.
Last month, the share of first-time buyers fell to 28 percent, the lowest since last June, from 29 percent in December. It was the second straight month of decline. Economists and real estate agents say a share of 40 percent to 45 percent is required for a strong housing recovery.
(Reporting by Lucia Mutikani; Editing by Andrea Ricci)