Americans react to Biden's SOTU speech: 'I heard nothing'
A live studio audience joined 'The Big Money Show' to discuss the President's controversial State of the Union speech
Following President Biden's widely condemned State of the Union address, "The Big Money Show" welcomed eight voters to react to the top economic and systematic issues mentioned in last night's speech. 
One small business owner blasted the President's speech, arguing that he heard "nothing" from Biden indicating he has a plan to address the problems that are plaguing everyday Americans - specifically crime and the border crisis. 
BIDEN TO REVIVE PUSH FOR WEALTH TAX IN STATE OF THE UNION ADDRESS
"Well, I was waiting to hear things about crime. I was waiting to hear things about migrants. I live in the financial district, I walk past the federal building every night and I see families with their children sleeping in the cold. If we let them in at 8,000 people per day, what's the plan? What are we doing? Are we going to expedite working papers? I mean, manufacturing, hospitality? Are we doing anything with that?" Stratis Morfogen, the owner of the Brooklyn Chop House said Wednesday.  
"I heard nothing. And actually, I was waiting for him to talk about that and how we're going to take care of the healthcare heroes that lost their jobs during the mandate. How are we bringing them back and getting their jobs back?" Morfogen inquired. 
Co-host Brian Brenberg polled the group, asking if they felt the President had appropriately addressed issues surrounding crime, education, or the border crisis during his speech Tuesday night. Nobody raised their hand. 
Tanya Niederman, who lost her son to a fentanyl poisoning, ripped the portion of the President's speech where he addressed the border crisis, asking Brenberg: "Did he even say anything?"
"He snickered after he said 70,000 people have died from fentanyl poisoning. Nothing's being done. The White House is doing nothing. It's left to grieving parents and local officials to spread awareness, have campaigns to get the word out there because there has been no response from them whatsoever," Niederman stated.
In terms of education, one professor in attendance argued that there was "nothing" in the President's speech that would effectively reverse the catastrophic trends that the America education system is progressively suffering from.
PROFESSOR CLAIMS SUNY COLLEGES ARE 'BRAINWASHING' STUDENTS WITH SEVERAL MANDATORY DIVERSITY COURSES
"Basic proficiency levels are down to 30-year lows. ACT scores have dropped 30%, SAT scores are down. We have self-censorship amongst 50% of faculty members. And, internationally, our rankings in the university system have dropped. And nothing he said last night looks to reverse the trend," SUNY Suffolk professor of political science Nicholas Giordano argued. 
Brenberg issued another poll, asking the panel whether they felt the President had appropriately addressed their top economic concerns. One more, no one in attendance raised their hands in the affirmative. 
In support of the panel's assertion, Kingsview Asset Management Partner wealth manager Mario Veneroso argued that President Biden's speech did not provide the honest economic analysis that Americans needed to hear. 
"The previous administration, we were consistently having all-time highs, quarter in and quarter out. Last year, we had our first bear market in 14 years. And you look at interest rates three years ago, historic lows. Look at rates now, 7% to get a 30-year mortgage and most importantly, which everyone will agree on this panel, the i-word, inflation," Veneroso explained.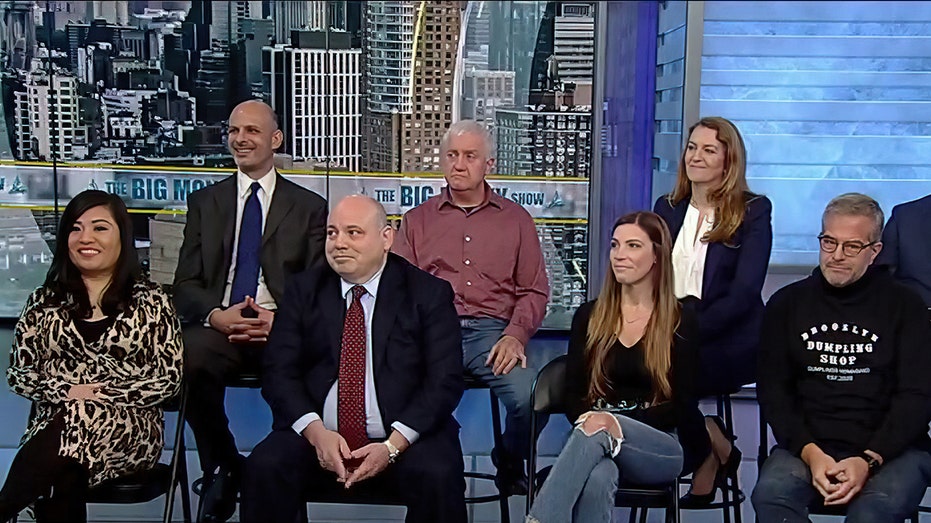 "We had four decade high inflation. And you know what it is? It's crazy to me. Inflation is like a game of Whac-A-Mole. Last year it was car prices. Then it's gas prices. We are astronomically high, astronomically. We're not even at the stars anymore. We're still in the sky."
CLICK HERE TO READ MORE ON FOX BUSINESS