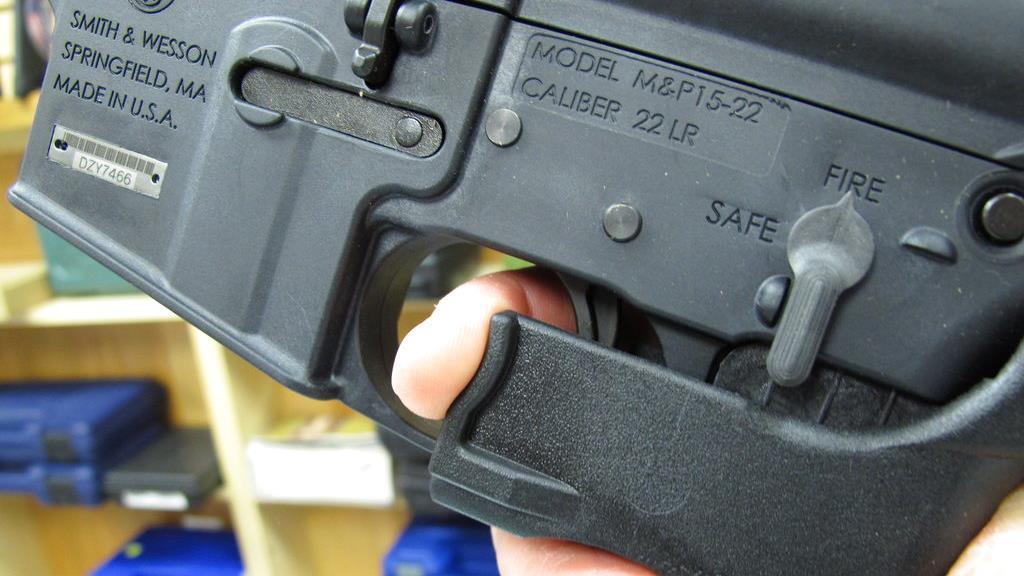 The Las Vegas massacre is recharging the debate over gun control in America.
CBS (NYSE:CBS) fired an executive Monday after she posted  "deeply unacceptable" comments to Facebook regarding the country music festival rampage. Hillary Clinton took heat hours after the shooting over a tweet about guns and the NRA, while late-night host Jimmy Kimmel used his show's opening monologue to plea for stricter gun laws.
However, former U.S. Army officer Dr. Darrin Porcher, made a case for gun ownership in the U.S. during an appearance on FOX Business on Tuesday.
"We need guns to protect ourselves," Porcher told Maria Bartiromo on Mornings with Maria. "We need good people in the hands of guns to protect ourselves from bad people in the hands of guns."
The crowd fled at the sound of gunshots.

Imagine the deaths if the shooter had a silencer, which the NRA wants to make easier to get.

— Hillary Clinton (@HillaryClinton) October 2, 2017
Las Vegas law enforcement said Tuesday they found 23 firearms inside the Mandalay Bay hotel room of gunman Stephen Paddock and an additional 19 firearms at his home in Mesquite, Nevada.
While Nevada is an open-carry state, in Porcher's opinion, the debate should focus on how to protect large crowds from attacks.
"The truth of the matter is this was more of an aberration than the norm — it just goes back to, how do we ramp up our fortifications or our threat assessment as law enforcement to prevent these situations from happening in the future? It's an arduous task but I think we are fit for the challenge," he said.
Porcher pointed out how Chicago has the strictest gun laws in the country but the propensity for high levels of violence.
"So what happens in Chicago is you have bad guys that are in possession of guns. The good guys don't have guns — look at the police department. How does the police department counter bad people? With guns. The Secret Service protects the president with guns — we need guns in the hands of good people," he said.