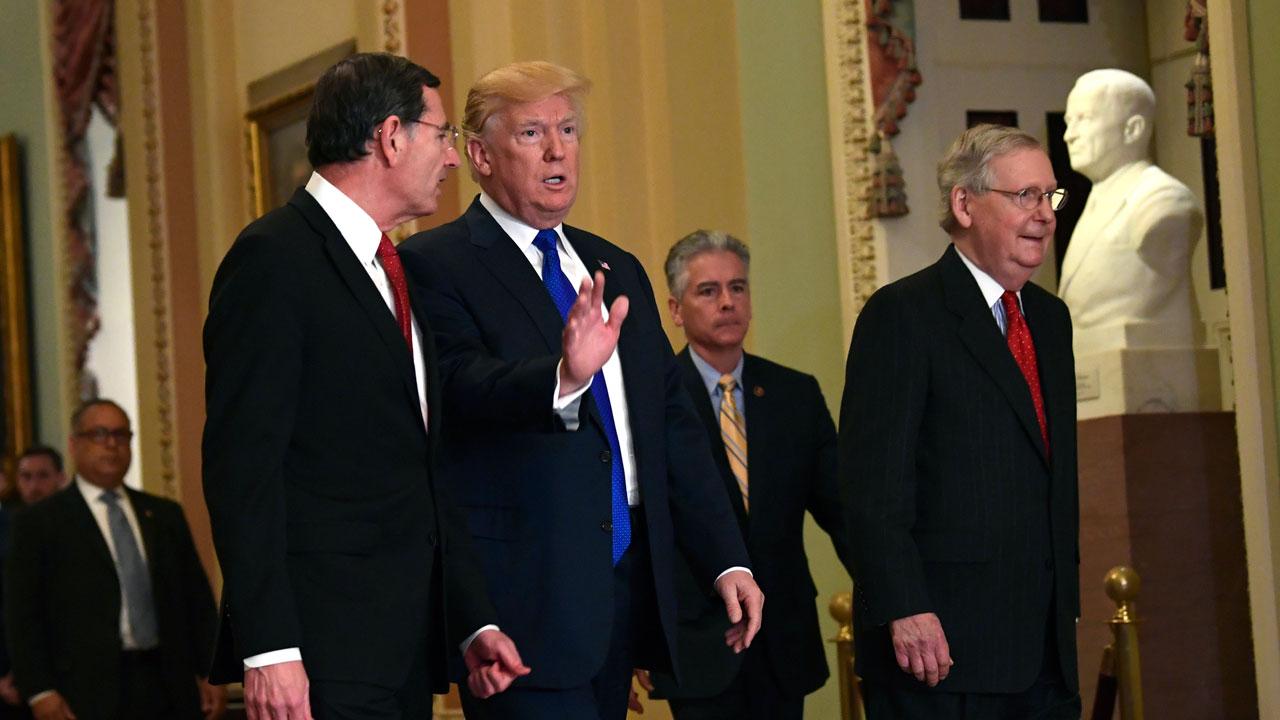 President Donald Trump will likely tout his tax overhaul and the growing U.S. economy in his speech at the World Economic Forum in Davos, Switzerland, on Thursday, where he will reiterate the message that America is "open for business."
Since the tax reform bill was signed into law, more than 100 companies have offered bonuses and pay raises, and corporations like Apple have said they will bring back wealth from overseas.
Counselor to the president, Kellyanne Conway, attributes those actions directly to the Trump administration reducing the regulatory burden on U.S. businesses, spurring new and energized investment in American workers.
"[When you look beyond the pay raises and bonuses], these companies are exercising their own autonomy and flexibility to decide what to do with the extra cash. That's what President Trump values most, is giving that flexibility and that freedom," she said during an interview with FOX Business' Charles Payne on Thursday. "In Washington, he got that ball rolling, but we are allowing the free market system to do what it does best, which is put that capital back in the job creators' and the job holders' hands. And really, the job seekers should be excited, too."
Since his campaign, Trump has questioned U.S. trade deals, threatening to restructure the North American Free Trade Agreement (NAFTA) and withdrawing from the Trans-Pacific Partnership. Most recently, the administration imposed new tariffs on imported solar-energy components and large washing machines.
"America is a good investment… We had become non-competitive. We were shipping jobs and wealth overseas and this president, as a candidate, promised to keep more of those here," Conway said. "America first does not mean America alone, but it doesn't mean America last either. This president is open to free trade deals, but they have to be more fair and more reciprocal and stop really screwing the American workers."