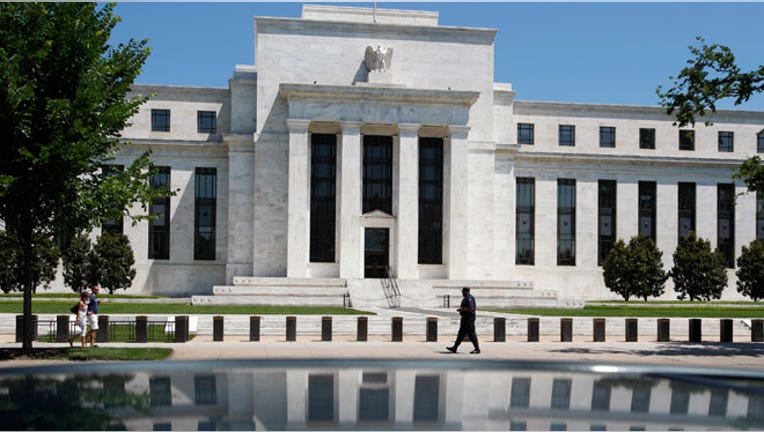 Will they or won't they? That's the question that will be on everyone's minds next week as the Federal Reserve meets for two days to decide whether to raise interest rates for the first time in nearly a decade.
The meetings are Wednesday and Thursday and the policy-setting Federal Open Market Committee will issue a statement at 2 p.m. Thursday.
The Fed is mulling the first rate hike in nearly a decade, eager to return U.S. monetary policy to 'normalcy' after years of stimulus and near-zero rates initiated in the wake of the 2008 financial crisis.
Despite promising for months that the first rate hike wouldn't come as a surprise to markets, it remains a mystery what the Fed will do next week. Consequently, whatever they decide to do – raise rates or leave them unchanged -- will come as a surprise to markets.
There are strong arguments to be made in favor of both sides.
Opponents of a rate hike say higher interest rates initiated by the U.S. Fed could spark a panic in global markets already skittish from turmoil in China and fears that China's economy may be showing signs of weakness.
Analysts at IHS Global Insight believe FOMC members will cite the global turmoil as a reason to delay.
"Given the recent volatility in the financial markets, the Federal Reserve is expected to hold rates steady at its upcoming FOMC meeting," the analysts said.
Supporters of an increase believe the Fed's easy-money policies may be fueling asset bubbles, notably in stocks. Moreover, this faction is scared that if rates remain at near-zero the Fed will have no ammunition in the event of another downturn.
Earlier this year the move seemed all-but certain to happen at the Fed's September 16-17 meeting based on strengthening U.S. economic data in the first half of 2015. But those plans were disrupted last month when the Chinese stock market began to melt down.
If the Fed pulls the trigger on a rate hike next week, in all likelihood rates will move from a 0%-0.25% range to a 0.25%-0.50% range. Similar quarter-point hikes will then be implemented gradually – perhaps every other meeting – as dictated by incoming economic data.
Also due out next week are a report on August retail sales on Tuesday;  the consumer price index, a key measure of inflation, is due out Wednesday; a report on housing starts is out Thursday; and on Friday its quadruple witching, or the expiration date of various stock index futures, stock index options, stock options and single stock futures.