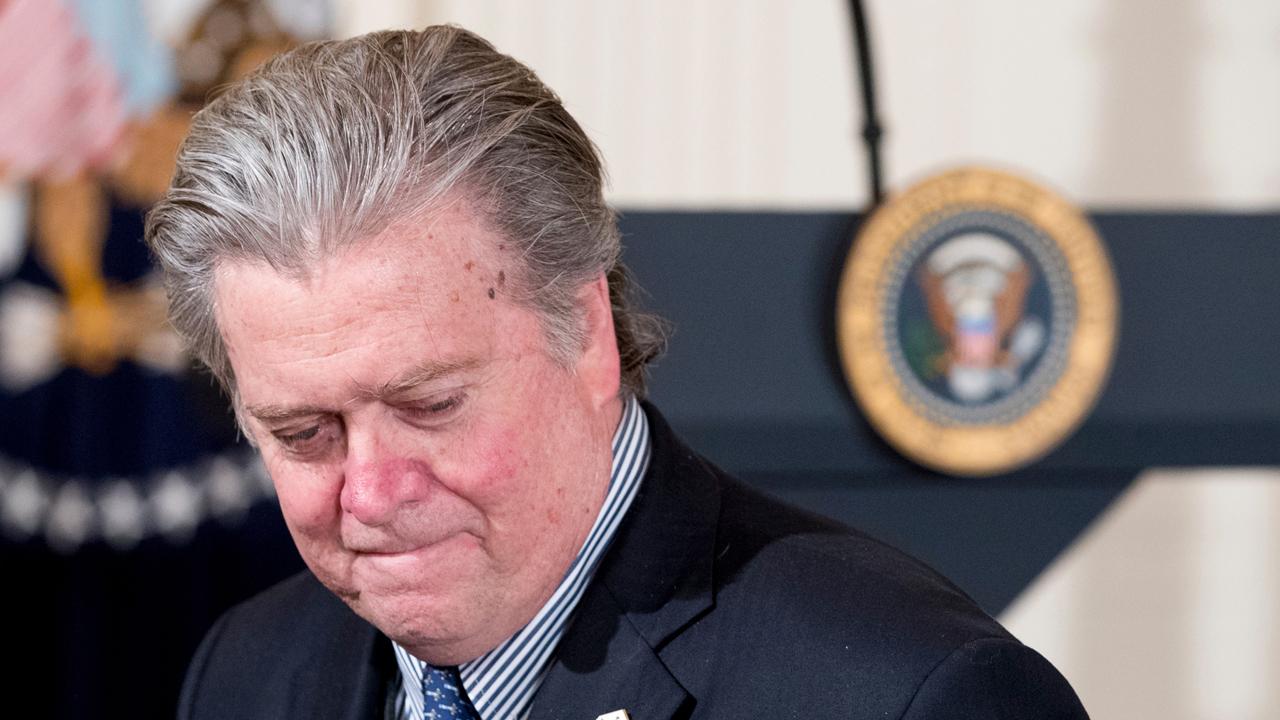 Rep. Peter King, R-N.Y., took to Twitter on Wednesday saying the GOP must "dump" Steve Bannon, President Donald Trump's former chief strategist, following the Alabama election.
After Alabama disaster GOP must do right thing and DUMP Steve Bannon. His act is tired, inane and morally vacuous. If we are to Make America Great Again for all Americans, Bannon must go! And go NOW!!

— Rep. Pete King (@RepPeteKing) December 13, 2017
During an interview on FOX Business, King applauded the president for ousting Bannon from the White House.
"It was not really a political statement I was really making as much as the governmental philosophical one. I think with Steve Bannon that the president did the right thing removing him from the White House last summer," King told Maria Bartiromo on "Mornings with Maria." "I don't consider him a conservative. I know he graced himself as some Irish-Catholic working guy. To me he just looks like some drunk who wandered in off the street and I'm not trying to be sarcastic."
Bannon campaigned for Alabama Republican Senate candidate Roy Moore, who lost to Democrat Doug Jones, several times in the state. King blamed the loss on Bannon.
"He has brought an element of hate into politics, racial division and I think it backfired in Alabama ... It backfired in the White House. It made a very difficult situation for people who worked in the White House and I just don't see what Steve Bannon brings to the political scene or the governmental scene," King said.