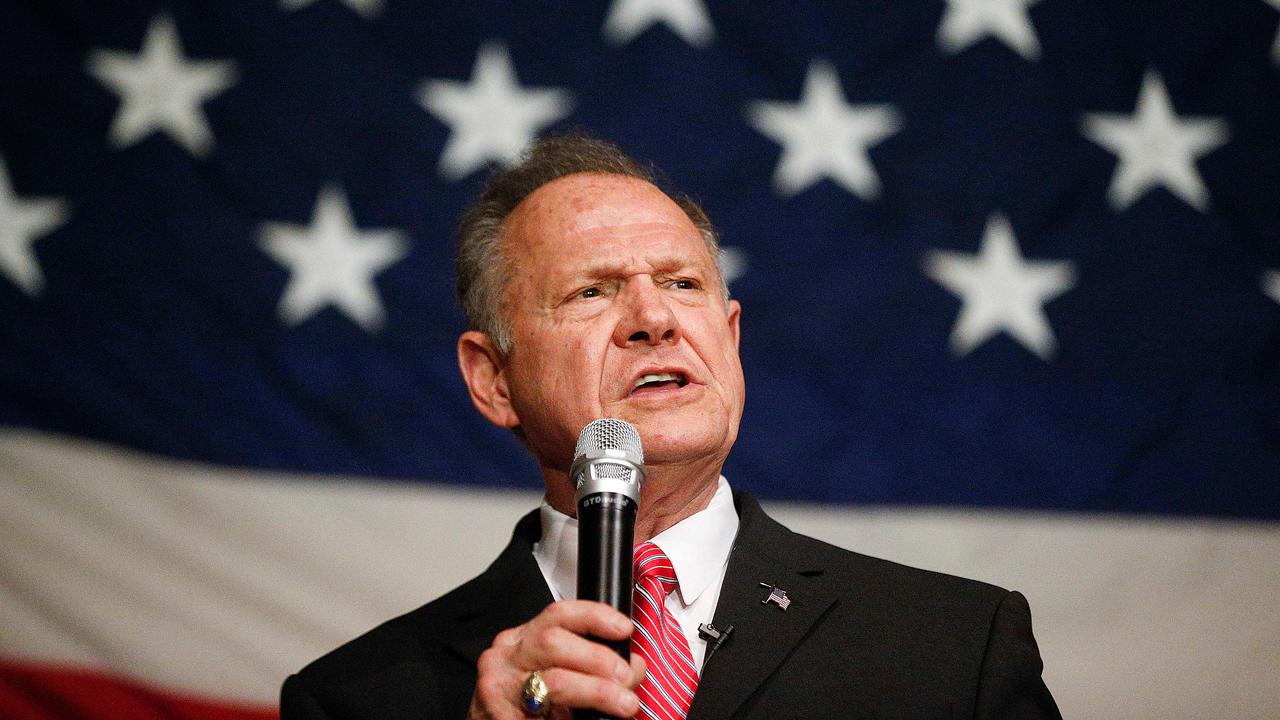 Alabama Republicans have a horrible choice to make tomorrow. Tuesday is Election Day, and they have to decide which part of their soul to kill, the one that likes unborn babies or the one that protects children?
I know a lot of people are squawking about Roy Moore's innocence, but the latest Fox News poll suggests that not only is Roy Moore in deep yogurt running a 10-point deficit at the buzzer, but Alabamians are also inclined to believe the allegations made against him more than a month ago.
Moore is a slippery politician who gave Sean Hannity a greasy answer when he was first asked about the yucky claim he was a molester.
More from FOXBusiness.com
I understand there were different cultural norms back then, but fibbing has never been in fashion. Perhaps he's feeling confident with the president's Twitter endorsement, so now Moore's remembrances have taken a more forceful turn.
So tomorrow is judgment day, and Alabama voters get to peer into joyboy Roy's heart and decide if he's being truthful or defensive: Was he a victim, or just a pervert who's gotten really good at rationalizing his nasty penchants? At any other time, proclamations of victimhood might've gathered more good will, but with the polls stacked against him and a zero tolerance mob mentality, the math doesn't add up to one Moore sicko in the Senate.