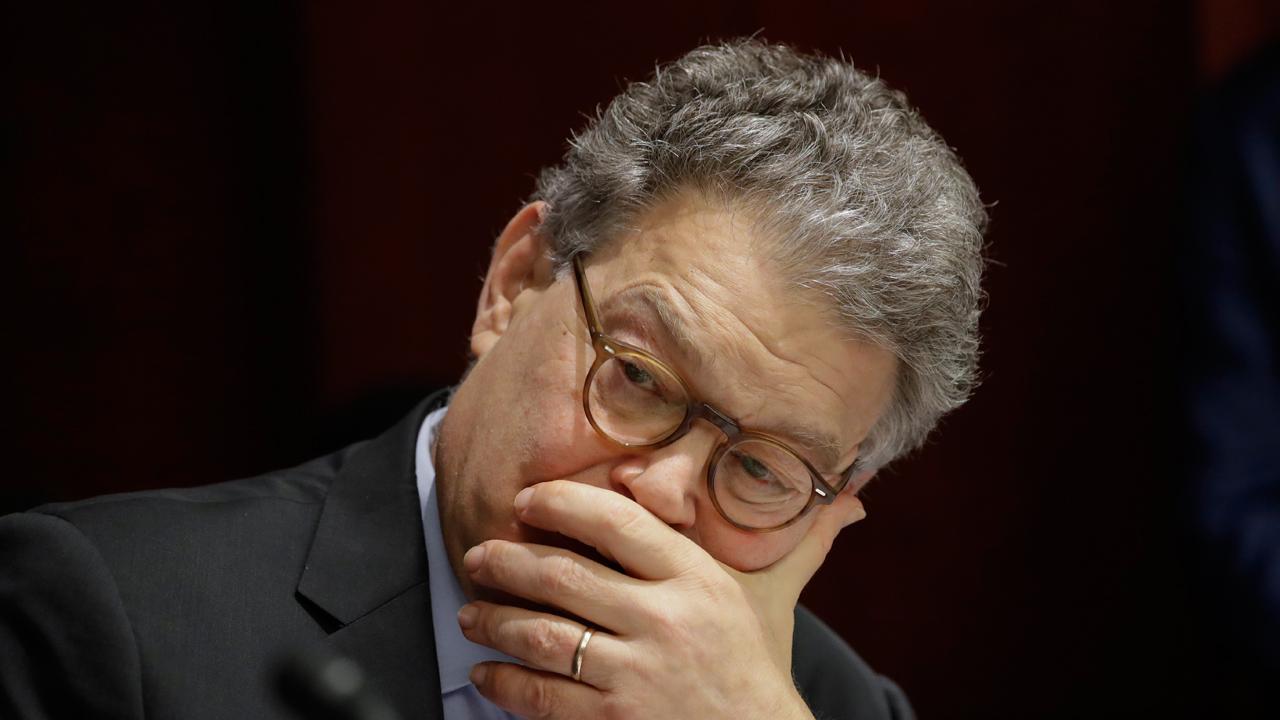 Former "Saturday Night Live" comedian Joe Piscopo told FOX Business' Neil Cavuto he is saddened to see Minnesota Sen. Al Franken (D) resign from his congressional post.
"It's tough to watch because I came into SNL, don't forget we replaced the original cast, Billy Murray, Chevy Chase," Piscopo said on Thursday.
Franken said he would resign in the coming weeks after facing pressure from fellow Democratic lawmakers to step down following multiple sexual harassment allegations.
"Serving in the United States Senate has been the great honor of my life. I know in my heart that nothing I have done as a senator—nothing—has brought this honor on this institution, and I am confident that the Ethics Committee would agree. Nevertheless, today I am announcing that in the coming weeks, I will be resigning as a member of the United States Senate," Franken said from the Senate floor.
Piscopo said he was shocked to learn of accusations that the Minnesota Democrat, and fellow comedian, who spent 15 years on SNL as a writer and performer, groped or tried to kiss women without their consent.
"It's so surreal as I am watching the monitor. First of all, Al Franken became a senator. What?," Piscopo said. "And then, now the groping and there's no denial that was just unsettling for me too."
The Minnesota Senator compared the response to accusations against him to the alleged claims against then-presidential candidate Donald Trump and Alabama Senate candidate Roy Moore.
"I, of all people, am aware that there is some irony in the fact that I am leaving while a man who has bragged on tape about his history of sexual assault sits in the Oval Office and a man who has repeatedly preyed on young girls campaigns for the Senate with the full support of his party," Franken said.
Piscopo said Franken going after the president was unwarranted and that the Democrats are using the Minnesota senator's sexual misconduct allegations as a "setup" to go after Trump.
"It's tough for me as I said before, Neil, because I have such respect and the loyalty and the family of 'Saturday Night Live,' but when something like this happens, that was uncalled for," he said.