Airbus defends A400M as main buyers hedge bets with U.S. rival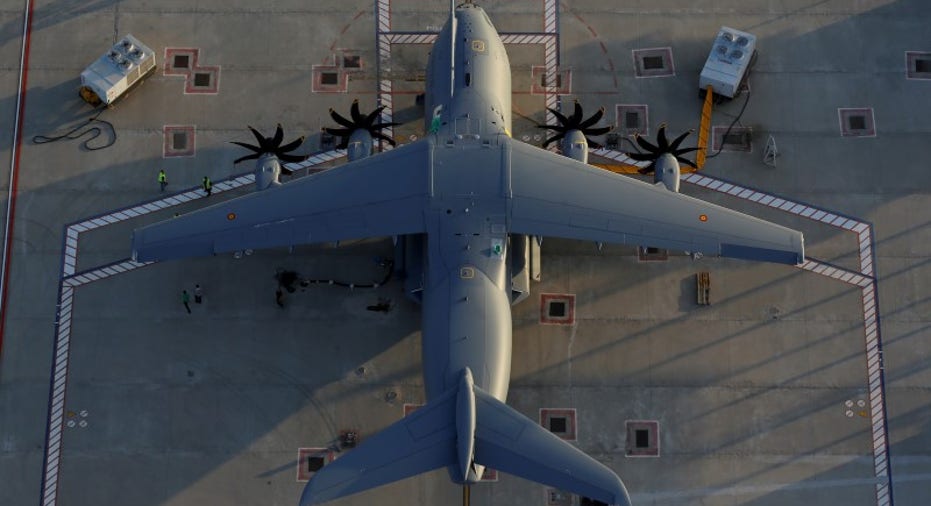 Airbus put a brave face on plans by France and Germany - the two main buyers of its troubled A400M military transporter - to operate an extra fleet of rival U.S. planes, saying it would spur European co-operation.
The two countries agreed this week to study a joint tactical airlift pool of Lockheed Martin C-130J aircraft alongside the delayed A400M, with Germany looking at buying 4-6 U.S. troop planes on top of four ordered by France.
This puts a dent in longstanding plans for a fully European airlift capability around the A400M, and comes against a backdrop of tough negotiations with Airbus over delay penalties.
Dirk Hoke, chief executive of Airbus Defence and Space, told Reuters on Thursday he welcomed the Franco-German proposal as "a clear sign of the revitalisation of European defence co-operation" after Britain's vote in June to quit the European Union.
"Therefore, this project of the two defence ministers of France and Germany is not a critique of the A400M, rather it reflects that progress on a common European defence," Hoke said.
The A400M, Europe's largest defence project, was seen as a driving force for defence co-operation when launched in 2003, but the 20-billion-euro, seven-nation project became mired in delays and later had to be bailed out.
France opted to buy four C-130Js in part because the A400M was unable to refuel helicopters for special forces operations such as hostage rescue, despite being designed to do so.
Hoke said the new initiative would give both countries an immediate increase in capabilities for national crisis response, such as in the evacuation of troops. But he said the A400M would eventually offer superior capabilities to comparable transports.
He said Airbus was making steady progress in increasing the capabilities of the A400M, and the Germany would receive its first with a self-defence system this autumn.
He also said Germany and other European countries would have most of their A400Ms in use by 2021, when the new tactical C-130 airlift capability is due to begin.
Germany's military initially planned to operate only A400M transport planes once its C-160 Transall is retired in 2021, but studies later suggested it would need extra planes that could land on rough terrain more easily than the bulkier A400M.
Hoke insisted that the A400M could land everywhere that a Boeing C-17 transporter, C-130 or C-160 could.
Airbus has delivered 29 A400Ms - including 9 this year - since it finally entered service in 2013.
(Reporting by Sabine Siebold and Andrea Shalal; Additional reporting by Tim Hepher; Editing by Alexander Smith)