AG Sessions to visit Guantanamo Bay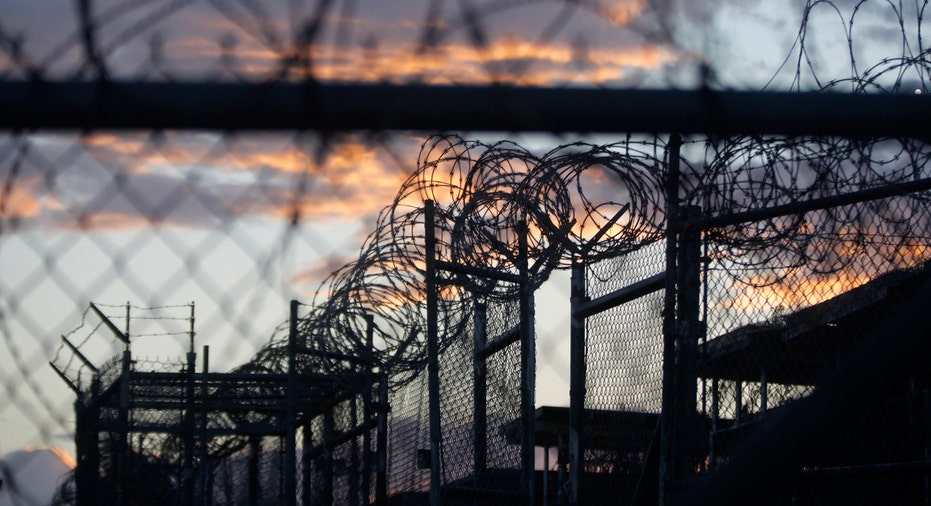 U.S. Attorney General Jeff Sessions is visiting Guantanamo Bay, Cuba, on Friday, a potential sign of his continued support for keeping the prison open as a place to detain terrorism suspects.
A Justice Department spokesperson said Sessions will visit the detention facility with Deputy Attorney General Rod Rosenstein in order to obtain "an up-to-date understanding of current operations." They will "meet with the people on the ground who are leading our government-wide efforts" at the prison. It is Sessions' first trip there since becoming attorney general.
"Recent attacks in Europe and elsewhere confirm that the threat to our nation is immediate and real, and it remains essential that we use every lawful tool available to prevent as many attacks as possible," Prior said.
Even as an Alabama senator, Sessions has long been a vocal supporter of the continued use of Guantanamo and its military commissions, calling it a "very fine place for holding these kind of dangerous criminals."
President Donald Trump said during the presidential campaign that he wanted the detention facility open and promised to "load it up with some bad dudes." But he has not publicly announced any policy on the prison's future.
The embrace of Guantanamo Bay now represents a complete reversal of eight years of efforts to close the detention center, which opened on the base in January 2002 to hold and interrogate suspected enemy combatants. The Obama administration sent no new detainees there, and though it didn't fulfill a campaign promise to shut it down, whittled the population from 242 to 41. That includes seven currently facing charges by military commissions. All are in the pretrial stage, including the five men charged with planning and aiding in the Sept. 11, 2001, terrorist attack.
The cost per Guantanamo detainee has been estimated around $7.58 million per year, according to the Miami Herald. The facility currently has more than 1,600 military and civilian staff members and remains funded throughout the remainder of this fiscal year.
While Sessions and other Republicans are concerned that trying terrorism suspects in civilian courts might afford them extra legal protections to which they are not entitled, Rosenstein has said he expects terrorism cases to be handled through civilian trials.
The Associated Press contributed to this report.