After a Decade, What Gave Bin Laden Away?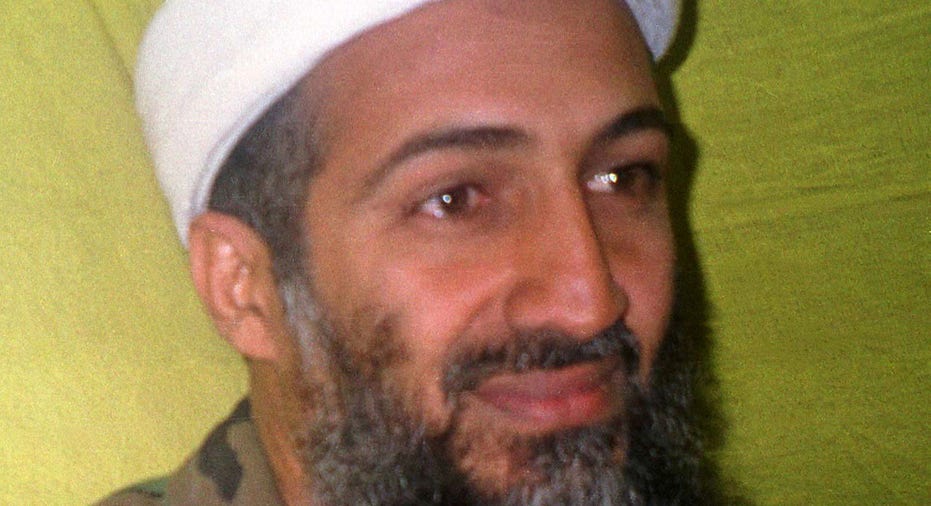 Osama bin Laden's decade on the run after 9/11 may have come to its end in part because his large hideout reportedly lacked a phone and Internet connection -- an unusual absence likely to have drawn investigators' curiosity.
For a decade, his presumed choice of Pakistan as a hideout from history's biggest manhunt worked well enough. Experts speculated that he had sought protection from local militants in their remote mountain bastions, repaying the hospitality by helping their bloody effort to make Pakistan ungovernable.
In part, the effort succeeded because he and other al Qaeda leaders had been able to avoid the electronic communications that Western spies often use to track their targets.
The country, especially in its lawless northwest bordering Afghanistan, is home to many pro-al Qaeda groups believed to have been willing and able to provide human couriers to enable the world's most wanted man to communicate with his followers.
Overnight, however, bin Laden's long effort at concealment ran aground when U.S. forces stormed his hideout and shot him dead.
Precisely what were the giveaway factors remains unclear, because much detail has yet to be told about the raid.
One fact about his location was an immediate surprise -- instead of hiding in a cave in a remote peak of the Hindu Kush, the leader of al Qaeda turned out to have been hiding in an urban area near the capital Islamabad.
TELL-TALE SIGN
But in the event it may have been his apparent attempt to hide his communications, rather than his precise choice of location, that helped to seal his fate.
The large urban compound that sheltered him in the garrison town of Abbottabad, 60 km (35 miles) north of Islamabad, is reported to have had no telephone or Internet, a highly unusual lack in a property of such size, although a Reuters reporter visiting the scene saw one satellite dish in the compound.
Henry Wilkinson of Janusian security consultants in London said the absence of electronic communications would have been a tell-tale sign for the planners of the raid.
"No telephone or Internet is pretty unusual and would have been an immediate factor of interest to investigators," said Wilkinson.
After 40 minutes of fighting, bin Laden was among several people in the mansion killed.
U.S. officials said their forces were led to the fortress-like three-storey building after more than four years tracking one of bin Laden's most trusted couriers, who was identified by men captured after the Sept. 11 attacks.
For years counter-terrorism experts have said the leaders of al Qaeda had resorted to using couriers for fear of detection.
Since the late 1990s, when Western media first disclosed that Western intelligence agencies were listening in to bin Laden's phone calls, the transnational network has used a variety of strategies to communicate securely including messengers.
But couriers, once they fall under suspicion, can be followed by traditional detective work, and the information gleaned can be combined with other information to create a powerful intelligence jigsaw that can pinpoint a target.
"It would be ironic if al Qaeda's communications security had given his position away," said Richard Aldrich, a historian of Britain's Government Communications Headquarters signals intercept agency.
"If their counter surveillance had proved their weak point, that would amount to as a very good joke, in spying terms."
Internet Haganah, a website that tracks Islamist militants online, speculated that bin Laden in effect was driven by his pursuers to adopt behaviour out of the norm, thereby giving himself away.
PEOPLE "NOT TALKING" IS WEAKNESS
"I'd like to think that years of making it obvious that modern telecommunications were being intensively monitored encouraged the decision to not equip the compound with such (devices)," said the site, run by Aaron Weisburd.
The revelation bin Laden was living in style will also put Pakistani officials under pressure to explain how he could have been right under their noses. Residents in Abbottabad said a Pakistani military training academy was near the compound.
A U.S. official said Pakistani authorities were told the details of the raid after it had taken place.
U.S. officials have long said Pakistan does not do enough to combat al Qaeda and Taliban and some have accused Pakistan's spies of maintaining ties with militants opposed to Pakistan's historic foe India.
Ian Bremmer, president of political risk consultancy Eurasia Group, told Reuters: "Bin Laden's residing in a mansion outside the cosmopolitan capital city of Islamabad, five miles down the road from the Pakistani military academy, looks poor indeed for Pakistani security."
Graham Cundy, a former British army officer with extensive counter-terrorist experience in south Asia, said militants in the region tended to evade capture for a variety of reasons, but often lack of local intelligence was a critical failing.
Difficulties included the forbidding mountain terrain of the frontier region, the ability to rent property with no paper trail, the existence of a sympathetic community of militants, and crucially, gaps in the information from local sources.
"It's easy for a fugitive to go undetected in these circumstances," he said. "But the key thing is, people not talking."
(Additional reporting by Peter Apps)
(Editing by Angus MacSwan)
((william.maclean@thomsonreuters.com; Tel +44 207 542 8908, +44 207 542 7921))