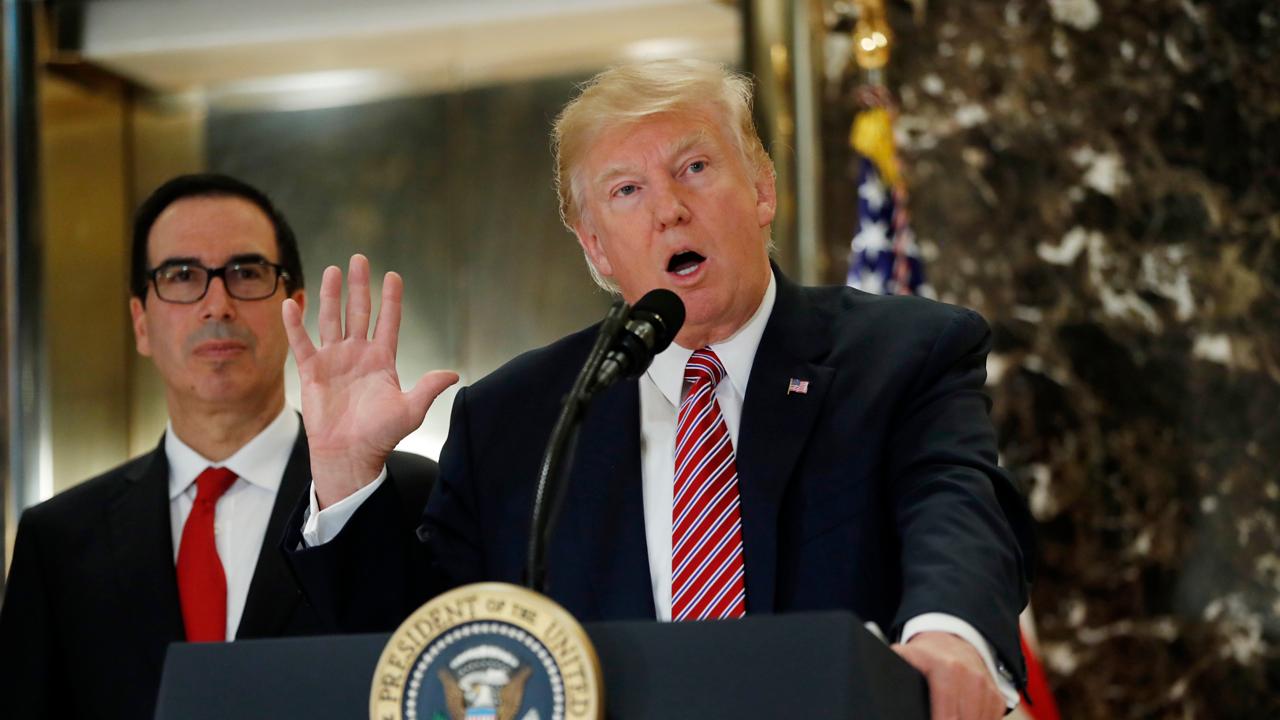 AFL-CIO President Richard Trumka announced Tuesday he will be stepping down from President Donald Trump's American Manufacturing Council, making him the fifth business executive to do so over the span of two days.
"I cannot sit on a council for a President that tolerates bigotry and domestic terrorism; I resign, effective immediately," Trumka, whose organization represents 12.5 million working men and women, tweeted.
The labor union president, along with Deputy Chief of Staff Thea Lee, announced their resignations following the president's latest remarks on the violent clashes that occurred on Saturday at a white nationalist rally in Charlottesville, Va. Speaking to reporters at Trump Tower in New York City on Tuesday, Trump again blamed both white supremacists and counter-protestors for the incidents in the city that left one dead and dozens of others injured.
"President Trump's remarks today repudiate his forced remarks yesterday about the KKK and neo-Nazis," Trumka said in a statement, adding, "it's clear that President Trump's Manufacturing Council was never an effective means for delivering real policy that lifts working families and his remarks today were the last straw. We joined this council with the intent to be a voice for working people and real hope that it would result in positive economic policy, but it has become yet another broken promise on the president's record."
Both Trumka and Lee join a growing list of business executives to leave the group since what some deemed a tepid initial response by Trump to the events in Charlottesville.
Earlier Tuesday, Scott Paul, the president of the Alliance for American Manufacturing, announced he was stepping down from the council via Twitter.
I'm resigning from the Manufacturing Jobs Initiative because it's the right thing for me to do.

— Scott Paul (@ScottPaulAAM) August 15, 2017
On Monday evening, Intel (NASDAQ:INTC) CEO Brian Krzanich and Under Armour (NYSE:UAA) CEO Kevin Plank both issued statements regarding their intents to step down. Merck (NYSE:MRK) CEO Kenneth Frazier, one of the most prominent African-American business executives, was the first to resign from the council, explaining that he was resigning "as a matter of personal conscience" and that he felt "a responsibility to take a stand against intolerance and extremism."
As a result of the departures, Trump took to Twitter Tuesday morning to criticize the executives, saying he would not have any issue locating their replacements.
"For every CEO that drops out of the Manufacturing Council, I have many to take their place. Grandstanders should not have gone on. JOBS!" Trump tweeted.
For every CEO that drops out of the Manufacturing Council, I have many to take their place. Grandstanders should not have gone on. JOBS!

— Donald J. Trump (@realDonaldTrump) August 15, 2017