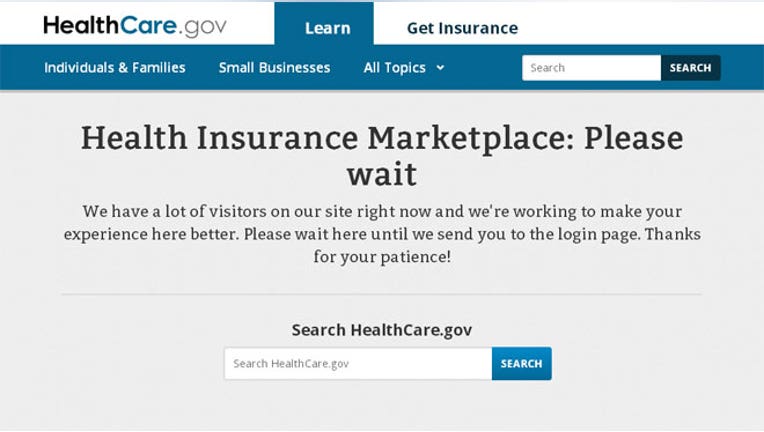 A government investigation into the health-care law rollout has discovered new email exchanges that show the Obama administration was aware the federal SHOP exchange for small business insurance needed to be delayed as early as August.
The House Energy and Commerce Committee, overseeing the investigation, released exchanges on Friday between officials at the Centers for Medicare and Medicaid Services (CMS) and the contractor behind the exchange, CGI Federal.
On August 13, CMS Deputy CIO Henry Chao signed off on a timeline in which the online employer portal would be scheduled to go live on Nov. 1.
Publicly, however, the administration allowed the public to believe the exchange would launch as planned on Oct. 1; it was not until Sept. 26 – just days before the scheduled launch – that the administration finally announced the online portal would be delayed until sometime in November.
At the time, House Small Business Committee Chairman Sam Graves (R-MO) expressed the opinion that the last-minute delay would create confusion for small business owners.
"This law is bad for everyone, but its delays, false-starts and misinformation are leading to even more confusion and uncertainty for small businesses. That uncertainty is freezing small business growth and hiring, which is harming the economy," said Chairman Graves at the time.
By the end of October, CMS administrator Marilyn Tavenner kicked the deadline further along – announcing that the website would be ready by "the end of November." And just last week, on the Wednesday before Thanksgiving, the administration announced that the online SHOP wouldn't be functioning until Nov. 2014, further disappointing business owners that were looking forward to shopping for insurance online.
Reaction from Capitol Hill
On Friday, elected officials expressed their disappointment with the administration officials whose public statements ran counter to what was happening behind the scenes.
"As the paper trail broadens, we see more and more evidence that the administration was fully aware its signature health care law was not ready for prime time," said Chairman Fred Upton (R-MI).
Oversight and Investigations Subcommittee Chairman Tim Murphy (R-PA) also weighed in: "As President Obama embarks on his latest PR push to try and salvage his signature legislation, we're finding more evidence that the administration was painfully aware the work would not be complete by October 1."