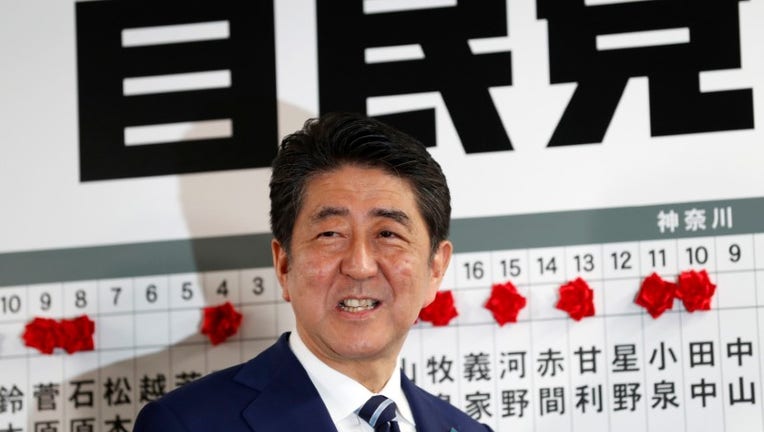 TOKYO, Oct 26 (Reuters) - Japanese Prime Minister Shinzo Abe will order his cabinet next week to compile an extra budget by year-end to give impetus to his economic agenda after his ruling bloc's election win, government sources told Reuters on Thursday.
Abe will give the instruction on Nov. 1, when he is expected to be re-elected as premier in parliament following his solid victory in Sunday's lower house election, they said.
The sources insisted on anonymity as they are not authorised to speak to media.
Details on the size of additional spending or how it would be funded have not been decided, but the government is likely to tap funds from the previous year's budget that were not used.
The extra budget would include steps to support farmers. Japan and the European Union signed a free-trade pact this year that has unnerved some parts of Japan's agriculture sector such as dairy farmers, who fear stiff competition.
It is also aimed at facilitating Abe's agenda such as the nurturing of talented people to counter labour shortages and promoting innovation on productivity.
The extra budget will be part of an economic package totalling around 2 trillion yen ($18 billion), which Abe has vowed to compile in order to achieve his pledge to spend heavily on education and childcare.
($1 = 113.6100 yen) (Reporting by Takaya Yamaguchi; Writing by Tetsushi Kajimoto; Editing by Richard Borsuk)