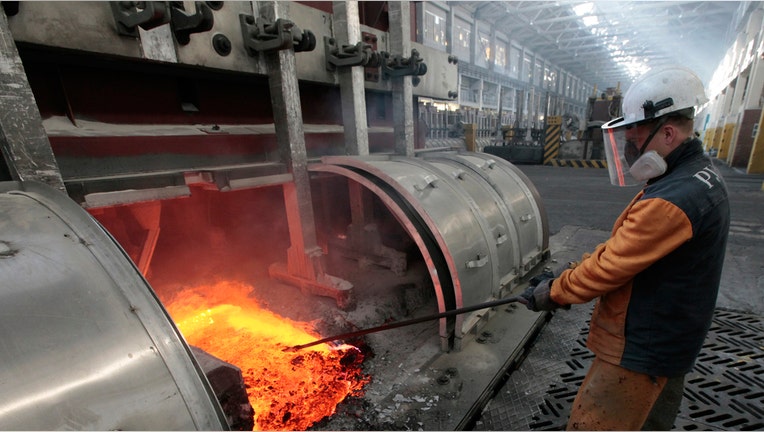 Weakened exports and temporary inventory gluts are projected to have taken a sharp bite out of U.S. economic growth in the third quarter.
Amid a slew of economic data scheduled for release this week, the first reading of third-quarter gross domestic product (or GDP) due out Thursday will be one of the most closely-watched as the self-described "data dependent" Federal Reserve mulls the timing of the first interest rate hike in nearly a decade.
Forecasters are predicting the report will provide an already-reluctant Fed with another reason to delay liftoff at least until December.
"The economy stumbled in the third quarter as both payroll employment and GDP growth slowed," said economists at IHS Global Insight.
The IHS analysts said domestic growth likely "decelerated" to 1.4% in the third quarter, down from 3.9% in the second quarter. GDP represents the total value of goods and services produced in the U.S.
"Net exports and inventories were significant drags, and construction spending growth, spectacular in the second quarter, grew modestly in the third. In addition, spending on equipment outside of the transportation sector was nearly flat for the fourth quarter in a row," the analysts said. "The silver linings are that consumer spending remains solid and inventories will be a much smaller drag on growth in the fourth quarter than in the third."
The sustained strength of the U.S. dollar is being cited as a major culprit for the downturn in economic growth, specifically in the area of weaker exports.
As other currencies are being devalued around the world by central banks looking to boost their regions' economy by spurring exports, currency investors have been targeting the U.S. dollar, boosting its value and keeping it at an elevated rate throughout 2015.
The downside to a strong dollar and weakened foreign currencies is that it makes it more expensive to buy U.S. goods in foreign markets, which has cut into exports and hurt the U.S. manufacturing sector.
The same dynamic has been cited for cutting into sales and profits of such bellwether U.S. multinationals as Wal-Mart (NYSE:WMT), Costco (NASDAQ:COST), Coca Cola (NYSE:KO), Microsoft (NASDAQ:MSFT) and Caterpillar (NYSE:CAT).
Also cutting into U.S. GDP is weakened demand in emerging markets such as China, where reports have surfaced that the world's second-largest economy is slowing after years of staggering growth. A slowdown in demand from China will have a ripple effect throughout the global economy.
The soft GDP figure is expected to be temporary, however, not least because consumer demand has remained strong. Inventories are subject to roller-coaster cycles, which always have a dramatic but usually short-lived impact on GDP, and the dollar isn't expected to rise much further.
Consequently, if domestic demand continues to rise as projected by consumer spending, that should put a charge in domestic economic growth during the 2015 holiday season and well into 2016. Consumer spending, after all, represents 70% on GDP.