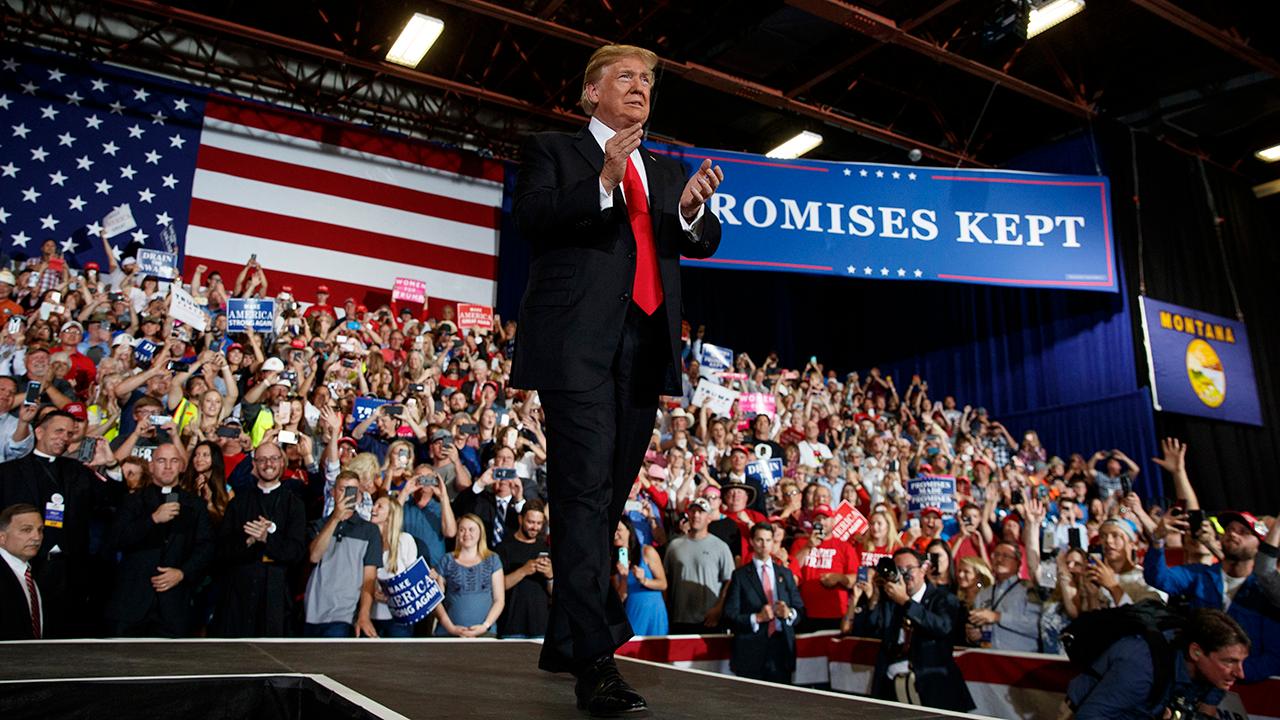 Democrats with hopes of taking the Oval Office in 2020 are realeasing fundraising figures, after the first official three months of fundraising for the election ended.
In order to qualify for the party's first debate, candidates must receive contributions from more than 65,000 donors.
MORE FROM FOXBUSINESS.COM...
As the field of Democratic presidential hopefuls becomes crowded – here's a look at the fundraising amounts disclosed by a handful of campaigns, most of which are relying on grassroots financial support.
Joe Biden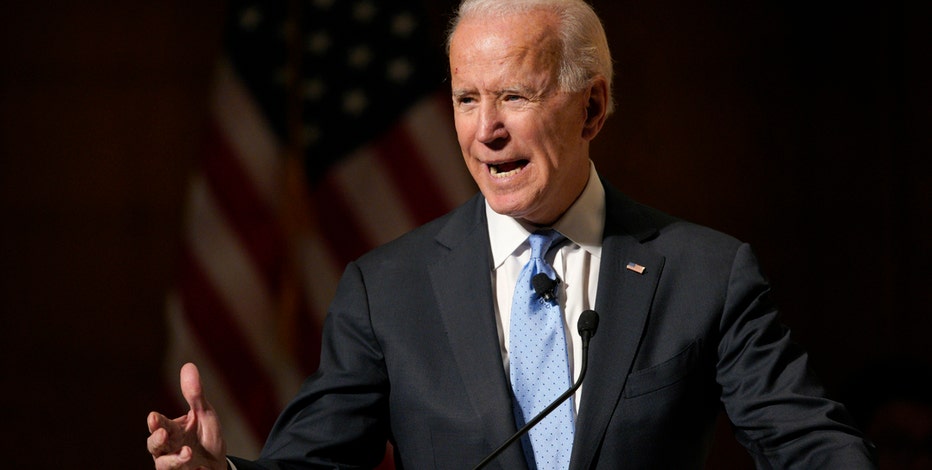 Former Vice President Joe Biden speaks at the Chuck Hagel Forum in Global Leadership, on the campus of the University of Nebraska-Omaha, in Omaha, Neb., Thursday, Feb. 28, 2019. (AP Photo/Nati Harnik) (AP)
Former Vice President Joe Biden announced his candidacy on April 25 and said that his campaign raised $6.3 million in the first 24 hours, from 96,926 people. About 97 percent of donations made online were for less than $200, according to his campaign, while the average donation was $41.
Pete Buttigieg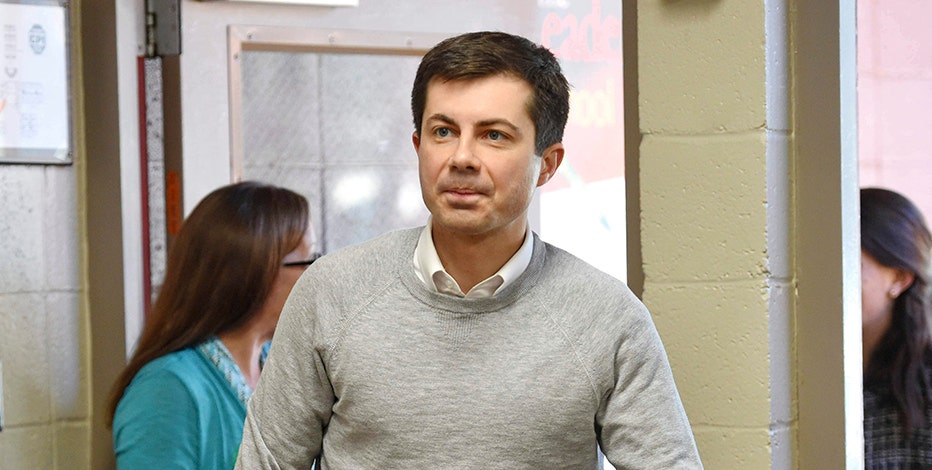 In this March 23, 2019, photo, South Bend Mayor Pete Buttigieg arrives to speak about his presidential run during the Democratic monthly breakfast at the Circle of Friends Community Center in Greenville, S.C. Buttigieg was the longest of long shots w
South Bend, Indiana Mayor Pete Buttigieg said on Monday that his campaign raised more than $7 million in the first quarter of 2019.
In a Twitter post, Buttigieg said he and his supporters are "out-performing expectations at every turn," promising to release a more complete analysis of donations.
The average contribution was $36.35.
Buttigieg announced the formation of an exploratory committee in January, although a campaign has widely been considered a long-shot.
The Indiana Democrat said last month he had received donations from more than 76,000 individuals, exceeding the threshold to qualify for the first Democratic debate.
Beto O'Rourke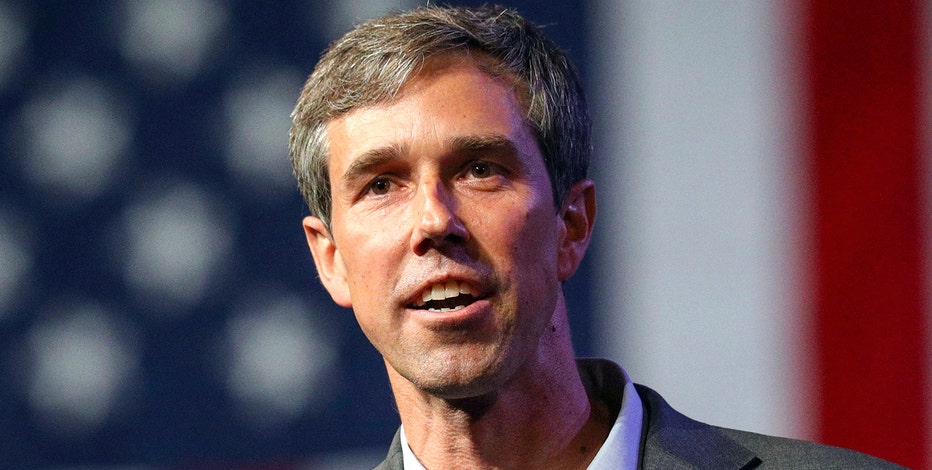 Former congressman and 2020 presidential candidate Beto O'Rourke's campaign raised a record-breaking $6.1 million in the first 24 hours after his candidacy was announced.
During the first 18 days, O'Rourke's team said he raised $9.4 million from 218,000 contributors. Almost all of the contributions made were below $200, while the average amount was $43.
"Not only is this a sign of our grassroots strength during the first two weeks of our campaign but it is a sign of what's possible when you put your full trust in the people of this country," O'Rourke said in a statement.
The former U.S. representative, who lost his 2018 Senate race to Republican Ted Cruz, launched his campaign on March 14.
Bernie Sanders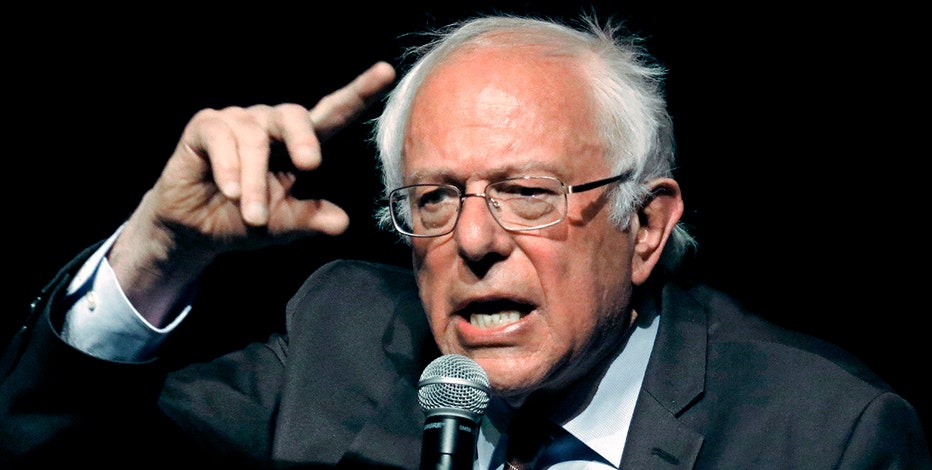 FILE - In this April 4, 2018, file photo, U.S. Sen. Bernie Sanders, I-Vt., responds to a question during a town hall meeting in Jackson, Miss. Sanders announced Monday, May 21, 2018, that he intends to seek re-election in 2018. (AP Photo/Rogelio V. S (AP Photo/Rogelio V. Solis)
Independent Vermont Sen. Bernie Sanders raised more than $5.9 million in the first full day after he launched his campaign. In less than a week after the declaration of his candidacy, he had raised $10 million.
In the first quarter, Sanders raised a whopping $18.2 million, including donations from 900,000 individuals. The average contribution size was $20.
The Vermont senator ran his 2016 campaign the same way, relying on small donations rather than the institutionalized financial support of PACs or corporations. For example, in April 2016 the average donation to his campaign was slightly less than $26, while only 3 percent of individual donors gave the maximum $2,700.
This has emerged as a leading trend among progressives in the run-up to 2020.
Kamala Harris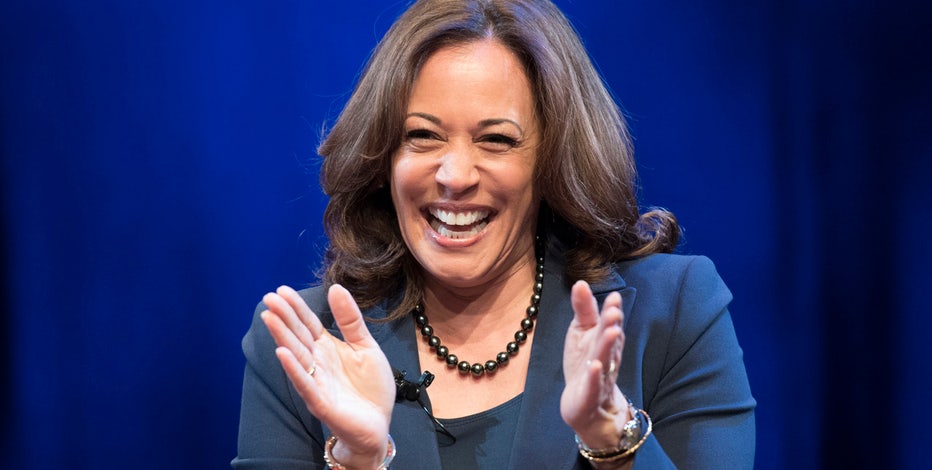 In this Jan. 9, 2019 photo, Sen. Kamala Harris, D-Calif., greets the audience at George Washington University in Washington, during an event kicking off her book tour. Harris, a first-term senator and former California attorney general known for her (AP)
California Sen. Kamala Harris, who declared her candidacy earlier this year, raised $1.5 million in the 24 hours following her announcement. That included $1 million in the first 12 hours.
In the first quarter, she raised $12 million from 218,000 individuals. Nearly all of the donations were for amounts less than $100.
Harris is not be accepting donations from PACs.
She served as the attorney general in California until 2017, when she joined Congress.
Amy Klobuchar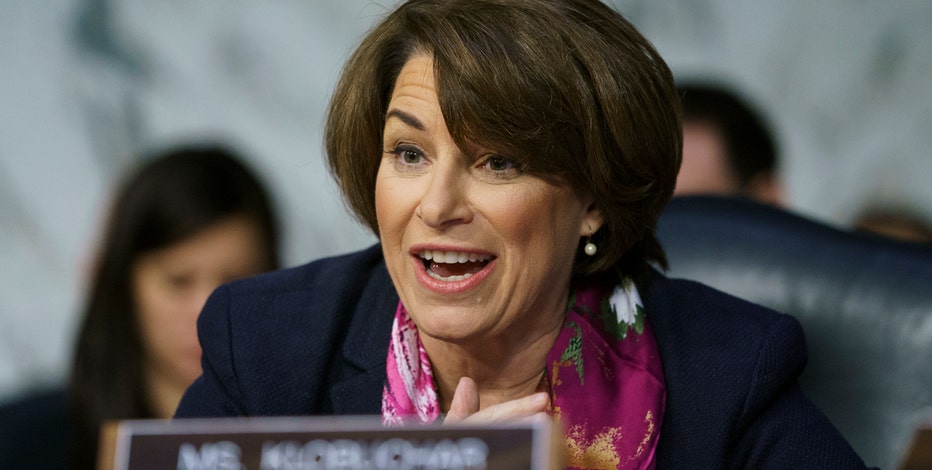 FILE - In this Jan. 15, 2109 file photo, Senate Judiciary Committee member Sen. Amy Klobuchar, D-Minn., during a Senate Judiciary Committee hearing on Capitol Hill in Washington. (AP Photo/Carolyn Kaster) (AP)
Minnesota Sen. Amy Klobuchar raised more than $1 million within the first 48 hours after she launched her campaign, far less than the totals of some of her colleagues.
Klobuchar will also not accept donations from PACs.
CLICK HERE TO GET THE FOX BUSINESS APP
Elizabeth Warren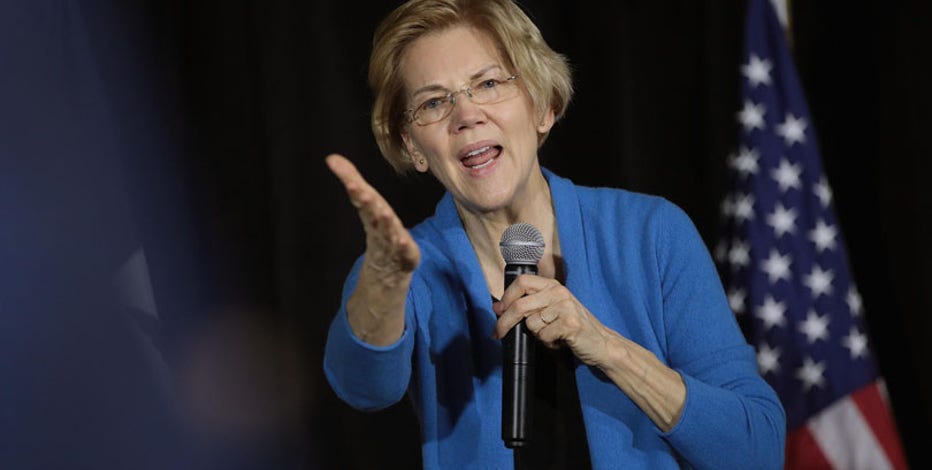 Massachusetts Sen. Elizabeth Warren's campaign did not publicly disclose how much it raised in the first 24 hours after she declared her candidacy, but according to filings with the Federal Election Commission (FEC), she raised more than $299,000 after announcing that she was forming an exploratory committee.
In the first quarter, her campaign received $6 million. More than 135,000 people contributed and the average donation size was $28.
Cory Booker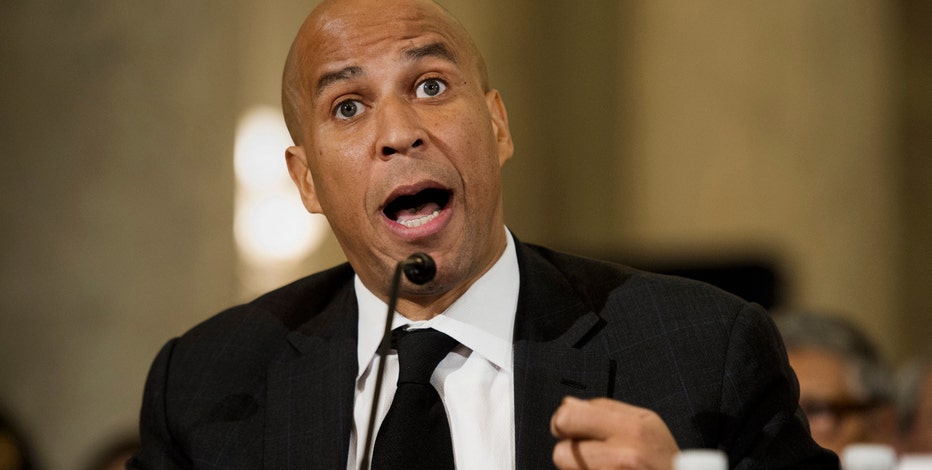 Sen. Cory Booker D-N.J. testifies on Capitol Hill in Washington, Wednesday, Jan. 11, 2017, at the second day of a confirmation hearing for Attorney General-designate, Sen. Jeff Sessions, R-Ala., before the Senate Judiciary Committee. (AP Photo/Cliff
New Jersey Sen. Cory Booker's campaign said it raised more than $5 million during February and March.
The average donation was $32, while 82 percent of people had never donated to any of Booker's previous campaigns.
Andrew Yang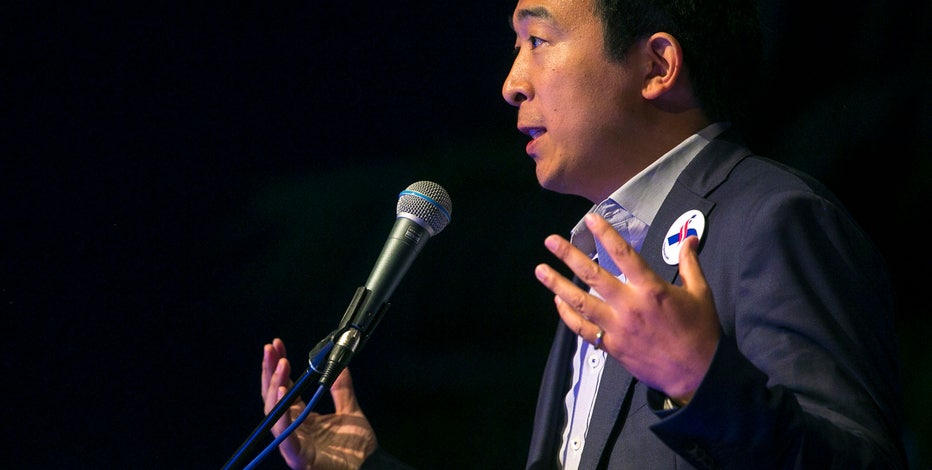 Businessman and Democratic presidential hopeful Andrew Yang speaks at the Iowa Democratic Wing Ding at the Surf Ballroom in Clear Lake, Iowa, Friday, Aug. 10, 2018. (Chris Zoeller/Globe-Gazette via AP)
Businessman Andrew Yang announced his candidacy in late 2017. He has never held public office.
His campaign said he raised $1.7 million from more than 80,000 donors in February and March, with an average contribution amount of $17.92.