How to prequalify for a personal loan
Prequalifying for a personal loan is a great way to preview the loan amount, interest rate, and repayment term you might qualify for without affecting your credit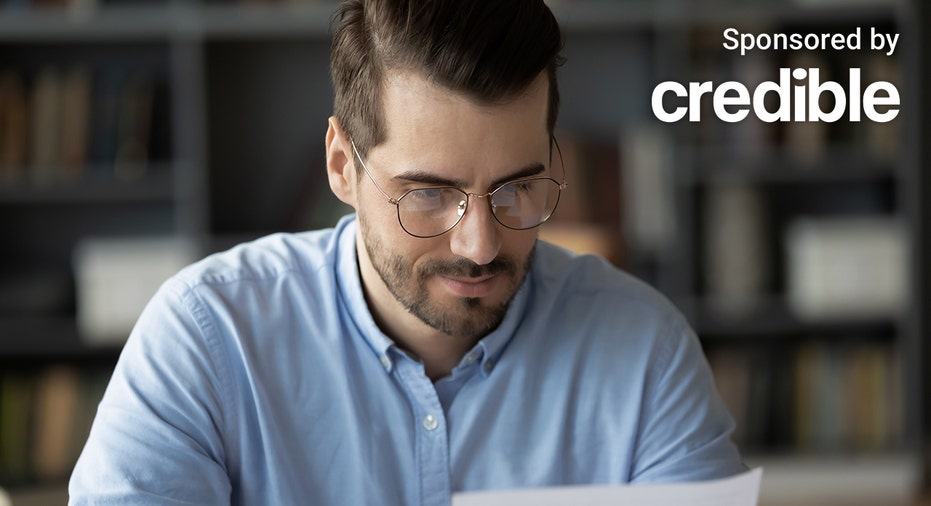 If you want to consolidate debt, complete a home renovation, cover medical bills, or pay for another large expense, you might consider taking out a personal loan. Before you officially apply for a loan, you can prequalify with several lenders to compare personal loan offers. You can usually prequalify with a soft credit check, which won't affect your credit score.
Here's a closer look at prequalifying for a personal loan, the application process, and what you can do if you can't get prequalified. 
Credible makes it easy to see your prequalified personal loan rates from various lenders, all in one place.
What does it mean to prequalify for a personal loan?
When you apply for personal loan prequalification, you'll typically submit a short form online and include some basic information. 
As part of the prequalification process, the lender typically performs a soft credit inquiry to prescreen you before you complete an official loan application. A soft inquiry is when you authorize a creditor, lender, or company to check your credit report. Since a soft credit check isn't attached to a loan application, it doesn't affect your credit score.
If a lender determines you're a strong prospect for a loan, it'll offer you a preview of the personal loan's interest rate, terms, and the amount you can expect to receive if it approves your formal application.
Why is it important to prequalify for a loan? 
Prequalifying allows you to compare offers from multiple personal loan lenders without affecting your credit score. The process can help you identify the personal loan with the lowest possible interest rate for your situation, saving you money over the life of the loan.
Steps to prequalify for a personal loan
Prequalifying for a personal loan is a quick and easy process. Although eligibility requirements vary from lender to lender, you might only have to answer a few questions online.
Whatever your reason for wanting a personal loan, here's what you need to do to prequalify for personal loans and compare the best offers. With Credible, you can easily compare personal loan rates from multiple lenders in minutes.
1. Check your credit score
It's wise to check your credit score to get an idea of where your credit stands since lenders will likely consider your credit score when they prescreen you for loans. If you have fair credit, you may be eligible for some personal loans, but improving your credit might help you qualify for a low-interest personal loan.
It's also a good idea to take a look at your credit reports. Once you select a loan offer and complete an application, the lender will review your credit reports and credit history to determine how likely you are to repay the loan.
Many banks and credit cards offer free access to your credit score through your online dashboard. Experian and Discover Credit Scorecard also provide free credit score access. 
You can also request free copies of your credit reports from the three major credit bureaus — Equifax, Experian, and TransUnion — at AnnualCreditReport.com. 
2. Make sure personal loan payments will fit into your budget
Before you prequalify for a loan, it's a good idea to review your monthly budget to determine how much you can comfortably dole out for monthly loan payments. Knowing your limit — and adhering to it — might help safeguard you against potential financial strain. Even missing one payment can significantly derail your credit, making it harder to qualify for credit products in the future.
Some lenders may prequalify you for a higher loan amount than you need. Resist the temptation to get a larger loan, because you'll pay interest on money you don't need.
Credible's personal loan calculator can help you determine how much your monthly payment might be based on your interest rate and loan term. 
3. Compare lenders to find the best one for you
Shopping around and comparing offers from multiple lenders helps ensure that you get the best personal loan for your unique situation. Consider these points as you compare lenders:
APR — Annual percentage rate, or APR, is the best measurement you can use to make an apples-to-apples cost comparison of multiple loans. That's because a loan's APR includes the interest rate plus any fees the lender charges.
Repayment term — Repayment terms for personal loans typically range from 12 to 60 months. Longer terms typically have lower monthly payments, but you'll pay more interest over time. Conversely, shorter-term loans come with higher payments, but you'll save on interest in the long run.
Fees — The best lenders charge low or no fees. But many lenders charge an origination fee, which is an upfront fee to process your loan application. Origination fees are typically between 1% and 8% of the total loan amount. Ask your lender if it charges any other fees, including late fees and prepayment penalties.
With Credible, you can compare personal loan rates from various lenders side by side to make sure you're getting the best loan for your needs.
How to apply for a personal loan
Once you choose the prequalification offer you want, follow these three steps to officially apply for a personal loan:
1. Gather your information
It's a good idea to gather the information you'll need for the official application beforehand, such as your:
Address
Social Security number
Proof of income, like W-2s, pay stubs, or 1099s
Government-issued photo identification
Bank account and routing numbers
2. Complete the loan application
It typically only takes a few minutes to apply for a personal loan online. You'll fill out the required information and submit any required documentation.
If you're working with a traditional bank or credit union, you may have to visit your local branch to fill out an application. Your fastest option may be to work with an online lender since the entire process is handled online. 
3. Close the loan
Once you submit your application, you'll have to wait for the lender's approval. If you're approved, you'll need to sign the final loan documents before your lender can deposit the loan funds into your bank account. 

The time to fund a loan varies by lender. Many online lenders can fund your loan the same day or the next business day after approval. Other lenders may take up to a week or longer to fund your loan.
What if you get denied for a personal loan?
It's possible you could submit your personal loan prequalification information only to be denied a loan by the lender. If that happens, here's what you can do: 
Get an explanation. Under the Equal Credit Opportunity Act, the lender must let you know why your application was rejected or inform you how to discover the cause of denial within 60 days. If you haven't received this notice, contact the lender to find out why your application was denied. This information can help you improve your odds of approval in the future.
Apply with a cosigner. Adding a cosigner with a positive credit history to your application can significantly boost your chances of approval for a personal loan, and it may also help you qualify for a lower interest rate.
Improve your credit. If a low credit score leads to a loan rejection, take the necessary steps to build your credit. Dispute any erroneous or fraudulent information in your credit reports, make debt payments on time, and lower your credit utilization ratio — the amount of your revolving debt you're using compared to your credit limits.
Consider personal loan alternatives. A personal loan is a valuable tool to get money for almost any purpose. But depending on your needs, you might consider other options, such as a 0% APR balance transfer credit card, home equity loan, or home equity line of credit (HELOC).