Mortgage calculator: See how much higher rates could cost you
Higher mortgage rates could cost would-be homebuyers thousands
Mortgage rates fell for the first time in weeks, but interest rates remain near the highest level in nearly two decades, costing potential homebuyers thousands.
Mortgage buyer Freddie Mac said Thursday that the average rate on the 30-year loan this week slid to 6.71% from 6.79% – the highest level since they briefly surged above 7% in the fall.
Still, the rate remains well above the 5.23% recorded one year ago and the pre-pandemic average of 3.9%.
"Incoming data suggest inflation remains well above the desired level but showing signs of deceleration," said Sam Khater, Freddie Mac's chief economist. "These trends, coupled with tight labor markets, are creating increased optimism among prospective homebuyers as the housing market hits its peak in the spring and summer."
COMMERCIAL REAL ESTATE CRASH STILL LOOMING OVER US ECONOMY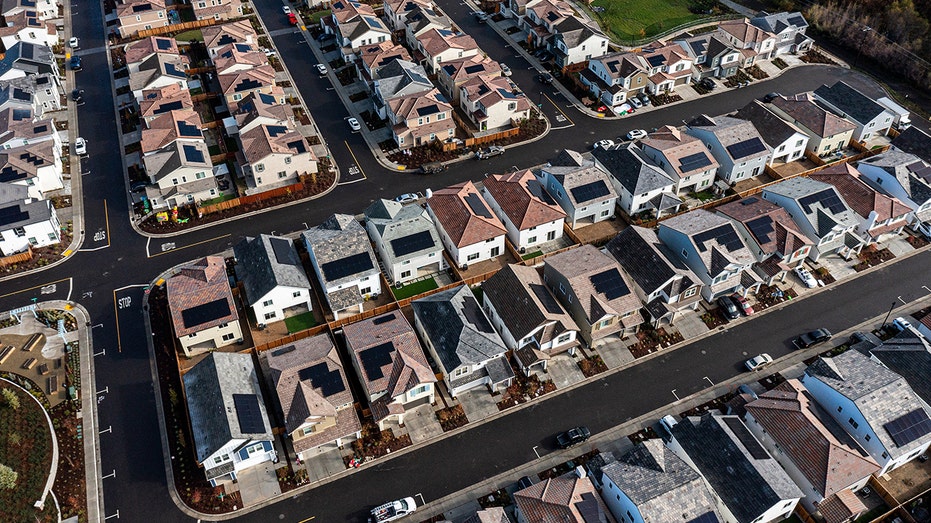 For months, higher mortgage rates have dampened consumer demand and brought down home prices.
As rates have slowly fallen from a peak of 7%, the housing market has shown early signs of stirring back to life. However, the return to lower mortgage rates has not been smooth.
MORTGAGE DEMAND DROPS AGAIN AS INTEREST RATES EASE SLIGHTLY
Below, you can calculate how volatile increases and decreases in rates could affect the typical cost of a monthly mortgage.
Even just a minor change in rates can affect how much would-be homebuyers pay each month.
A recent study from LendingTree compared the average monthly payments on 30-year fixed-rate mortgages in April 2022 – when the rate hovered around 3.79% – and one year later, when rates jumped to 5.25%.
It found that higher rates cost borrowers hundreds more each month and potentially added as much as $75,000 over the lifetime of the 30-year loan.
GET FOX BUSINESS ON THE GO BY CLICKING HERE
The spike in mortgage rates comes as the Federal Reserve wages an aggressive campaign to crush high inflation, raising interest rates at the fastest pace in decades in a bid to cool the economy and tame runaway prices.
While the federal funds rate is not what consumers pay directly, it affects borrowing costs, including everything such as home equity lines of credit, auto loans and credit cards.