More homeowners consider home equity loans, but many don't fully understand how they work: survey
Lenders have tightened criteria for home equity loans, real estate expert says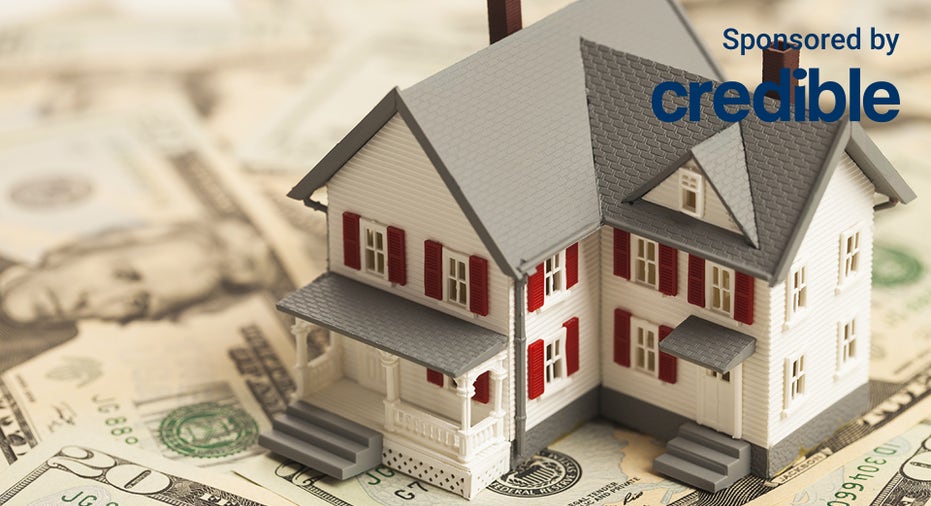 Demand for home equity loans is growing, with 21% of respondents saying they planned to take out a home equity loan in the next year compared to 8% last year, according to a MeridianLink survey.
Despite the growing interest, only 52% of respondents reported having a "strong understanding of the home equity lending process," the survey said. 
However, 48% rated their comprehension of home equity loans "below a seven out of 10," and 13% said they had no understanding of the mechanics of these financing methods.  
Rising home prices have boosted home equity to record levels over the last couple of years. U.S. homeowners saw equity increase 15.8% annually for a collective gain of $2.2 trillion since the third quarter of 2021, according to CoreLogic.
Yet higher mortgage rates have created fewer opportunities for cash-out refinancings and homeowners have increasingly turned to home equity loans as one method to release their home equity. 
"For established homeowners with good credit, home equity loans can be a safe, predictable way to live well based on the equity you've built and earned to-date," Tim Wheeler, vice president of consumer lending at Fortera Credit Union, said in a statement.
If you are interested in pulling equity from your home, another option to consider is a cash-out refinance. Visit Credible to compare multiple mortgage lenders at once and choose the one with the best interest rate for you. 
MOST AMERICANS WORRIED THAT SOCIAL SECURITY BENEFITS WON'T KEEP UP WITH INFLATION: AARP SURVEY
Here's what homeowners should consider, experts say
Rapidly rising mortgage rates and the historical home price appreciation over the past few years have made HELOCs a viable option for many homeowners, according to Shmuel Shayowitz, president and chief lending officer at Approved Funding.
However, homeowners should identify the purpose of the funds and the anticipated repayment, according to Shayowitz. That will help them better determine if a fixed-rate home equity loan or a line of credit is the better option.
"Typically, a loan will have a fixed rate, whereas a HELOC will have a variable rate tied to the 'Prime Rate,'" Shayowitz said. "Every time the Federal Reserve raises its short-term benchmark Fed Funds Rate, the Prime Rate is impacted as well in proportion to their hike.
"For those who believe the Fed will likely continue to hike rates in 2023, they should factor that into increased payments for their line of credit," Shayowitz continued. 
Homeowners should also "shop to get the best rate on a home equity loan," Maureen McDermut, a realtor with Sotheby's International, said.  
If you want to take advantage of your increased home value, you can consider taking out a cash-out refinance. Visit Credible to find your personalized interest rate in minutes without affecting your credit score.
HIGH MORTGAGE RATES LIMIT RELOCATION OPTIONS, REDFIN SAYS – HERE'S WHERE HOMEBUYERS ARE STILL MOVING TO
Lenders tighten criteria to access home equity loans
Fears of an economic slowdown could make obtaining home equity loans harder because lenders tend to tighten criteria to access this product, according to Jon Bondan, a strategic financing advisor and Real Estate Bees.
The Federal Reserve raised interest rates seven times in 2022 and signaled that it will continue raising rates in 2023 as it looks to bring inflation to a 2% target rate. Economists believe that the Fed's campaign has helped to curb inflation, but the concern now is that the economy could enter into a recession. 
"During the Great Recession, when guidelines were pretty loose on these [home equity loans], lenders took an absolute beating with foreclosure losses and defaults, so they have been substantially tighter on them since then, and now is no exception," Bodan said. 
Only a few major banks are participating in the HELOC game, according to Joshua Massieh, a mortgage broker and CEO at Pacwest Funding. 
"Credit Unions have the ability to offer great teaser rates but only for select customers," Massieh said. "Tellingly, Wells Fargo has exited this market altogether since interest rate uncertainty keeps the appetite low across the board." 
The demand for the product is driving competition with more nonbanks entering the space, Cristy Ward, chief strategy officer of Mortgage Connect, said.  
"What we are also seeing is more competition for the product. Nonbanks are entering the market at this time which means more lenders are getting in on the action," Ward said. "Competition among these lenders will make it better for consumers with more programs and a competitive rate environment."
If you are interested in tapping the equity in your home, you could consider a cash-out refinance. Visit Credible to find your personalized interest rate without affecting your credit score.
NOVEMBER INFLATION RISES AT THE SLOWEST RATE THIS YEAR, BEATING EXPECTATIONS
Have a finance-related question, but don't know who to ask? Email The Credible Money Expert at moneyexpert@credible.com and your question might be answered by Credible in our Money Expert column.