Home value appreciation adds more than $120,000 in wealth for middle-class Americans
Home price appreciation helped Americans cut debt by 21% in past decade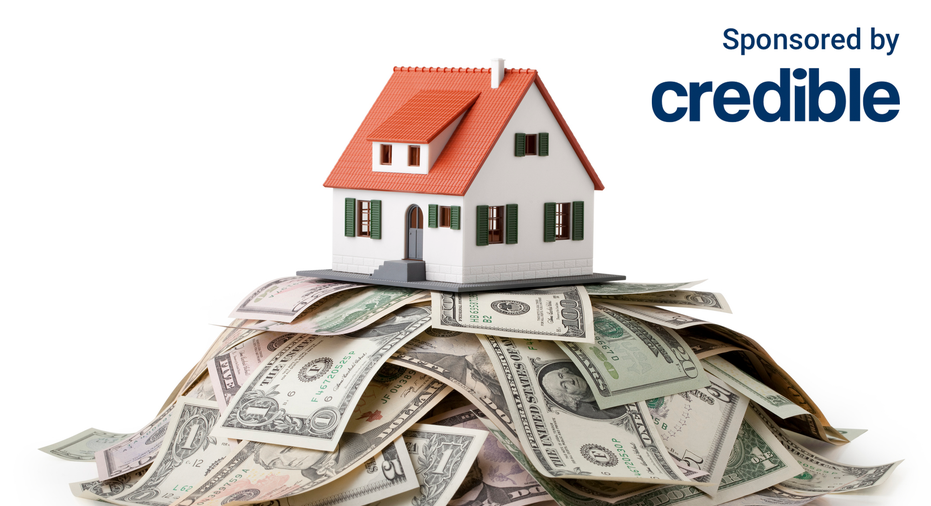 Home value appreciation over the past decade has resulted in American homeowners across income levels gaining wealth by at least tens of thousands of dollars, according to a recent study by the National Association of Realtors (NAR).
Middle-income homeowners amassed more than $122,100 in wealth as their homes appreciated by 68%, the NAR said. Meanwhile, low-income homeowners have seen wealth grow by $98,900 from home value appreciation. At the same time, upper-income households saw gains of $150,800.
"This analysis shows how homeownership is a catalyst for building wealth for people from all walks of life," the NAR's Chief Economist Lawrence Yun said. "A monthly mortgage payment is often considered a forced savings account that helps homeowners build a net worth about 40 times higher than that of a renter."
In addition, homeowners who've benefited from home price appreciation have also been able to wipe out 21% of debt in the past decade, the NAR has found. In particular, Americans who were able to secure a mortgage rate of 4% or lower at the beginning of the COVID-19 pandemic may have been able to pay down an even bigger chunk of debt, Yun said. 
If you're looking for the best mortgage rates, it can help to shop around. You can visit Credible to compare options from multiple lenders at once, without affecting your credit score. 
HOME PRICES COULD DROP THROUGH 2023: ZILLOW
Where homeowners saw the largest wealth gains 
Although homeowners across income levels accumulated wealth through home appreciation, owners in some areas saw far higher levels than others, the NAR noted. Not surprisingly, homeowners in expensive metro areas saw the sharpest gains. In the San Jose metro area, for instance, low-income owners have amassed nearly $630,000 in the last decade. And middle-income homeowners there have seen gains of about $643,000
Plus, the top 10 areas where low-and-middle-income homeowners saw the highest wealth gains through home appreciation were in California, according to the NAR. In these localities, low-income homeowners saw more than $290,000 in wealth accumulation. Meanwhile, middle-income homeowners gained more than $314,000.
"Many of these expensive areas also had relatively smaller income inequalities in wealth accumulation between low and middle-income owners than other areas," the NAR said in its report. "In the last decade, homes owned by low-income households appreciated faster than homes of middle-income owners in the San Francisco, Salinas, Los Angeles, and Sacramento metro areas." 
If you're interested in becoming a homeowner, you could benefit from shopping around for the best mortgage rate. You can visit Credible to get your personalized rate in minutes. 
MORTGAGE CREDIT CRUNCH ISN'T KEEPING BUYERS AWAY, THIS IS
Home price growth has slowed down 
While many homeowners accumulated wealth through home appreciation, home price growth may slow down, some studies have suggested. 
Single-family home prices increased by 4.7% year-over-year in the first quarter of 2023, according to the latest Home Price Index reading by Fannie Mae. Nonetheless, that shift was down from the previous quarter's revised annual growth rate of 8.6%, Fannie Mae said. 
"As expected, the annual rate of increase in home prices has slowed dramatically in response to the rapid and significant increase in interest rates," Doug Duncan, Fannie Mae's senior vice president and chief economist, said in a statement.
In addition, some experts said they expect to see a drop in home prices and mortgage rates through 2023. Home prices are projected to decline by 1.6% through this year, according to a panel of economists and housing experts polled by Zillow.
"The majority of experts are now predicting an outright decline in U.S. home prices in 2023," Pulsenomics founder Terry Loebs said in a statement. 
And when asked when they expect 30-year fixed-rate mortgage rates would be highest between 2023 and 2025, 63% of experts said Q1 2023. 
If you're thinking about shopping around for the best mortgage rate or looking to refinance an existing home loan, you can visit the Credible marketplace and speak with a mortgage expert and get your questions answered. 
NEGATIVE CAR EQUITY IS RISING: HERE'S HOW YOU CAN AVOID OWING MORE THAN YOUR CAR IS WORTH
Have a finance-related question, but don't know who to ask? Email The Credible Money Expert at moneyexpert@credible.com and your question might be answered by Credible in our Money Expert column.