Gas prices drop again, but uncertainty remains: AAA
Gas prices could begin rising in coming weeks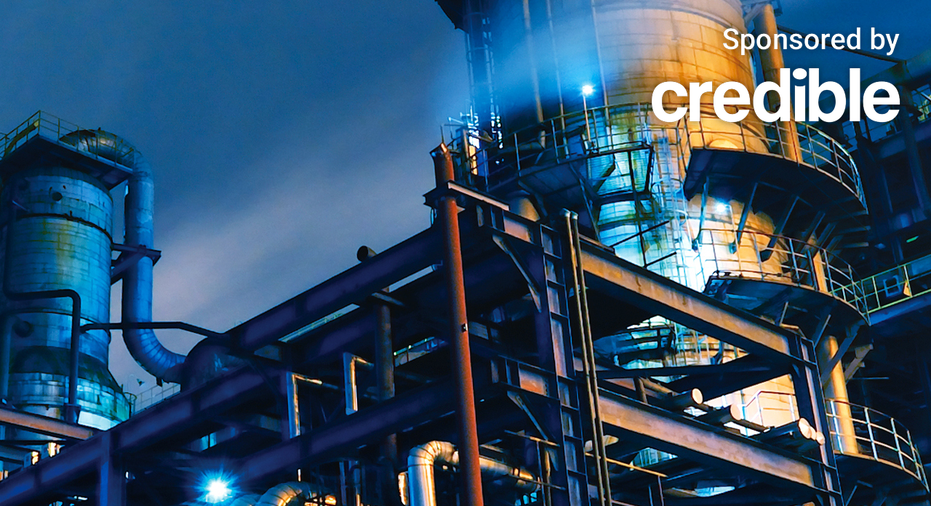 The average price for a gallon of gas fell to $3.39 this week from $3.42 during the previous week, according to the latest report by AAA. This came as oil prices fell $5 from last week to $70 per barrel. 
"The cost for oil accounts for 55% of what we pay at the pump," AAA spokesperson Andrew Gross said. "So higher or lower oil costs will play a major role in the price we pay when fueling up."
The most common U.S. gas price was $3.19 per gallon, a drop of 10 cents from last week, according to a separate analysis by GasBuddy. The median U.S. gas price stood at $3.24 per gallon, a dip of three cents from the previous week. 
Here are the states with the lowest gas prices this week, based on the GasBuddy analysis.
Texas ($2.97)
Mississippi ($2.98)
Oklahoma ($3.02).
Hawaii ($4.84)
California ($4.66)
Nevada ($4.13)
"Motorists across many areas of the country have seen gas prices inching down for another week, while some states have moved higher," Patrick De Haan, GasBuddy head of petroleum analysis, said in a statement. "We've seen some refinery challenges in pockets of the country, while others are starting the transition to summer gasoline, weighing on prices. For diesel, the outlook remains bright with prices continuing to fall."
If you want to lower your overall auto costs, you could consider switching car insurance providers to find a lower premium. Visit Credible to get your personalized insurance rate without affecting your credit score.
The Fed may impact gas prices 
To lower inflation, the Federal Reserve has increased interest rates several times last year and is expected to keep doing so in 2023. But this may impact demand for oil and thus gas prices for consumers, GasBuddy said in its report. 
"Oil prices have softened over the last week, helping to limit any upside at the pump, with strong economic data leading to concern that the Fed will continue to use interest rates to slow the economy," De Haan said. "This could weaken demand as we head into the peak summer driving season." 
If gas demand remains low or drops further, consumers may see moderate increases in gas prices, AAA said in a report published last week.
The Fed raised interest rates by 25 basis points in February. And it has expressed that it will continue to increase rates in order to bring inflation down to a target rate of 2%. Inflation increased by 6.4% year-over-year in January, according to the Consumer Price Index (CPI), a measure of inflation.
If you are looking to lower your auto expenses, you can take steps to drop your auto insurance payments. Visit Credible to compare multiple providers at once and find your personalized rate in minutes. 
Geopolitical turmoil may reverse gas price trends
Gas prices have been falling in recent weeks, according to GasBuddy. But the course may change considering the ongoing war between Russia and Ukraine and global production as countries move away from ovid restrictions.
"Gasoline is a product derived from crude oil, and retail gasoline prices are largely tied to the fluctuating price of crude oil and downstream logistics as well as the overall balance between supply and demand," GasBuddy said in its 2023 price forecast. "As we recover from COVID, the refining sector has been permanently changed with shutdowns that have limited our ability to produce as much gasoline, diesel and jet fuel. While U.S. refining capacity has been diminished due to COVID and other events, global refining capacity is set to rise, likely helping to ease the decline in U.S. supply.
"Basically, curveballs are coming from every direction," the report continued. "Extreme amounts of volatility remain possible, but should become slightly more muted in the year ahead. I don't think we've ever seen such an amount of volatility as we saw this year, and that will be a trend that likely continues to lead to wider uncertainty over fuel prices going into 2023." 
If you're concerned about rising gas prices, you could consider lowering your overall auto costs by switching auto insurance providers. Contact Credible to speak to an insurance expert and get your questions answered.
Have a finance-related question, but don't know who to ask? Email The Credible Money Expert at moneyexpert@credible.com and your question might be answered by Credible in our Money Expert column.