Americans save more in HSAs, Fidelity reports HSA assets exceed $16 billion
More than half of Americans say they've taken steps to reduce health care costs this year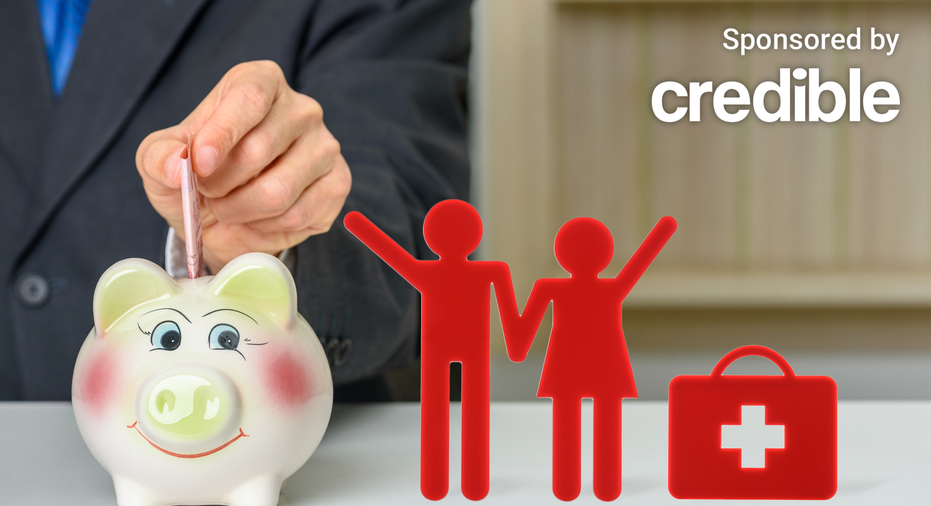 Americans increased their savings for Health Savings Accounts (HSA) as Fidelity Investments reported its HSA assets surpassed $16 billion. The increased its funded HSAs by 27% from last year to a total of 2.8 million funded accounts. 
But while they were putting more money into HSA savings, more than half of participants in Fidelity's survey said they took steps to reduce healthcare costs over the last two years.
However, some took financially harmful actions such as missing rent, car payments or utilities to cover health care expenses. 
When asked what steps they took to lower healthcare costs, this is what participants said. 
Reduced savings (26%)
Borrowed money (18%)
Didn't get the care they needed (16%)
"Today, health care decisions are inextricably linked to our financial well-being," head of Fidelity Health Steve Betts said. "The complexity of the healthcare system can be staggering, which is why we're focused on helping plan sponsors and individuals achieve greater clarity by providing innovative benefits that help employees find, save for, and pay for health care – all through dynamic digital experiences."
HSAs can help people cover healthcare costs and avoid other harmful financial decisions while enjoying tax breaks. 
If you're struggling in today's economy, you could consider paying down high-interest debt with a personal loan at a lower interest rate. Visit Credible to compare offers from different lenders at once without affecting your credit score. 
INFLATION AND RISING COSTS PUSHES AMERICANS TO MAKE RISKY FINANCIAL CHOICES: SURVEY
What is an HSA?
An HSA helps people save for medical expenses. It offers three tax advantages. Money invested in an HSA grows tax-free, and withdrawals are tax-free as long as the funds are used for qualified health expenses. Contributions to an HSA are also tax-deductible.
To qualify for an HSA, consumers need to pair these with a high-deductible health insurance plan. While some employers offer HSAs as part of their benefits options, consumers can also open these through most banks or investment management firms. For 2023, savers can contribute up to $3,850 toward an HSA. 
"Meeting the rising cost of health care continues to be a concern for Americans, particularly as inflation impacts household budgets," Begonya Klumb, Fidelity head of health and benefit accounts, said in a statement. "We see time and again that savers with access to an HSA are able to use the triple-tax advantage to become better prepared for the cost of health care, both today and in the future."
If you are seeking ways to save more for healthcare, you could consider paying off high-interest debt with a personal loan at a lower interest rate. Visit Credible to get your personalized rate in minutes. 
HOME PRICES SLOW AGAIN, BUT BANKING SECTOR WOES MAKE IT HARDER TO GET A MORTGAGE: CASE-SHILLER
Medicare beneficiaries would need more than $300,000 for healthcare costs
HSAs can be useful retirement savings instruments as healthcare costs rise. 
In fact, a 65-year-old Medicare recipient with Medigap and average premiums would need to have saved $96,000 before retirement. And with this savings, the retiree would have just a 50% chance of being able to cover premiums and median prescription drug costs, according to the Employee Benefits Research Institute (EBRI). On the other hand, a woman in the same situation would need to have saved up to $116,000.
But high healthcare costs aren't only an issue for retirees. Collectively, the U.S. spends more on healthcare than any other country, according to Statista. Total national health expenditures reached $3.8 trillion in 2019, according to the latest data by the Centers for Disease Control and Prevention. (CDC). 
If you're struggling with healthcare costs, you could consider lowering your monthly payments by paying down high-interest debt with a personal loan at a lower interest rate. Visit Credible to speak with a personal loan expert and get your questions answered. 
Have a finance-related question, but don't know who to ask? Email The Credible Money Expert at moneyexpert@credible.com and your question might be answered by Credible in our Money Expert column.