Can you get a personal loan with a 550 credit score?
If you have bad credit, getting a personal loan is all about researching lenders to find the right fit for you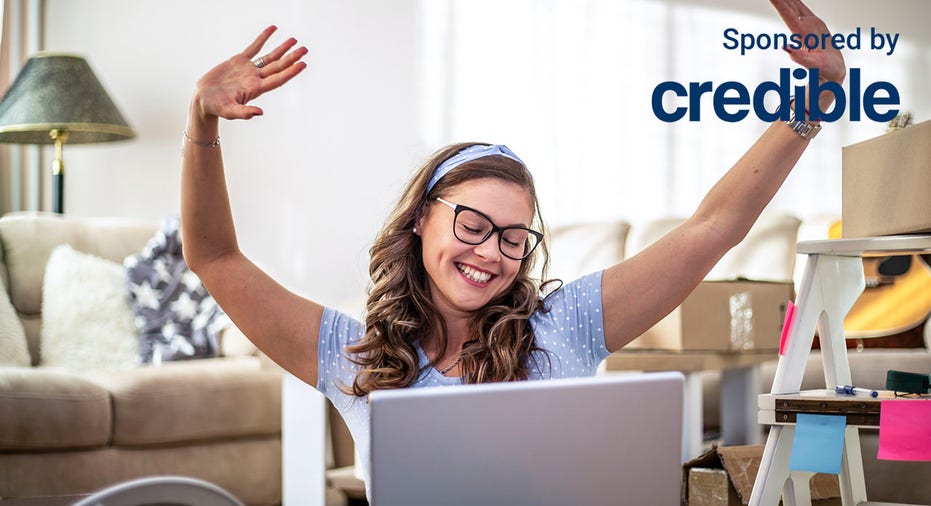 A credit score of 550 is considered poor on the traditional FICO scoring model, where scores range from 350 to 800. But it's important to note that having a less-than-perfect score won't immediately disqualify you from getting approved for a personal loan. With a little planning and forethought, you should be able to access the funds you need.
Here's a look at 550 credit score loans, how much you might pay for one, and some pros and cons to consider.
Can you get a personal loan with a 550 credit score?
While it's possible to get a personal loan with a 550 credit score, you'll have to choose lenders carefully and you'll likely be subject to higher interest rates and lower loan limits than someone with a higher credit score. 
But you have ways to strengthen your application and lower your rate. Adding a cosigner with a stronger credit score to your application is one option that can help you qualify. Securing the loan with collateral is another possibility.
Ready to see your options? Visit Credible to see your prequalified personal loan rates from various lenders, without affecting your credit score. 
How much does a 550 credit score loan cost?
A number of factors can influence the cost of a personal loan, including your interest rate, fees, loan term, and credit score. Here's an example of how some of those factors can affect the cost of a personal loan.
Imagine you take out a $5,000 personal loan with a three-year term. You have good credit and lock in a low interest rate of 11%. Your monthly payment would be $164, and your total interest costs would be $893. 
Now let's look at the same loan amount and repayment term with a 550 credit score that qualifies you for an interest rate of 35%. Your monthly payment jumps to $226, and your total interest costs soar to $3,142 — more than half the original amount you borrowed. 
In this example, having a better credit score would save you $2,249 in interest costs over the life of the loan. You can use Credible's personal loan calculator to see how much a bad credit personal loan might cost.
How credit scores affect personal loan rates
The best personal loan rates are typically given to the borrowers with the highest credit scores. If you have bad credit or no credit at all, you'll likely receive rates at the higher end of the spectrum, which goes up to almost 36%.
What are the pros and cons of bad credit loans?
Before you move forward with a bad credit personal loan, be sure to consider the benefits and drawbacks: 
Pros of bad credit loans
Easy application process — You can usually apply for a personal loan online within minutes from the comfort of your own home. You won't need to drive to a bank and go through a lengthy application process.
Flexible — You can use a personal loan to cover just about any expense. Whether you need cash to pay for a car repair, medical bill, or home improvement project, it may be a great option.
Fast funding — Many personal loan lenders offer fast funding, so you don't have to wait weeks or even months to collect the money you need. This is great news if you have an emergency expense that can't wait.
Chance to improve credit — As long as you make your payments on time, a personal loan can improve your credit. A history of timely payments will slowly but surely increase your score.
Cons of bad credit loans
High interest rates — You may be stuck with a high interest rate, which can cost you thousands of extra dollars over the life of your loan.
Expensive fees — Some lenders that offer 550 credit score loans charge a variety of costly fees. These may include origination fees, application fees, late fees, and insufficient funds fees.
May need collateral — Depending on the lender you choose, you might have to secure your loan with collateral, like a savings account or other asset. If you fail to make your payments, the lender can seize your collateral.
More debt — If you're already struggling with debt, a personal loan may add to the problem. This is particularly true if you borrow more than you can comfortably afford to pay back.
What's the minimum credit score needed for a personal loan?
Most personal loan lenders set their minimum credit score requirements individually. For example, Universal Credit requires a score of at least 560, while LendingClub asks for a minimum score of at least 600. Other lenders, like OneMain Financial, don't set a hard minimum at all. 
Be sure to research each lender you're considering to make sure you meet their eligibility requirements before submitting an application.  
How to get a personal loan with bad credit or no credit
Follow these steps to get a personal loan with bad credit or no credit at all:
Build your credit. If you can wait a bit before applying for your personal loan, take some time to build your credit first. Making payments on time and paying as far above the minimum payment as possible are both great ways to boost your score.
Check your credit score. When you're ready to start looking for the right loan, begin the process by checking your credit score. You can get a free copy of your credit report from the three main credit bureaus by visiting AnnualCreditReport.com.
Compare lenders. Once you know where your credit stands, the next step is to compare lenders. No two lenders have the same features or eligibility requirements, so you'll want to look at multiple options before applying.
Bulk up your application. If you have a low credit score, adding a cosigner or putting up collateral can help increase your chances of getting approved.
Apply for the loan. Once you've chosen your lender, the final step is to fill out the loan application and submit any necessary documentation. After that's completed, the lender will usually make its decision within a few business days.
If you decide a personal loan is right for your needs, you can easily compare rates from personal loan lenders with Credible.