Varney: Trump's achievements would be 'wrecked' by electing a Democrat
'Democrats used to support blue-collar workers, now they kill their jobs in the name of climate change'
FOX Business' Stuart Varney, in his latest "My Take," gives a warning about the consequences of electing a Democrat in 2020.
"The front runners have been clear about their policies, so we can be clear about what happens if those policies are put in place," Varney said.
His conclusion: "[it] would not be good."
Varney said because of fracking, America is "by far" the world's largest producer of oil and gas but candidates like Joe Biden, Bernie Sanders, Elizabeth Warren and Michael Bloomberg plan to ban fracking or "drastically" restrict it.
VARNEY: BERNIE SANDERS WILL LOSE SUPPORT WHEN FAILURES IN VERMONT SURFACE
The immediate consequence of this movement, Varney said, would be job losses. According to economist Steve Moore, 1.5 million people work in gas and oil and 700,000 of them are in Ohio, Michigan and Pennsylvania — all swing states.
"Democrats used to support blue-collar workers," Varney said. "Now they kill their jobs in the name of climate change."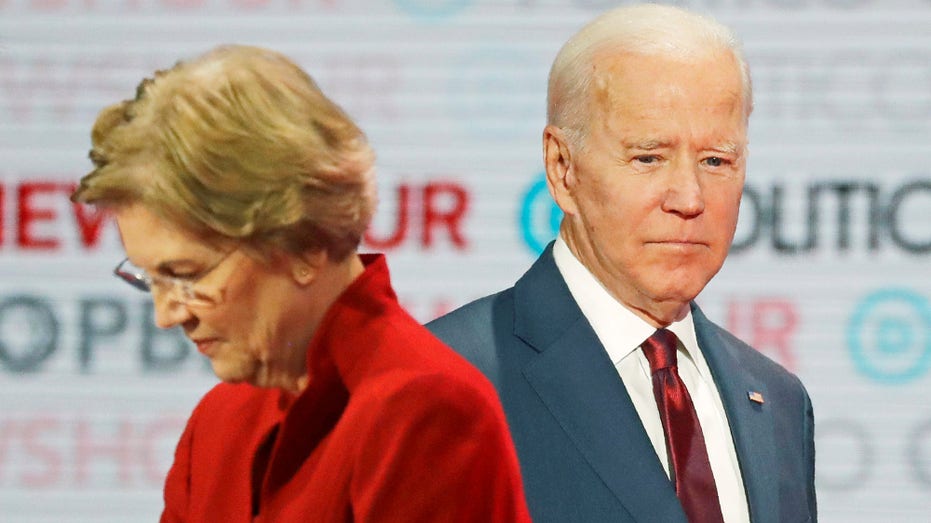 The Wharton School of the University of Pennsylvania, an Ivy League business school, studied the impact tax hikes would have on the economy. Neither Sanders nor Warren's plan, according to Varney, would bring in "as much money as forecast."
GET FOX BUSINESS ON THE GO BY CLICKING HERE
"That's important because if massive tax increases don't bring in the money you need, odds are the socialists would raise taxes some more," he said.
The Wharton School also reported that the economy will "shrink" and wages will decline, Varney said.
"The policies that a Democrat president would try to put in place would wreck many of the positive achievements of President Trump's first three years in office," he said. "Energy independence, economic growth, the jobs explosion and prosperity."
CLICK HERE TO READ MORE ON FOX BUSINESS
Varney repeated President Obama's words after his 2012 win: "Elections have consequences."
"Yes, they do, Mr. President," Varney said. "And they're not always good."