USMCA to create 600,000 jobs: US Energy secretary
Brouillette says it will add 'more jobs all across the economy, in the automobile sector, in the agricultural sector and of course in the energy sector'
Energy Secretary Dan Brouillette said Wednesday he expects the United States-Mexico-Canada Agreement to boost the American workforce by creating about 600,000 jobs.
"You're going to see more jobs all across the economy, in the automobile sector, in the agricultural sector and of course in the energy sector as well," Brouillette said in an interview with FOX Business' Maria Bartiromo. "We're looking at approximately 600,000 jobs being created by this deal."
President Trump is scheduled to sign USMCA at the White House Wednesday morning, leaving one last hurdle for the deal: Canada. Canada's Prime Minister Justin Trudeau's opposition party, which controls the House of Commons, could hold up the country's ratification process.
USMCA RATIFICATION PROCESS BEGINS IN CANADA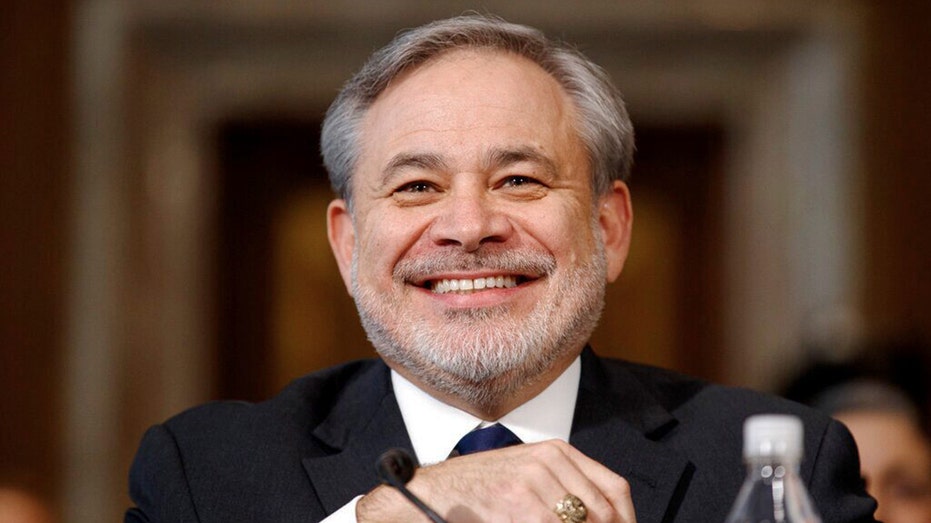 CLICK HERE TO READ MORE ON FOX BUSINESS
"This is a brilliant deal that the president led to lock in some of the reforms that were undertaken in places like Mexico years ago, around the 2014 time frame," Brouillette said. "They took very specific steps to open up their markets. The president's taking advantage of that by locking in this deal that's going to mean good news for American workers all across this country."
GET FOX BUSINESS ON THE GO BY CLICKING HERE