Trump to consider not signing coronavirus relief bill without payroll tax cut
President predicts that the stock market may be the 'highest in history' on Election Day
President Trump would consider "not signing" a fourth round of coronavirus relief funding if it doesn't include a payroll tax cut, he said Sunday.
WHAT ARE PAYROLL TAXES, AND WHO PAYS THEM?
"I want to see it," Trump told "Fox News Sunday." "I'll have to see but, yeah, I would consider not signing it if we don't have a payroll tax cut, yes."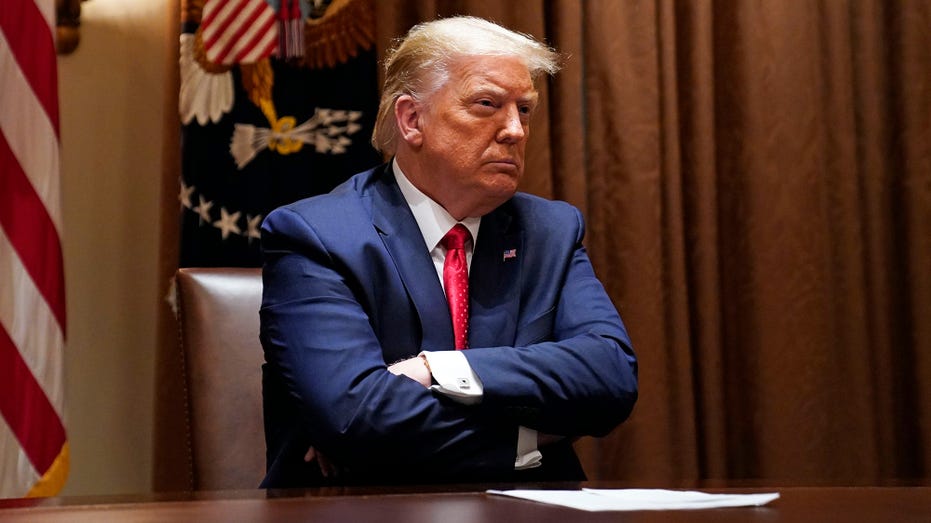 The White House and Congress are expected to cobble together a "phase four" coronavirus relief bill as many Americans' financial futures remain uncertain because of coronavirus.
"We're working on a 'phase four.' We're working with Congress," Trump said during a press briefing earlier in July. "Work has started. Steve Mnuchin can give you a little briefing. Talking about payroll tax cuts, we're talking about more money being infused."
CLICK HERE TO READ MORE ON FOX BUSINESS
White House economic adviser Larry Kudlow has repeatedly brought up payroll tax holidays as part of coronavirus recovery. However, Kudlow's support for such a provision is not shared by Treasury Secretary Steven Mnuchin, according to a report from FOX Business.
Trump also touted the stock market's performance both pre- and post-coronavirus and made a prediction during Sunday's interview.
"Take a look at another gauge, whether you like it or not, the stock market," he said. "The stock market, NASDAQ hit its all-time high two weeks ago and has beaten it 14 different times, okay? The stock market, Dow, et cetera, is a thousand points away from its all-time high, meaning very close. We're gonna have a stock market perhaps on November 3 that's the highest in history."