What is Rush Limbaugh's net worth?
How much money does he make?
Rush Limbaugh, the radio personality and author, famous for his conservative and frequently controversial views, has a career that spans almost 50 years. From a small DJ position at WIXZ-AM, a top 40 station in McKeesport, Pennslyvania, to "The Rush Limbaugh Show," he's a household name. From radio to books and television, Limbaugh has forged a mammoth career in media. With such a career, "America's Anchorman" is sure to have banked big bucks.
GET FOX BUSINESS ON THE GO BY CLICKING HERE
The medium of radio is what he's best known for, and with an estimated 25 million listeners monthly for "The Rush Limbaugh Show," he's a firm favorite to many. In 2018, Limbaugh celebrated his 30th year in syndication, a rare feat in the land of radio. According to a poll by Zogby International, Limbaugh was the most trusted personality in the country, with 12.5 percent of poll responses.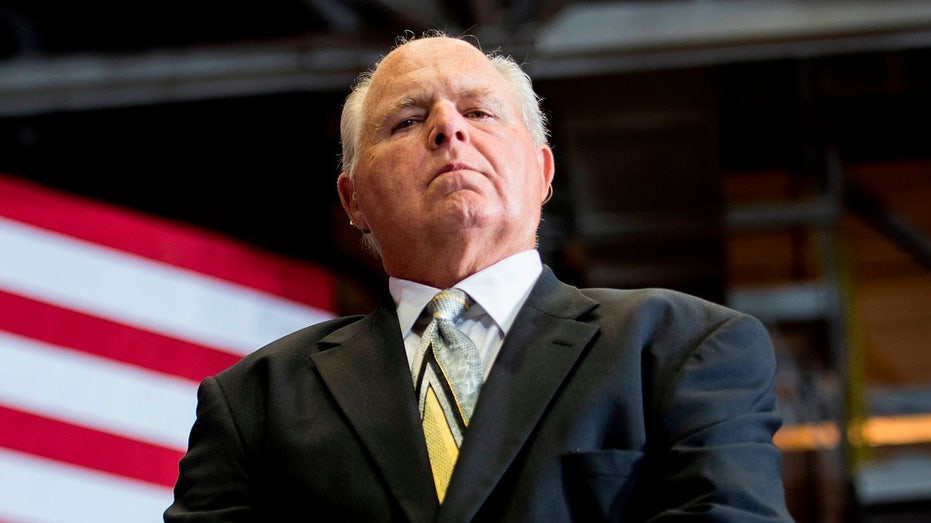 In 2008, Limbaugh signed an eight-year contract with what was then Clear Channel Communications for $400 million, making him the highest-paid broadcaster on terrestrial radio. When the contract came to an end in August 2016 Limbaugh signed a four-year extension to the original contract. By 2018, Limbaugh had become the world's second-highest-paid radio host (after Howard Stern), earning a staggering annual salary of $84.5 million.
RUSH LIMBAUGH SAYS HE HAS ADVANCED LUNG CANCER
While a large portion of his money comes from his radio work, Limbaugh also has a respectable seven books under his belt, including a five-title children's series, "Rush Revere." Forbes recently placed his annual earning power at $87 million, making him 18th on The World's Highest-Paid Celebrities list.
Limbaugh's total net worth estimates vary, with most placing it at between $590-$600 million.