What is a medical loan and how does it work?
Health care costs can add up. A medical loan can help you pay for surgeries, medical procedures, ER visits and more.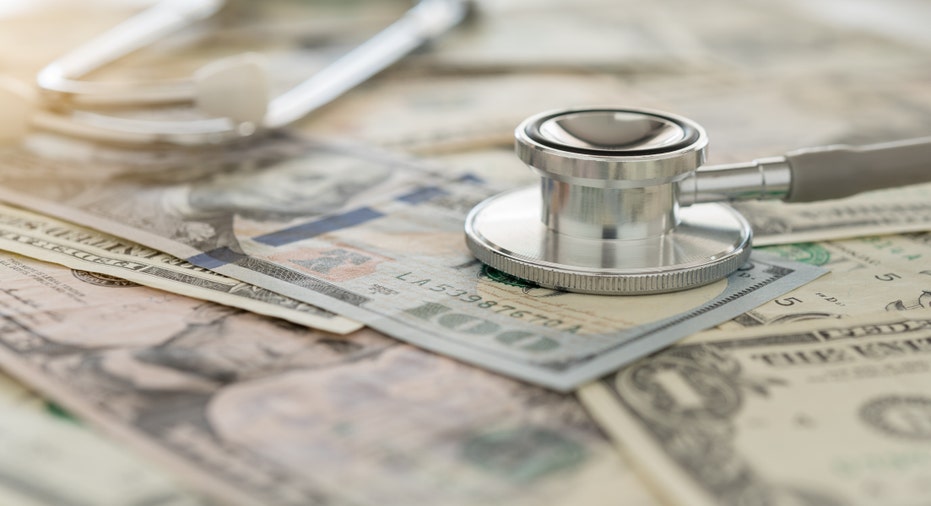 Your health is priceless. But health care can be expensive, and if you get sick, medical bills can really add up. While health insurance will typically cover a portion of your care, you may have to come up with any remaining balance. 
A medical loan can help you pay for a variety of medical expenses. Keep reading to learn more about medical loans and how to apply for one.  
With Credible, you can compare personal loan rates from various lenders in minutes.
What are medical loans and how do they work?
A medical loan is a type of personal loan that you use specifically to finance medical costs, such as surgeries, routine medical procedures and ER visits. You can also use a medical loan to consolidate medical debt or pay high health insurance deductibles. 
Most medical loans are unsecured, meaning you don't need collateral to get the loan. But because they're unsecured, you may need good credit to qualify. If your credit is fair or poor, a lender may require you to put up collateral to secure the medical loan. 
You can find a medical loan at banks, credit unions and online lenders. Loan amounts vary from one lender to the next, but you can typically borrow anywhere from $2,000 to as much as $100,000 in some cases. 
With Credible, you can compare personal loan rates from various lenders in minutes.
What can I use a medical loan for?
You can use a medical loan to cover copays, high deductibles and other procedures, including:
Cosmetic surgery
Dental work or orthodontics
Weight loss treatment
Vision and eye problems
Prescriptions
Keep in mind that medical loans don't cover every type of procedure, so check with the lender before you apply to see if its personal loans cover the procedure you need.
Pros and cons of medical loans
As with most financial products, a medical loan has both advantages and disadvantages to consider.  
Pros of medical loans
Consolidate medical debt — If you're trying to keep up with payments on multiple medical bills, you can use a medical loan to consolidate your medical debt into a single loan with one monthly payment — and you may even be able to lower your interest rate.
Flexible repayment terms — A medical loan generally comes with flexible loan terms. The longer the term, the lower your monthly payments will be, but the more interest you'll accrue. If you opt for a shorter term, your monthly payment will be higher, but you'll pay less interest over the life of the loan.
Fast funding — You might be asked to pay upfront for most medical procedures or an unexpected trip to the emergency room. With a medical loan, you can typically receive your funds in a matter of days, depending on the lender.
You can use Credible to compare personal loan rates, and it won't affect your credit score.
Cons of medical loans
May require good to excellent credit — If you have bad credit, getting approved for a loan can be challenging. If you're approved for a loan with bad credit, you'll most likely pay a higher interest rate.
Possible high fees and penalties — Like traditional personal loans, many medical loans come with fees and penalties, like application or origination fees, late fees or prepayment penalties.
Can increase debt — Taking out a medical loan will add to your overall debt, which can put a strain on your monthly budget. If you don't make your payments on time, your credit will suffer, and you may find it more difficult to get a loan in the future.
How to apply for a medical loan
If you decide that a medical loan is right for you, follow these steps to apply:  
Decide how much you need. Consider the total medical costs you need to cover and how much you can reasonably afford to pay back.
Improve your credit if necessary. Since medical loan interest rates can vary depending on your credit score, paying down other debt and making payments on time and in full each month can help you improve your credit score, which can make getting a loan less challenging.
Shop around for a lender. Comparing multiple lenders lets you find the best rates and repayment terms for your situation.
Choose a lender and apply. After you select a lender, you'll need to complete a loan application. Lenders will generally ask you to provide proof of employment and income, proof of identity and your address. They'll also look at your debt-to-income ratio to determine whether you'll be able to repay the loan.
After you apply and are approved for a loan, you'll typically receive the funds within one to seven business days.  
When you're ready to apply for a medical loan, Credible lets you easily compare personal loan rates.
Will getting a medical loan hurt my credit?
When you apply for a medical loan, lenders do a hard pull of your credit profile to see how you've handled credit in the past. A hard credit inquiry can temporarily lower your credit score by a few points. Too many hard credit pulls, recent applications, or new credit in a short period of time can negatively affect your credit, because lenders view you as a riskier borrower.  
But if you apply for prequalification for a loan, lenders do a soft credit pull, which doesn't affect your credit score.  
Alternatives to medical loans
If your credit is less than stellar or you're worried about a long-term loan commitment, consider these medical loan alternatives:  
Check your bill for any errors
Every medical procedure has a specific billing code. Providers use these codes when submitting claims to insurance companies. Because there are thousands of codes, mistakes happen. Review your bill and call your provider's billing department if you suspect a mistake — you may be able to lower or even remove a charge. 
0% interest credit card
Credit card companies often offer 0% APR credit cards as an incentive to apply for a card. The 0% interest offer is usually only good for a limited time, followed by double-digit interest rates after the promotional period ends. But if you use a 0% interest card for medical purchases and can pay the balance off in full before the promotion ends, you won't pay any interest. 
Medical credit card
You can use a medical credit card to pay for eligible medical and dental expenses, and sometimes even pet visits to your veterinarian. But not all medical expenses are eligible, and these cards may only be accepted by participating health care providers. Before you apply for a medical credit card, make sure your provider accepts the card and that your procedure is covered.  
Payment plan with your health care provider
Most health care providers offer some type of payment plan, and some will even allow you to pay your medical bills interest-free. Contact your provider's billing department to see if they offer a payment plan that will work for you.