Eric Trump: America 'needs more businesspeople in the White House'
Trump Organization executive vice president said the strong economy is due to 'a businessman being in there'
Trump Organization Executive Vice President Eric Trump said his father deserves credit for the "greatest economy on Earth" in a Thursday interview with FOX Business' Maria Bartiromo.
The first son spoke of President Trump's accomplishments and increased voter ratings on "Mornings with Maria" after the Senate on Wednesday acquitted the president of office abuse charges following accusations that he pressured Ukraine to investigate 2020 Democratic rival Joe Biden.
"This country's doing amazing," his son concluded. "I don't think this country's ever done any better, and I think it's all due to smart thinking and pragmatic thinking and a businessman being in [office]. I think we need more businesspeople in the White House."
"I told my father, 'I think they won you the election this week,' between the debacle in Iowa, between the support that's out there for my father right now ... Outside of New York, you wouldn't believe the support there is for my father," he said.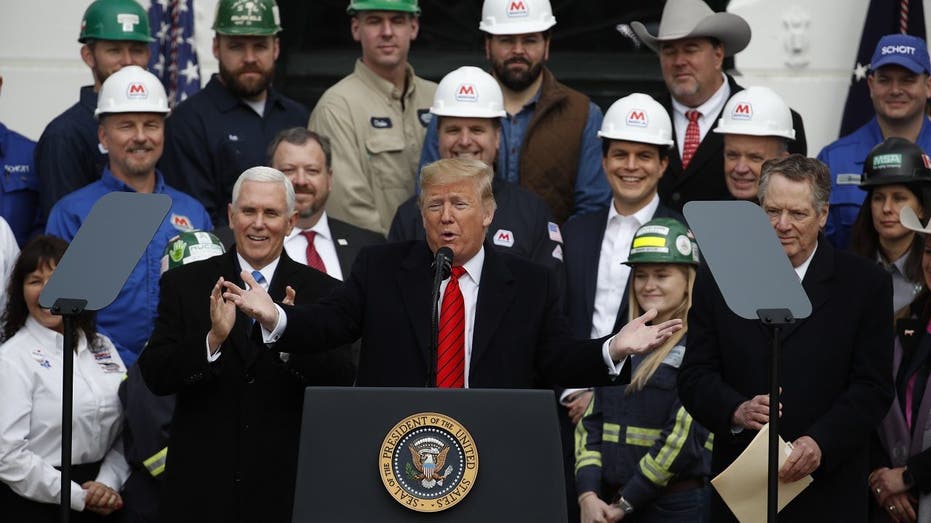 "We watched State of the Union the other night ... you had all [the Democrats], they're slouched back in their seats, and my father's talking about record-low African American unemployment, he's talking about environmental things he wants to do, he's talking about how great the economy is, how great the military is. He's reuniting military families," he continued.
TREASURY SECRETARY MNUCHIN: TRUMP'S ECONOMIC PLAN IS WORKING IN THE US
Many Democrats responded with dissatisfaction after the president touted the country's economic success during his Tuesday address. Michigan Gov. Gretchen Whitmer, for example, argued that many basic necessities Americans need, such as affordable health care, are still not within reach.
"It doesn't matter what the president says about the stock market," Whitmer said. "What matters is that millions of people struggle to get by or don't have enough money at the end of the month after paying for transportation, student loans or prescription drugs."
RUDY GIULIANI: UNIVERSAL HEALTH CARE WOULD LEAD TO LESS JOBS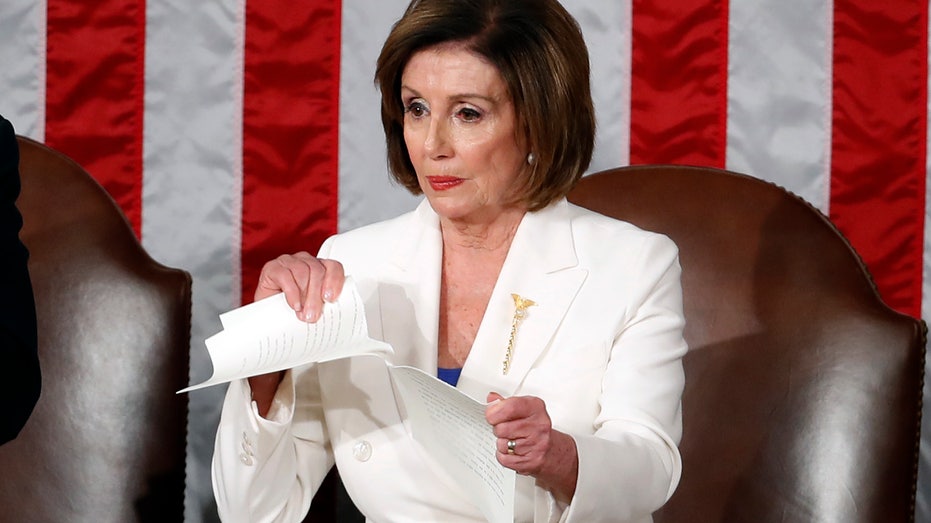 Eric Trump argued in his interview with Bartiromo that the socialist policies of Democratic candidates like Sen. Bernie Sanders such as the Green New Deal and Medicare-for-all would "bankrupt our country the next day."
"Look at the jobs numbers yesterday ---- 291,000 new jobs when they were predicting 160,000 jobs," he added. "My father is doing everything that needs to be done. My biggest fear is one of these wackos getting in because they can destroy what he's created overnight with these incredibly ridiculous socialist policies."
GET FOX BUSINESS ON THE GO BY CLICKING HERE
The president on Tuesday spoke of the impact his policies have had on the U.S. workforce, noting that 3.5 million Americans have rejoined the workforce under his administration. The national unemployment dropped to a 50-year low last October.