Ex-British Airways exec indicted for accepting $5M in bribes: officials
The freight service allegedly paid the ex-exec millions for its 'promotion and protection' within British Airways
A former British Airways executive and an airport freight company founder were indicted for their respective roles in a bribery scheme carried out over the course of five years at New York City's John F. Kennedy International Airport, officials said.
Steven Clark, 61, former senior vice president of customer service and operations for British Airways' North American and Asia Pacific branches, allegedly accepted more than $5 million in bribes from Jeff Kinsella, ex-CEO and owner of Ground Services International, between 2011 and 2016, New York Attorney General Letitia James announced in a press release Tuesday.
British Airways did not immediately respond to FOX Business' request for comment.
BRITISH AIRWAYS FACES $228M FINE OVER DATA THEFT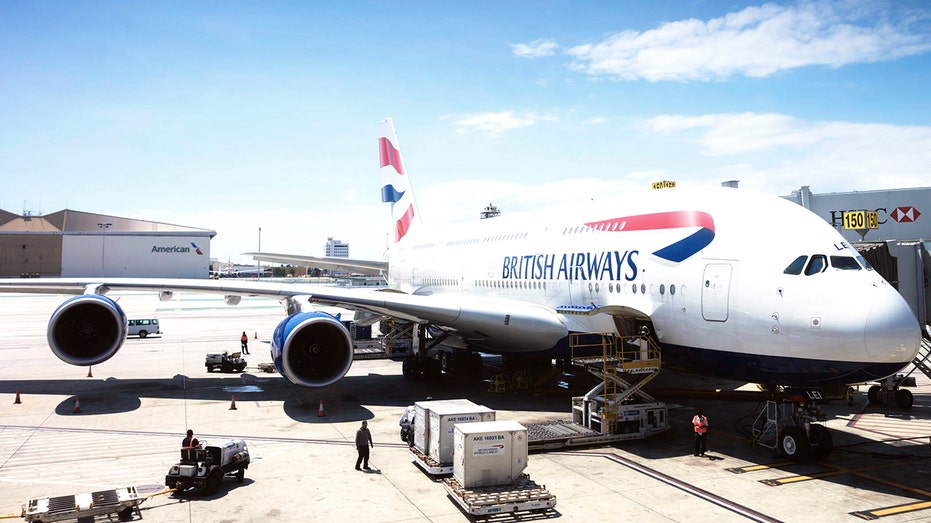 Clark oversaw the airline's operations at JFK's Terminal 7, which is leased by British Airways and where GSI was hired for its freight transport services, according to the release. British Airways had the freedom to pick its own freight service as part of its agreement with the "the busiest international airport in the United States."
GET FOX BUSINESS ON THE GO BY CLICKING HERE
To ensure GSI remained in good standing with British Airways and Terminal 7, Kinsella, 59, allegedly laundered money from GSI to pay Clark as much as $18,000 each month. He also gave Clark a 5 percent stake in the company, but bought it back in 2016 for $3.6 million, when GSI was bought out by Dnata, according to the release.
"After 2007, British Airways awarded GSI ground handling contracts at other airports in the United States as well as further expanding GSI's duties at JFK," the release alleges. "Clark never disclosed to British Airways his monthly payments from GSI and Kinsella or his undisclosed 5-percent ownership interest in GSI during the entire time he advocated on behalf of GSI within British Airways."
CLICK HERE TO READ MORE ON FOX BUSINESS
Clark was indicted on money laundering, commercial bribe receiving, conspiracy and falsifying business records. Meanwhile, Kinsella was hit with charges of money laundering, commercial bribing, falsifying business records and conspiracy.