Billionaire Bernard Arnault 'on track' to become world's richest person: Report
The LVMH founder is the richest person in Europe, and the third richest in the world
French billionaire Bernard Arnault will likely surpass Jeff Bezos and Bill Gates to become the world's richest person after announcing his luxury brands company is acquiring Tiffany & Co. in 2020, according to a report.
The 70-year-old chairman and CEO of French luxury giant LVMH – "the world's largest maker of luxury goods" – is currently the richest person in Europe and the third richest in the world with a total net worth of $103 billion, according to the Bloomberg Billionaire Index.
GET FOX BUSINESS ON THE GO BY CLICKING HERE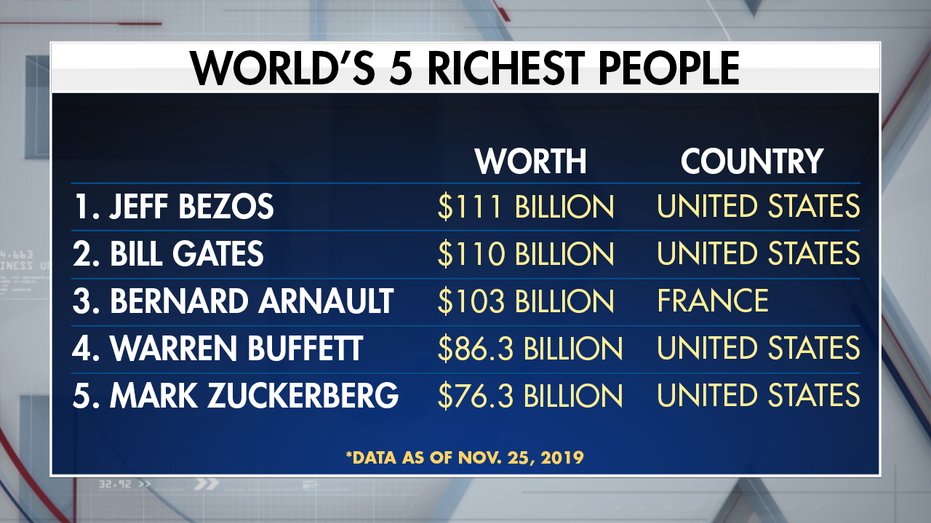 LVMH announced Monday it would be buying the New York-based jewelry giant for $16.2 billion, or $135 per share, in a deal that was expected to close midyear 2020. The group already owns luxury brands Louis Vuitton, Celine, Givenchy and more than 70 others.
The Daily Mail reported the billionaire businessman could see a surge in net worth after acquiring the brand.
In its fiscal second-quarter earnings report, Tiffany & Co. reported $455 million in domestic sales – a 4 percent decline in sales at US stores open more than a year. The company also reported a 4 percent decrease for the first half of the fiscal year. Net earnings were also down 3 percent worldwide for both periods.
LVMH GETS ACCESS TO TIFFANY'S BOOKS AFTER IT RAISES OFFER: SOURCES
But shares spiked last month by 19 percent in pre-market trading after LVMH confirmed it was interested in the potential takeover. Share prices jumped from $98.55 on Friday, Oct. 25 to $129.72 three days later.
CLICK HERE TO READ MORE ON FOX BUSINESS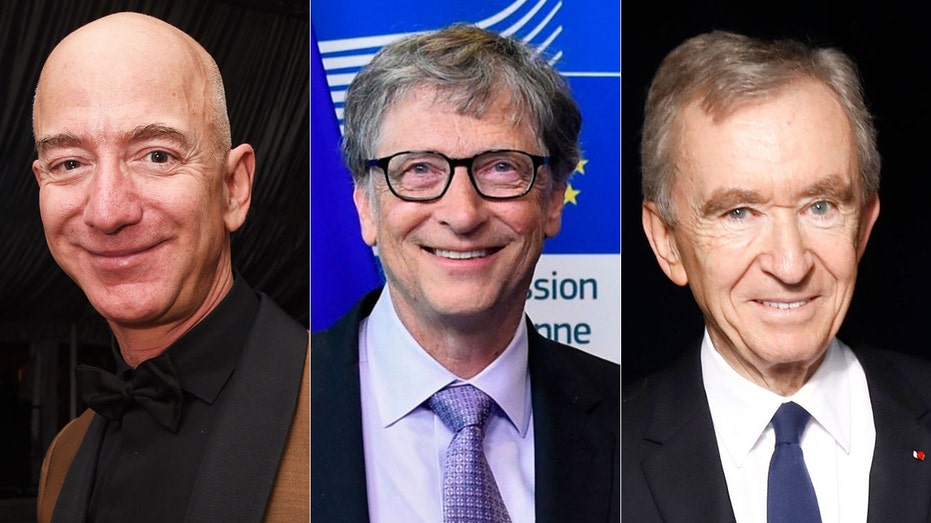 Meanwhile, LVMH reported a 15 percent increase in revenue worldwide in the first half of 2019 compared to 2018, earning 25.1 billion euros, or just over $27.65 billion in the first six months of the year.
Arnault joined the world's $100 billion – or "centibillionaires" – club in June, after Louis Vuitton, which he chairs, reached a record $368.80 euros, or $406.27, per share. His net worth follows Amazon founder Jeff Bezos, who has a net worth of $111 billion, and Microsoft co-founder and activist Bill Gates, worth $110 billion, according to Bloomberg.  LVMH boasted a revenue of $55.3 billion in 2018.
BERNARD ARNAULT JOINS JEFF BEZOS, BILL GATES AS NEWEST MEMBER OF WORLD'S $100B CLUB