How much is Alex Rodriguez worth?
A-Rod played 22 seasons in the big leagues -- seven seasons with Seattle Mariners, three with the Texas Rangers and 12 with the New York Yankees
From his days as a speedy shortstop to those of a power-hitting third baseman, retired MLB superstar Alex Rodriguez ranks among the top baseball players of all time.
Rodriguez played 22 seasons in the big leagues -- seven seasons with Seattle Mariners, three with the Texas Rangers and 12 with the New York Yankees.
He has a lifetime batting average of .295, is fourth on the all-time home run list with 696, has driven in more than 2,000 runs and has signed some of the biggest contracts in the history of the sport.
So, how much is A-Rod worth?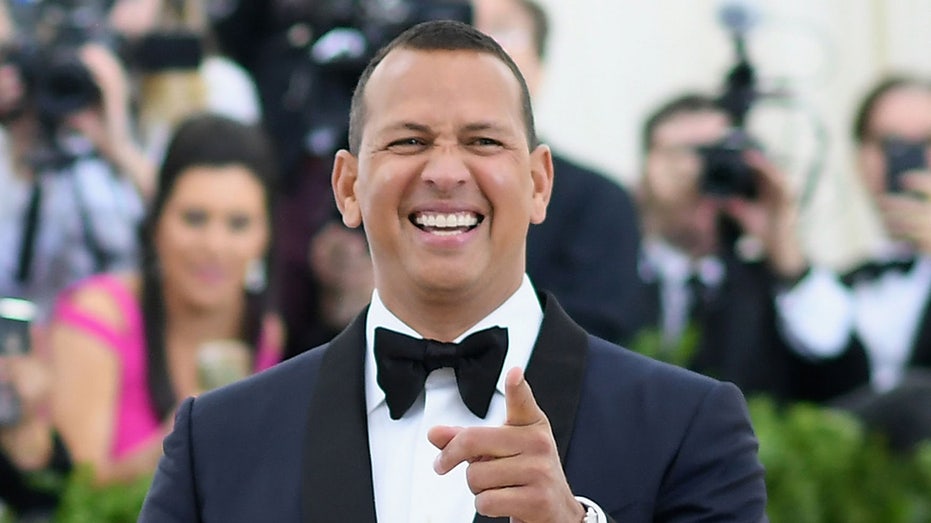 GET FOX BUSINESS ON THE GO BY CLICKING HERE
Rodriguez began his illustrious career in 1993 with the Seattle Mariners. At 18 years old, Rodriguez a three-year contract worth $1.3 million, along with a $1 million signing bonus.
In 1996, his first season as the Mariners starting shortstop, he racked up a league-best .358 batting average, 36 home runs and 123 RBIs. In 1998, he became the third player in MLB history to hit 42 home runs and steal 46 bases in one season. Rodriguez left Seattle after the 2000 season, signing a 10-year, for $252 million deal with the Texas Rangers, making it the richest contract in MLB history, at the time.
He continued his success with the Rangers, winning the American League's MVP award in 2003, though the team failed to make the playoffs during his tenure in the Lone Star State.
At the end of the 2007 season, Rodriguez was traded to the New York Yankees, opting out of the 10-year deal with the Rangers, which agreed to pay $65 million of the $179 million left on his contract. Then, as a free agent, he signed a staggering $275 million contract with the Yankees in December 2007 and played with the team until his retirement at the end of the 2016 season. He was suspended for the entire 2014 season, however, over allegations of using performance-enhancing drugs.
In 2017, Rodriguez was a special adviser with the Yankees.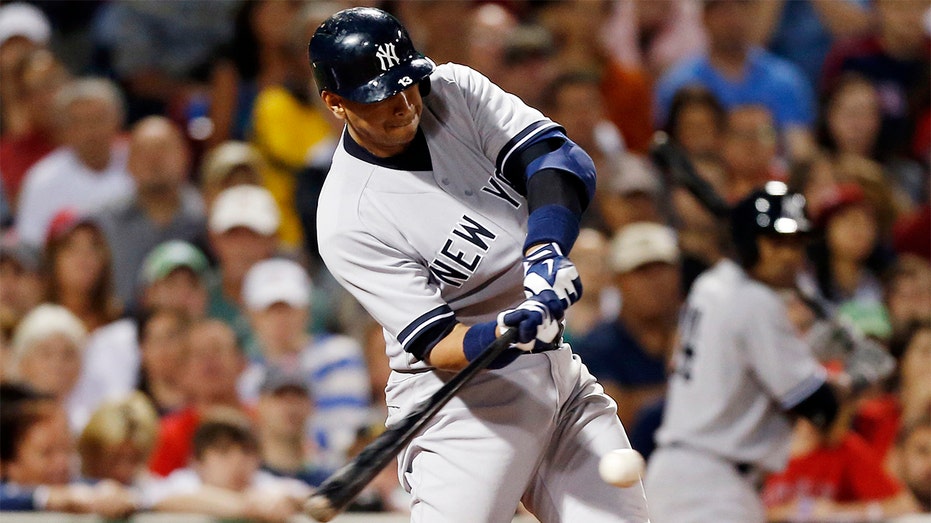 Career earnings
Over the course of his 22-year career, Rodriguez amassed a staggering $425 million in estimated earnings, $21 million in signing bonuses, and $4.3 million in incentives, giving him an estimated $480 million in total.
ALEX RODRIGUEZ JOINS ANHEUSER-BUSCH AS CO-OWNER, CHAIRMAN FOR PRESIDENTE BEER
Real estate, construction, and business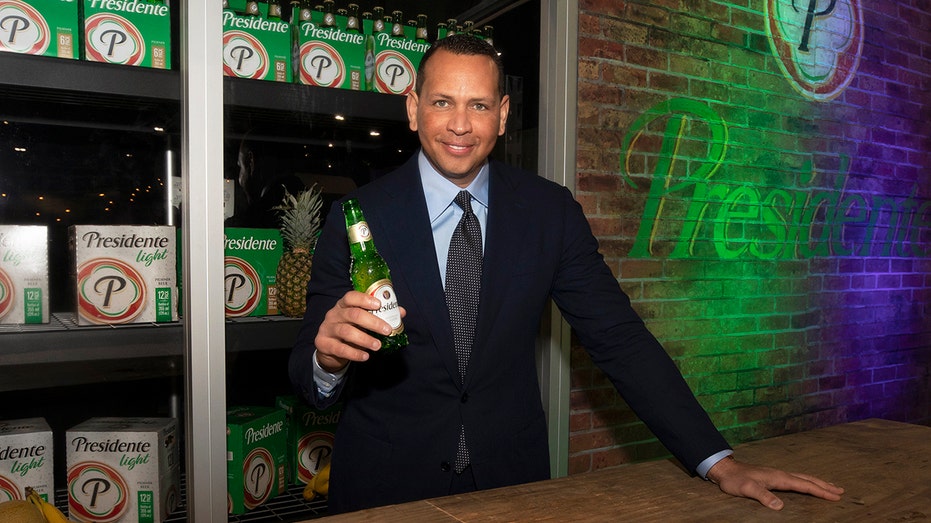 Rodriguez's A-Rod Corp is a fully-integrated real estate investment company and development firm, complete with a holdings arm. Investments of A-Rod Corp include VitaCoco, Snapchat, NRG Esports, and Presidente beer (of which Rodriguez is a co-owner and chairman). A-Rod Corp states that its Monument Capital Management, a real estate investment firm, has acquired over $700 million of real estate ventures.
His dabblings in real estate include building and selling a Miami home for $30 million, flipping an Upper West Side Manhattan apartment, making a $2.5 million profit, and along with his fiance, Jennifer Lopez, buying and selling a condo at the famous 432 Park Avenue residential building for $17.5 million (making a profit of $2.2 million)
CLICK HERE TO READ MORE ON FOX BUSINESS
Endorsements 
Prior to his scandal surrounding performance-enhancing drugs coming to light, Rodriguez was one of the most marketable MLB players. Nike had endorsed him since he joined the league in 1994. The peak estimate of the annual value of his Nike endorsement was $1 million, including bonuses. The former MLB star no longer has an endorsement deal with the sportswear brand.
From deals with RushCard and Modell's through to PepsiCo and Colgate-Palmolive, Forbes estimated that Rodriguez has made $35 million from endorsements, appearances and memorabilia alone.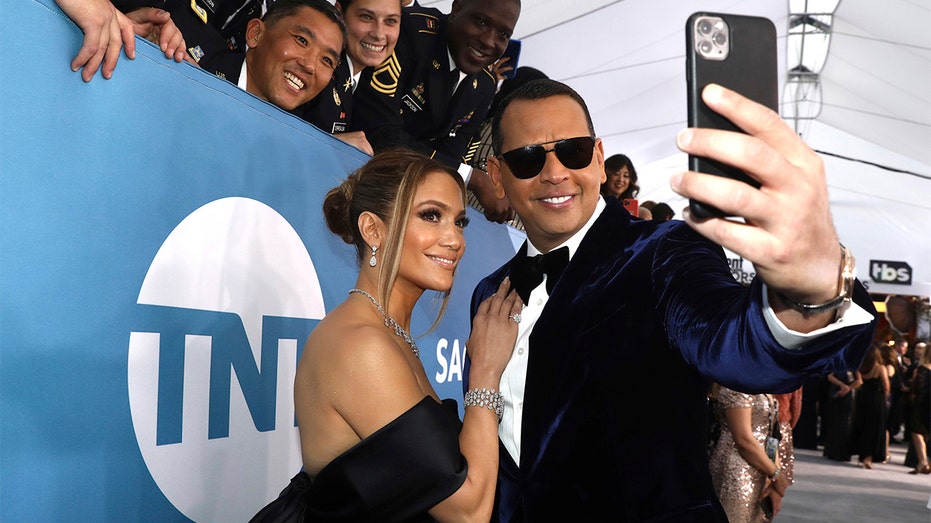 Bottom Line
After an extremely successful career in baseball, million-dollar endorsements, business ventures and real estate investments, A-Rod is estimated to be worth a baller-defining $300-$350 million. This is before you add to this his wife-to-be Jennifer Lopez's cool $400 million net worth. If they pooled their net worths, as a couple they would have a combined $800-$850 million.