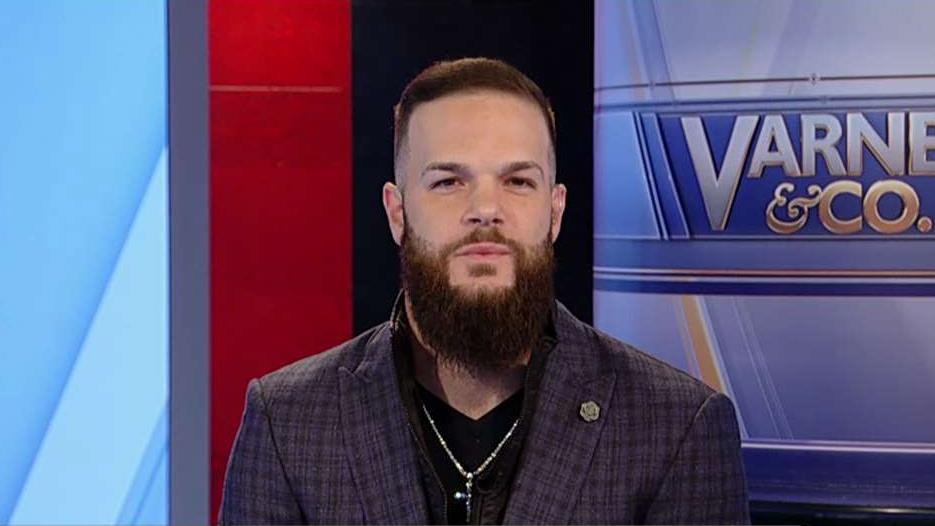 Major League Baseball and Twenty-First Century Fox have agreed to multi-year agreement to extend their television rights deal well beyond its previous expiration date of 2022, according to a press release Thursday.
Under the new agreement, which runs through the 2028 season, Fox will remain MLB's broadcast partner for the World Series, one League Championship Series per postseason, two Division Series and the All-Star Game. Fox will also air 52 regular-season games on Saturday per season until 2022, when the previous contract expires and Fox's annual slate of regular-season and postseason broadcasts will expand.
"FOX Sports has been our national television partner for over 20 years and I could not be more pleased to announce the extension of our relationship through the 2028 season," MLB Commissioner Robert Manfred said. "We value FOX Sports' commitment to baseball and are excited to continue our partnership with this new agreement. Their innovative presentation of Major League Baseball through game telecasts and special programming across all their platforms has helped strengthen and elevate our sports' popularity."
The agreement also grants Fox expanded streaming, social media and highlight rights. The deal's financial terms were not disclosed. Sports Business Journal reported that the new contract marks an "annual percentage increase well into double digits" over Fox's current deal, where it pays $525 million annually.
The Walt Disney Company acquired Twenty-First Century Fox's film and television assets in a deal that is expected to be finalized in early 2019. The streamlined "New Fox" will consist of FOX Business, Fox News, Fox Sports, as the company focuses on live sports and other programming events.
"Since we began our historic partnership with Major League Baseball more than 20 years ago, MLB games on FOX have provided some of the most iconic moments in American sports," said Twenty-First Century Fox Executive Chairman Lachlan Murdoch. "This significant multi-year agreement not only cements FOX's role as Major League Baseball's number one broadcast partner, it ensures that FOX will remain America's leader in live sports well into the future."
Twenty-First Century Fox is the parent company of FOX Business and Fox News.